Stephen Arnold Music launches 'I'm Weather Ready' multi-platform image campaign for local TV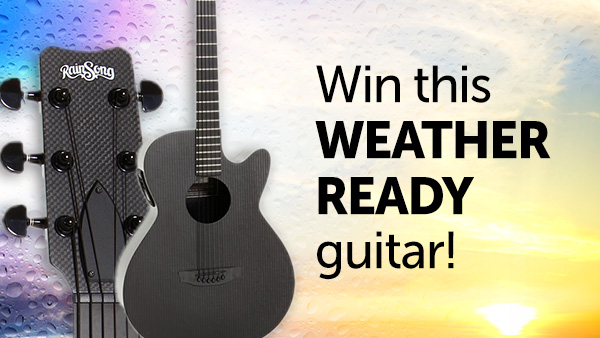 Stephen Arnold Music has announced the release of "I'm Weather Ready." The campaign is the latest in a series of comprehensive audio + video offerings from Stephen Arnold Music, providing local TV stations with a cost-effective marketing toolkit that helps them harness and drive the powerful brand imagery of their weather services and personalities.
"I'm Weather Ready" is a market-exclusive multi-platform package that pairs a memorable original song with visual elements. Together, these components create a high-energy experience that reflects the feelings of empowerment a station's audience has when they feel completely ready for whatever weather comes their way. With a catchy sing-along pop song at its core, "I'm Weather Ready" is virtually turnkey, allowing for easy customization by inserting local market and talent imagery into the template.
Following the success of previous integrated campaigns from Stephen Arnold Music, "I'm Weather Ready" is oriented from the viewer perspective. Instead of listing a station's tools and capabilities, the lyrics and imagery focus on the positive feelings that arise when their local station prepares them for the day's weather conditions. "I'm weather ready/Ready for the rain or shine/I'm weather ready/I've got the down low anywhere anytime/I don't worry about the day that's ahead/Cause you're keeping me so connected."
With weather ranked as the #1 reason why viewers watch a local newscast, the campaign reinforces this cornerstone of a station's local brand by seeing it from the audience's viewpoint. Stations can use "I'm Weather Ready" to show they understand how weather information affects people's lives and daily routines, forging an organic connection that is emotional and ongoing.
"I'm Weather Ready" follows Stephen Arnold Music's "Everywhere I Go" and "Waking Up My Day" campaigns, which have collectively aired in over 100 markets while helping local stations to grow viewership and generate additional revenue. Cleared for all media usage, the package includes full song/60s/30s/20s/15s/10s & IDs, including donuts, tags, and instrumentals. Custom lyrics and vocals are available upon request.
Now back to that RainSong guitar giveaway! It's built with the latest in carbon fiber and glass fiber technology to produce a beautiful mellow and resonant tone. Plus – it's weather proof! To enter, watch and listen then visit Stephen Arnold Music's blog to leave your comment.
The above content is sponsor-generated partner content. To learn more about sponsor-generated content, click here.