Philly forecaster offers 'wine forecast'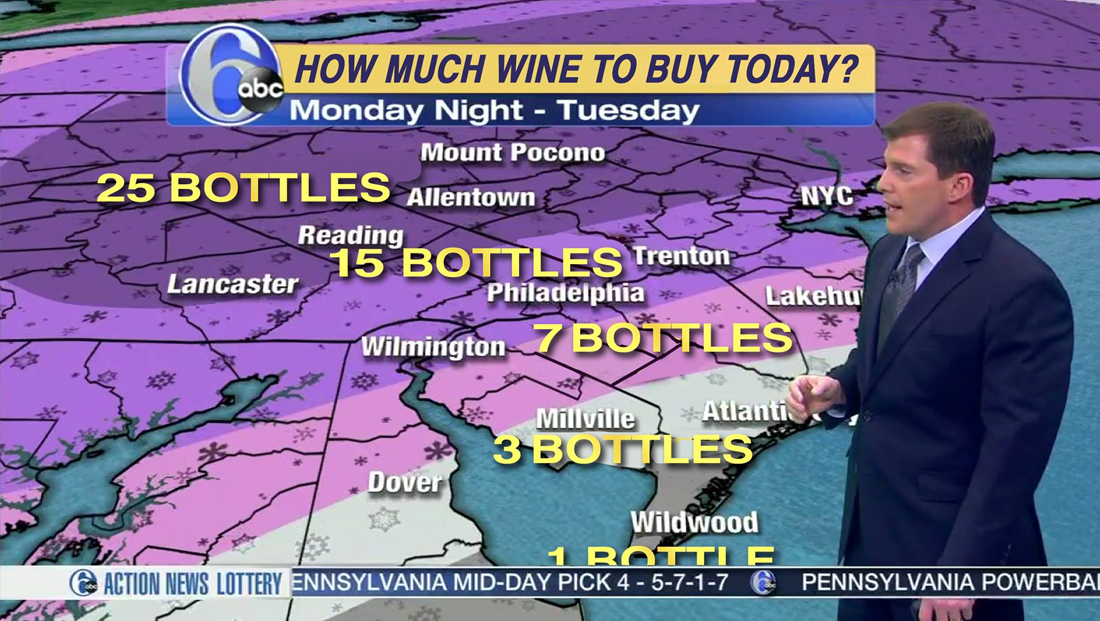 Updated with comments from Sowers, link to cached tweet, along with the backstory.
Philadelphia forecaster Chris Sowers offered up a "wine forecast" for soon-to-be-snowbound viewers.
The graphic, which was posted to the WPVI meteorologist's Twitter profile but has since been deleted, featured what appeared to be a typical weather map with purple and gray bands depicting projected snowfall amounts — except the bands were labeled with the number bottles of wine to purchase — ranging from one all the way to 25.
Much of the Northeast, including Philadelphia, is expected to be slammed by a late winter snowstorm.
The graphic's banner read "How much wine to buy today?"
The graphic, which was created by a WPVI viewer and shared with Sowers, was tweeted by the weathercaster and then later deleted.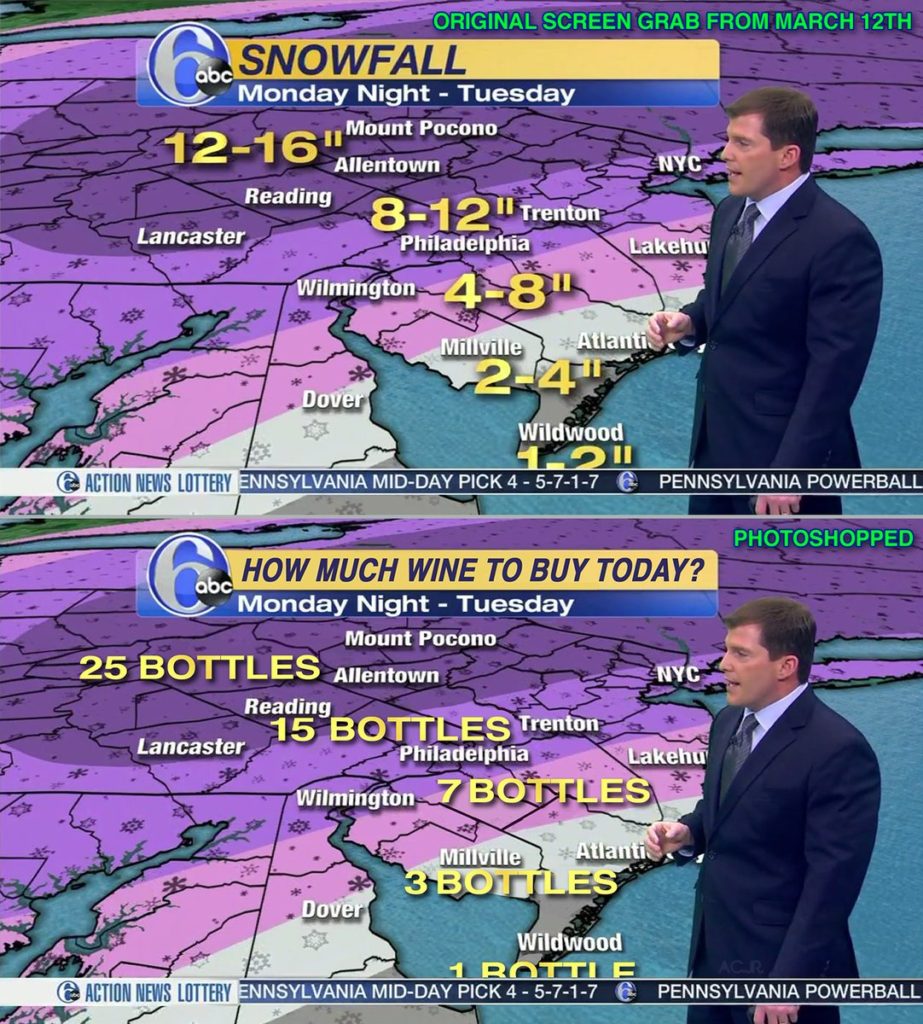 Speaking with N.Y. Magazine about the joke, Sower noted: "This is crazy. Just so everyone knows, this was Photoshopped. I didn't actually go on the air with a graphic like this. I can't believe how quickly this is spreading."