Morning shows hunker down with special looks for snowstorm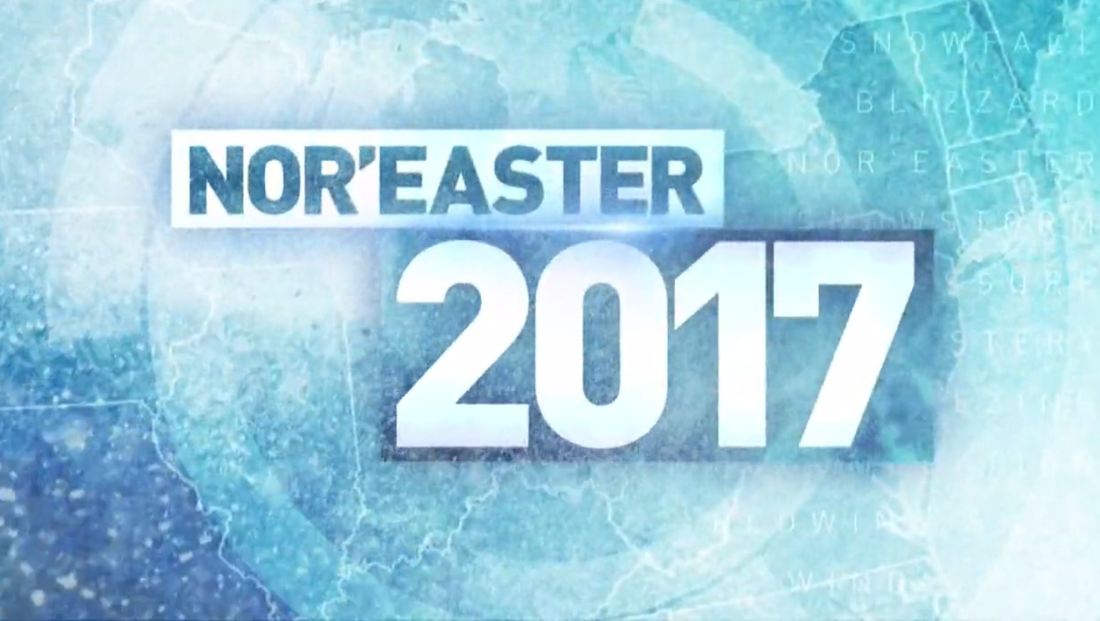 As the east coast is hit by a major snowstorm, both ABC and NBC rolled out special looks for coverage of winter storm Stella.
Today Show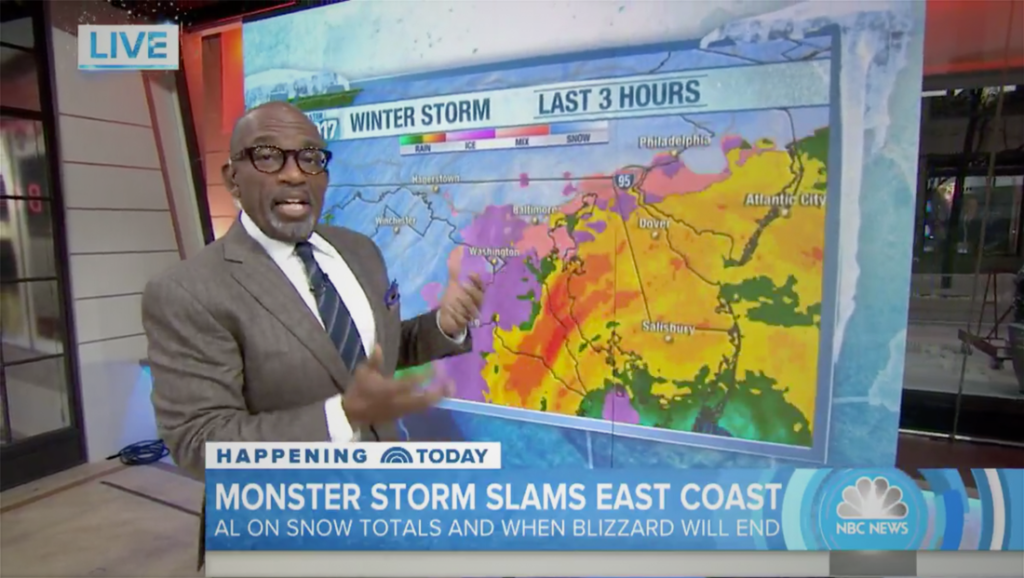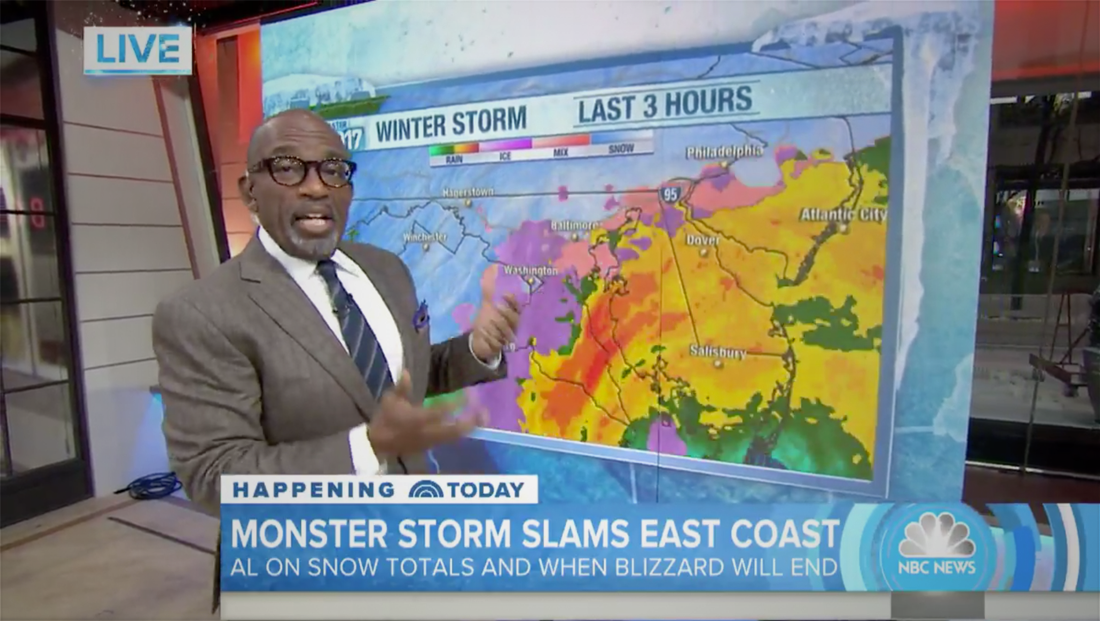 NBC News' "Today Show" used a special open using the branding "Nor'easter 2017" that featured frosty blue textures. The broadcast also colored its lower thirds a matching tone with similar textures.
'Good Morning America'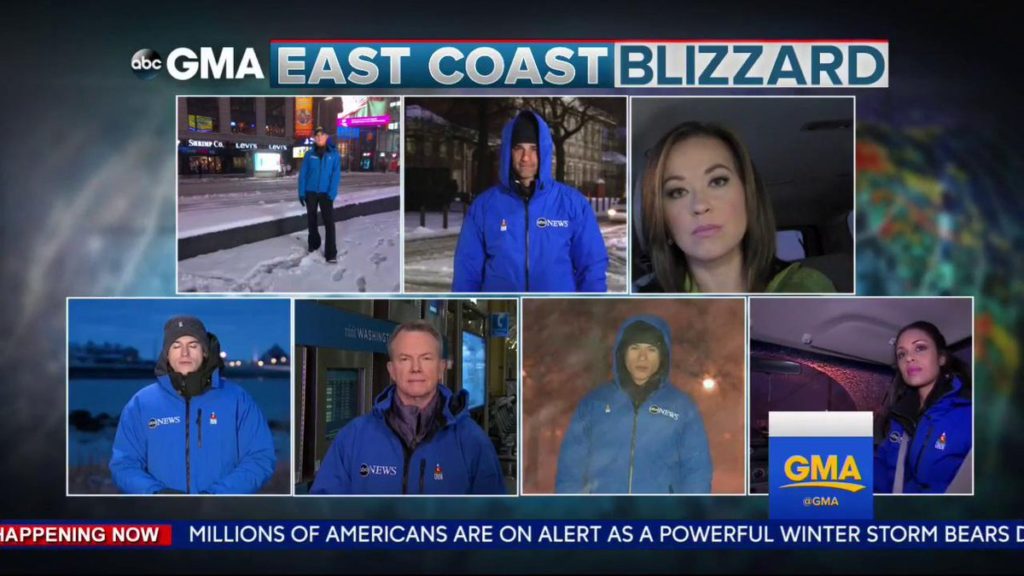 Over at ABC, "Good Morning America" went with the branding "East Coast Blizzard" with radar imagery used prominently.