Chicago ABC rebrands with 'AccuWeather'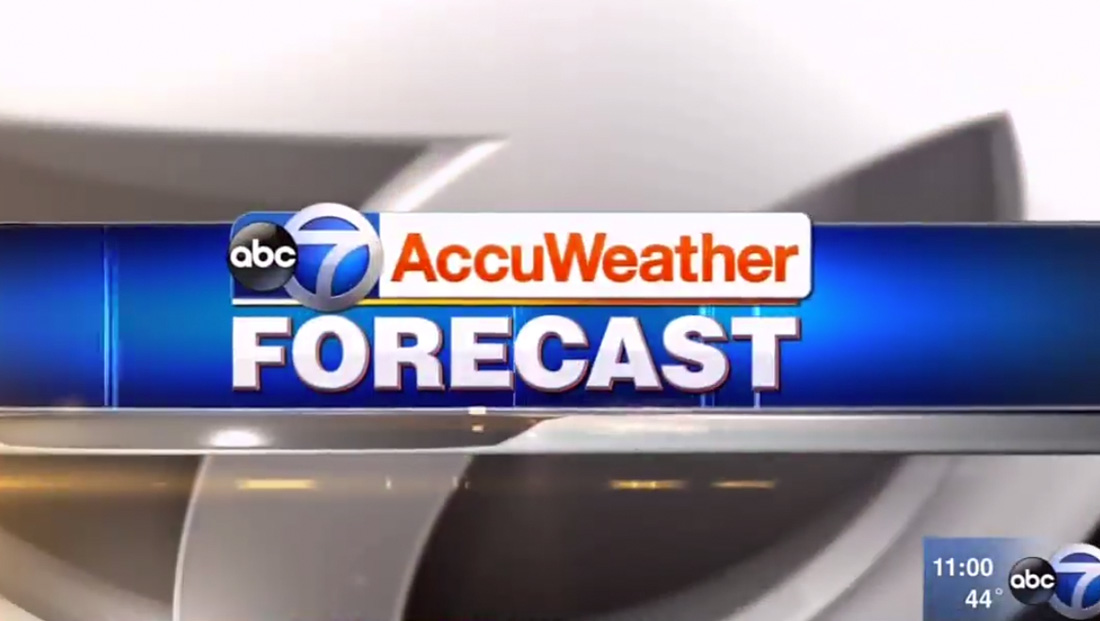 ABC's O&O in Chicago, WLS, has switched to using "AccuWeather" as its primary weather branding.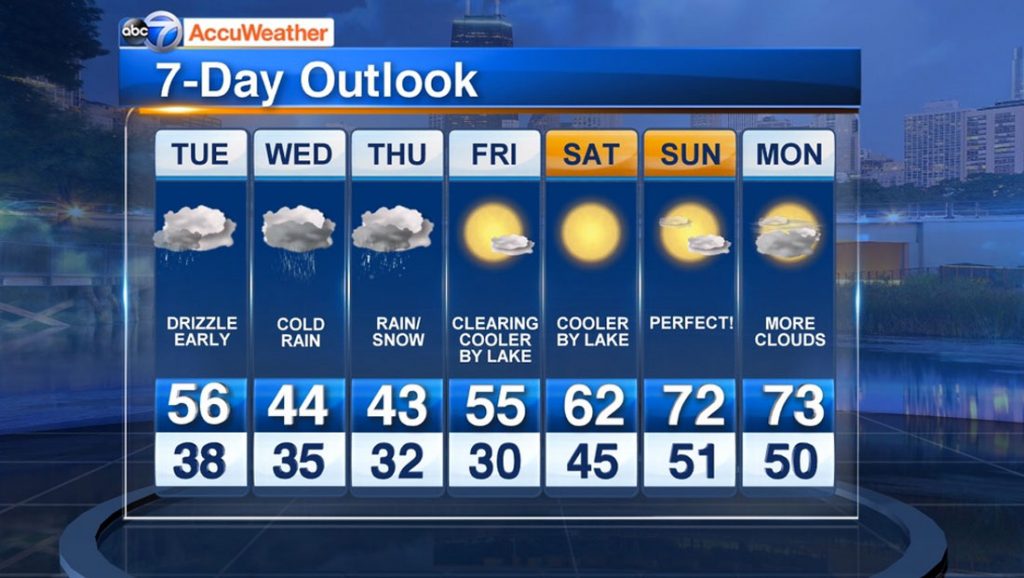 Hints of the change began when the station, perhaps inadvertently, posted the graphic above to its website that sport the orange AccuWeather logo in place the of current "First Alert" branding.
The station will also discontinue its own weather app in favor of a cobranded AccuWeather one April 15.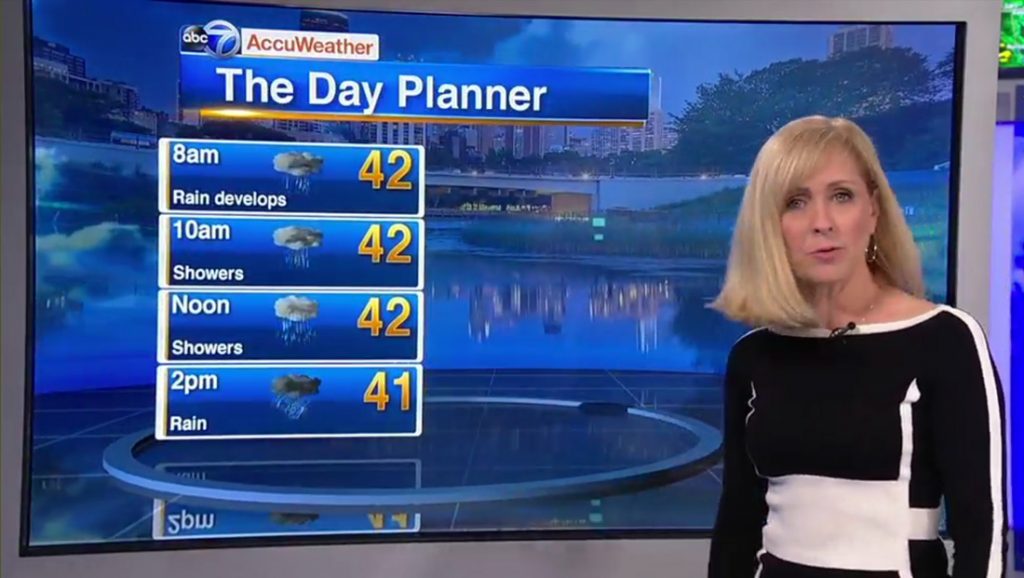 Meanwhile, throughout the day Tuesday and Wednesday, the AccuWeather logo started appearing in all weather graphics during newscasts — and weather segments began being announced on air as the "ABC 7 AccuWeather forecast."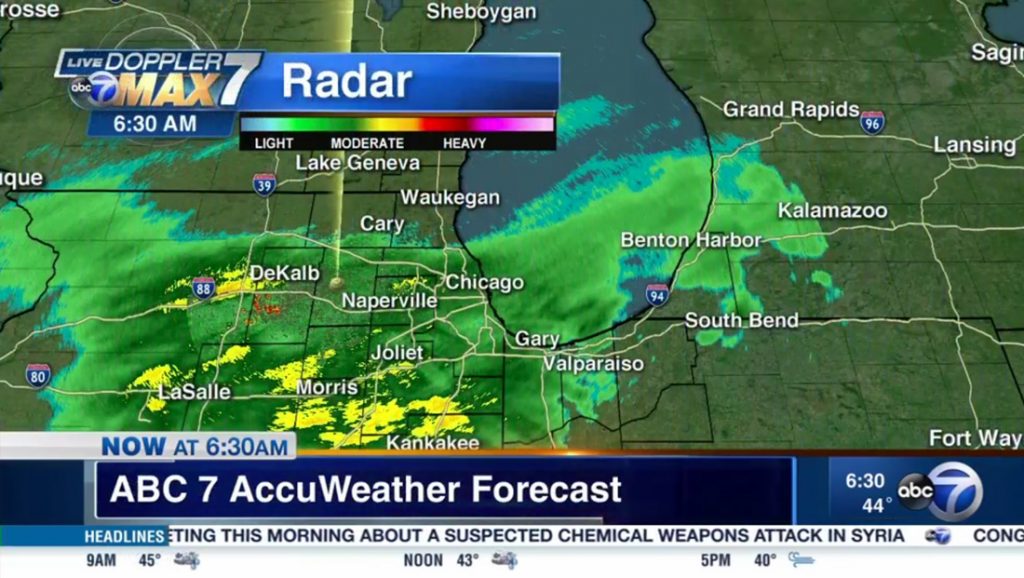 Despite the apparent change to a more prominent use of the AccuWeather name, the station has been a longtime AccuWeather client.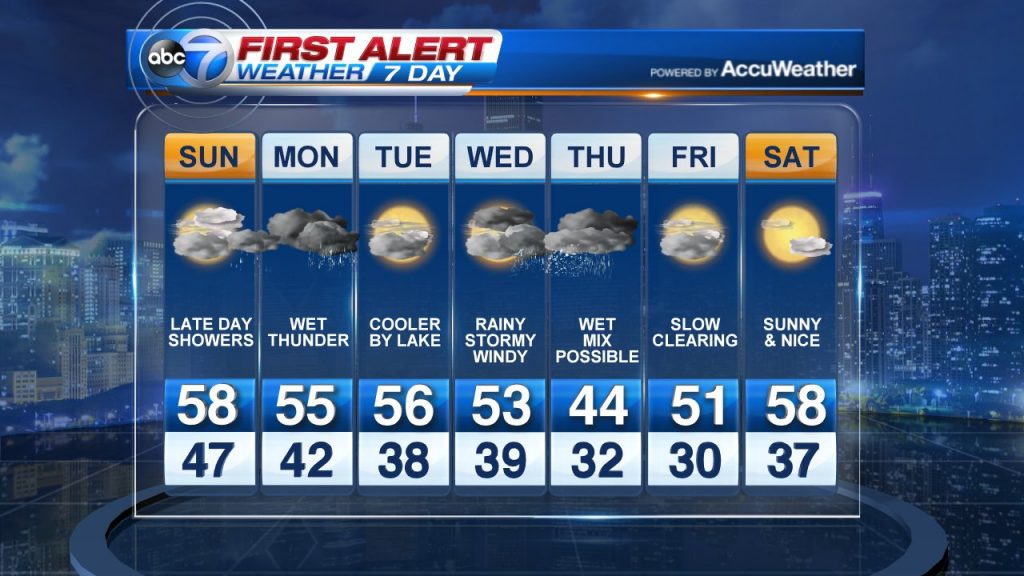 Its current 7-day forecast boards include a "Powered by AccuWeather" notation, as shown above, and it also uses AccuWeather's "Real Feel" and "Minutecast" features regularly.
Just about three years ago, the station switched to branding its weather under the "First Alert" banner after previously using both the generic "ABC 7 Weather" and "AccuWeather" names in the past.
Then, about a year ago, the station launched its "Live Doppler 7 Max" dual S-band radar tower.
WLS did no respond to a request for comment on the change.
AccuWeather, which is based in Pennsylvania, provides media outlets and corporate clients around the world with weather data, forecasts, graphics and other related services.
All other ABC O&O stations are also AccuWeather clients, though the use of the AccuWeather name itself is somewhat inconsistent — and sometimes mixed with other names.
It's also worth noting that WLS, along with other ABC O&Os, have used the "AccuWeather" label on its website navigation links for some time now.