The latest awful media brand name has arrived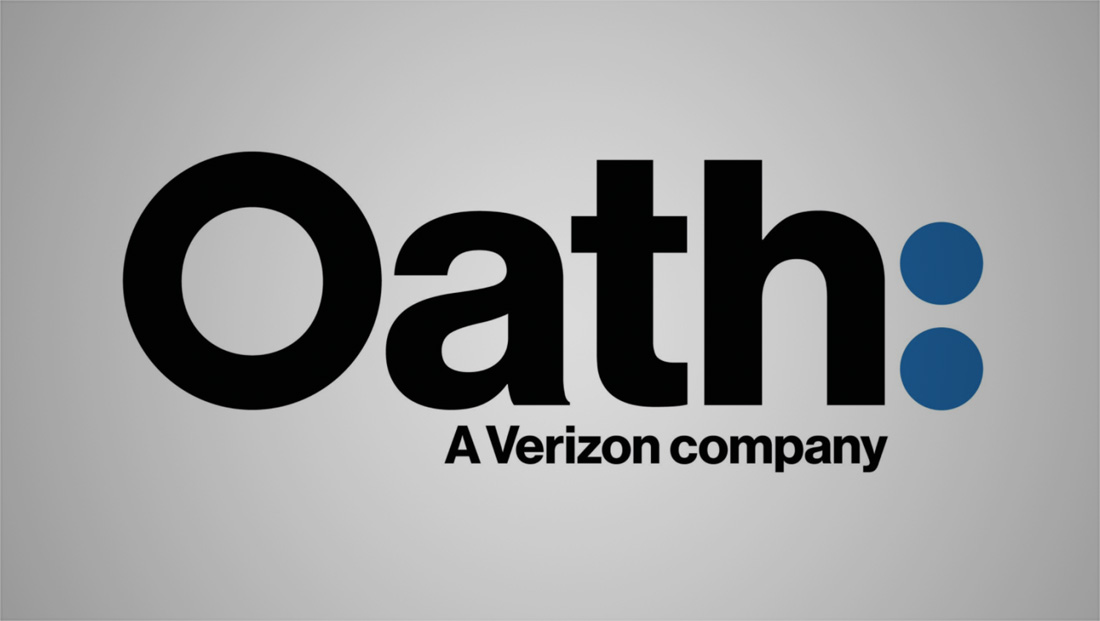 Remember when "Xfinity" and "Uverse" were considered "strange" names for media brands?
Then, along came more made up words-as-company-names: "Tegna" and "Tronc."
Well, the latest disaster of a media brand name is at least a real word — albeit one that appears to have been selected at random from a dictionary.
Verizon has announced that, once it combines the remnants of AOL and Yahoo!, it will get a new name: Oath (yes, as in "oath of office").
Personally, we would have gone with "Achoo!"
An image of what appears to be the new company's logo has been posted: A boring sans serif logotype followed by a blue colon with "A Verizon Company" appearing underneath.
Although Comcast has stuck true to its "Xfinity" branding (even naming its latest cable boxes "X1"), AT&T is moving away from the "Uverse" name in favor of consolidating under its parent company's name for most of its services, including entertainment packages.
It will be interesting to see why the more recognizable (and, quite frankly, less nonsensical) Verizon branding isn't being extended to the AOL and Yahoo! properties.
The company is also plugging the new name with the hashtag "#TakeTheOath," which sounds a bit, well, cultish.
It also appears that, not surprisingly, both oath.com and the Twitter handle "@oath" are both taken.