2017 NAB Show Preview — Studio technology and display control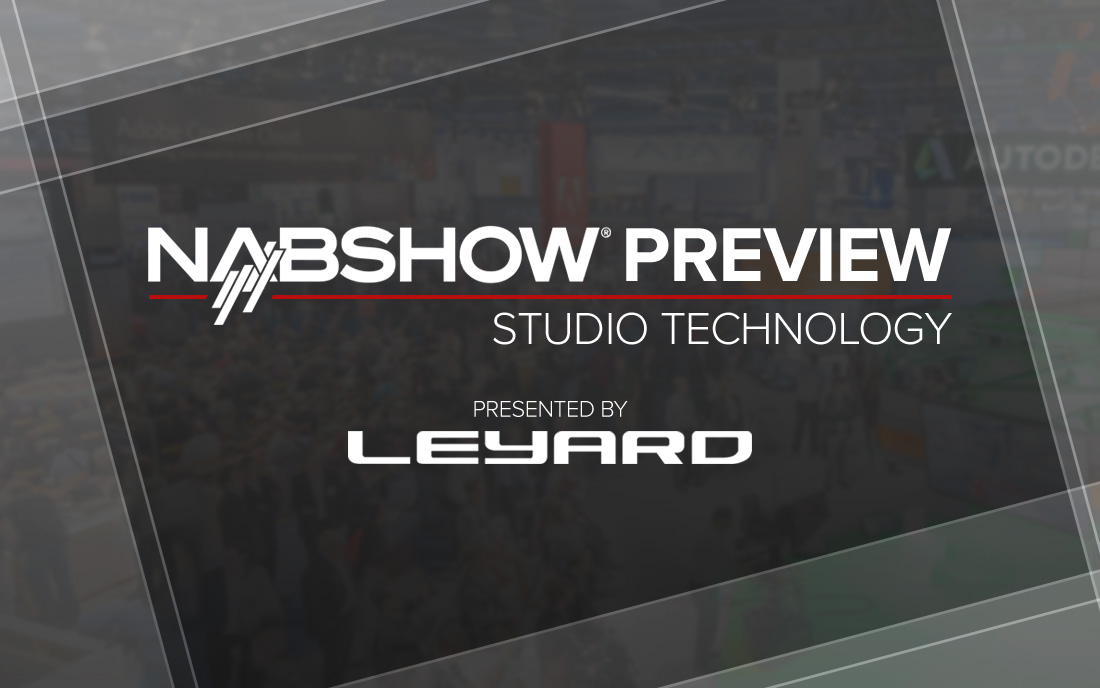 Subscribe to NewscastStudio's newsletter for the latest in broadcast design, technology and engineering delivered to your inbox.
With the 2017 NAB Show less than 10 days away, we look at what you can expect in terms of studio technology at the show, along with the top vendors to visit to explore the latest in video wall panels, control solutions and LED options.
As one of our 5 Thing to Watch at NAB, LED's continue to drop in price, making them affordable for smaller broadcast projects and markets. LED's, and other smaller panel displays, allow scenic designers to think in new ways, presenting unique solutions for set design.
Video wall controllers are also an important and often overlooked factor in the set design process. You can't fully utilize a video wall without one.
Advanced Videowall Group
South Hall (Lower) – #SL13309
Advanced Videowall Group is offering a behind-the-scenes tour of display tech at NAB, visiting display manufacturers such as Planar/Leyard, showcasing the options that work best for broadcast studios. Learn More
AV Design Services
South Hall (Lower) – #SL11124
AV Design Services will showcase the latest in LED video wall technology in its NAB booth, including manufactures Coleder, Design LED Pro, Laintronics and Phillips. As part of its booth display, the company will also show real-time camera tests from its various video wall solutions. Learn More
Avid
South Hall (Upper) – #SU902
Recently updated, Avid's TD Control version 1.3 will be on display at NAB, along with a variety of other studio production solutions.
Barco
Central Hall – #C8530
A video wall is nothing without a proper controller. At NAB, Barco will show its video control solutions along with IP technology.
Christie
South Hall (Lower) – #SL5310
Christie is focused on creativity without limits at this year's NAB Show, featuring the latest in its LED, Micro Tiles and Spyder series.
Diversified
North Hall – #N5319
Diversified invites attendees to visit their booth to discuss the latest in technology and integration along with visiting their super session on IP.
Leyard / Planar
South Hall (Lower) – #SL4005
Leyard will feature fine pixel LEDs, including as low as .9, along with its latest 4K innovations during the NAB Show.
Premier Mounts
South Hall (Upper) – #SU7524
Premier Mounts helps create unique LED visual structures with its innovative mounting systems that allow for service.
Primeview
Primeview's video wall technology will be on display across a variety of booths this year including: TBC: #C9015, Chyron: #SL1210, Vizrt: #SL2416 and Ross: #N3706. Primeview recently launched a new warranty program along with its Snello panels.
Vizrt
South Hall (Lower) – #SL2416
Along with a variety of real-time graphics solutions, Vizrt will highlight studio wall control in a single interface through Viz Multiplay. Learn More
[nab-2016]
The latest in design, production and engineering
Subscribe to NewscastStudio for the latest delivered straight to your inbox.