Fox News launches oddly named 'The Fox News Specialists'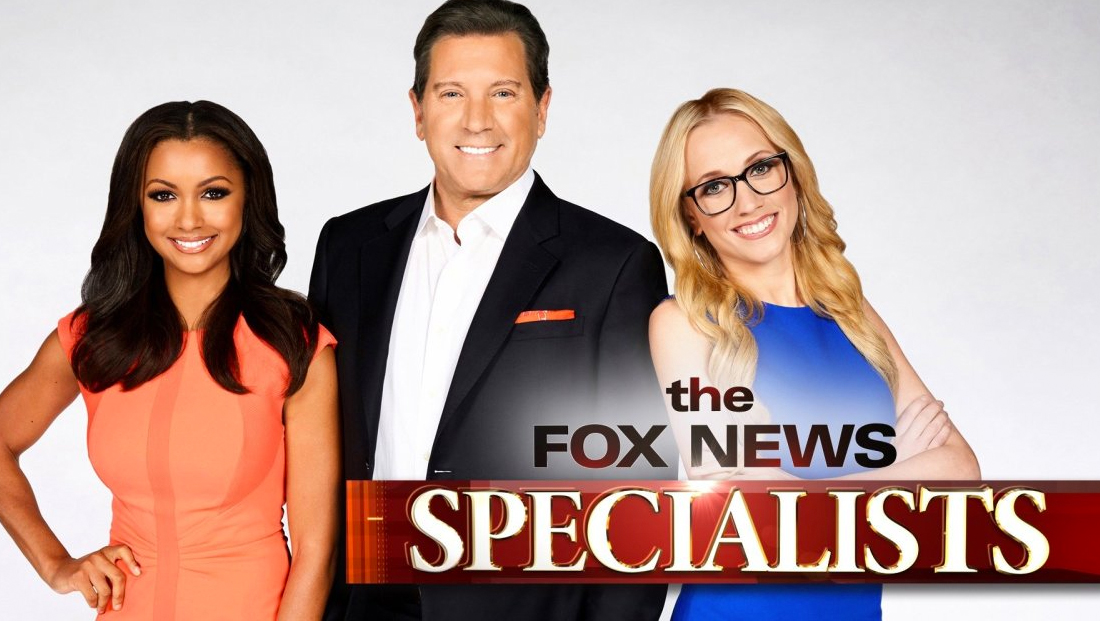 Fox News Channel debuted "The Fox News Specialists" (along with "The Story") as part of its revamped lineup in the wake of Bill O'Reilly's exit from the network.
The show, which seems to have a slight obsession with the word "specialist," uses a red and gold color scheme and originates from the main floor of the network's Studio F, which it debuted in November.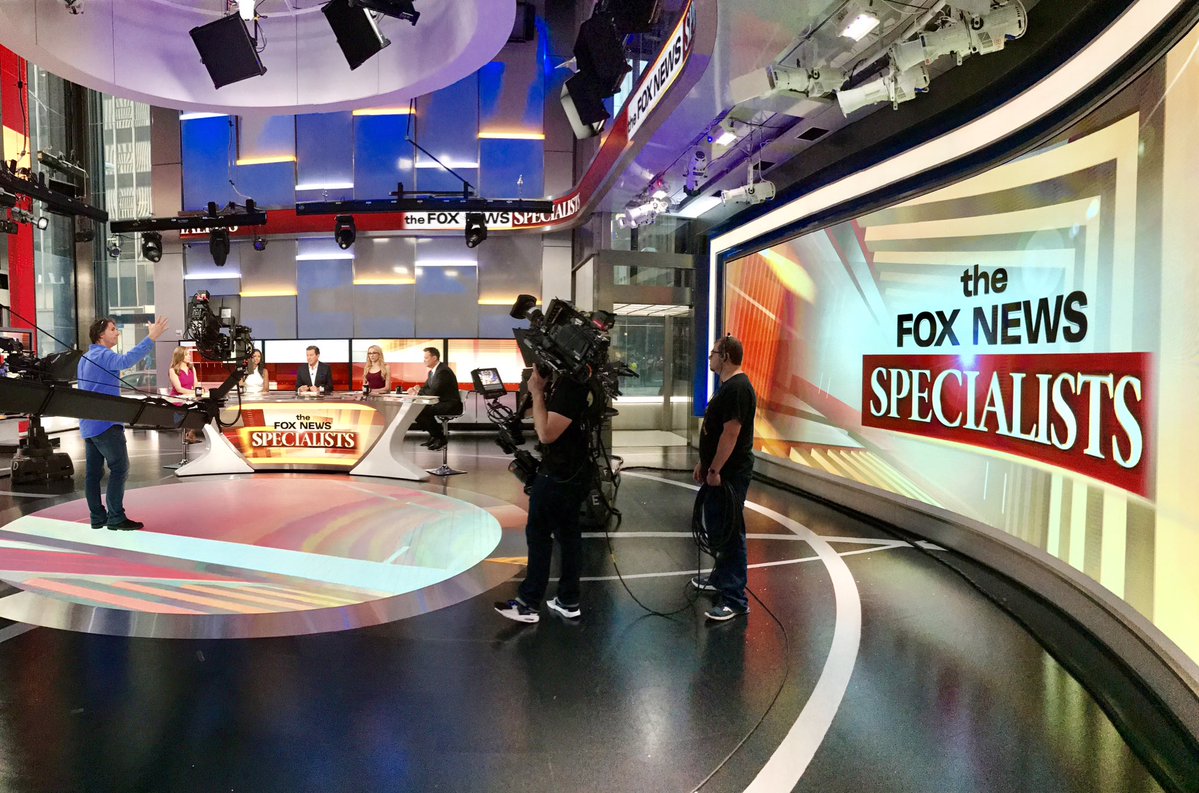 The show, which is co-hosted by "The Five" panel member Eric Bolling and Katherine Timpf and Eboni K. Williams, draws its name from the fact that the three main hosts are joined each day by two "specialists" to debate the day's news (for what it's worth, you may notice that three co-hosts plus two guests equals five).
Monday's guests — err, "specialists" — were Mark Cuban and Mark McKinnon.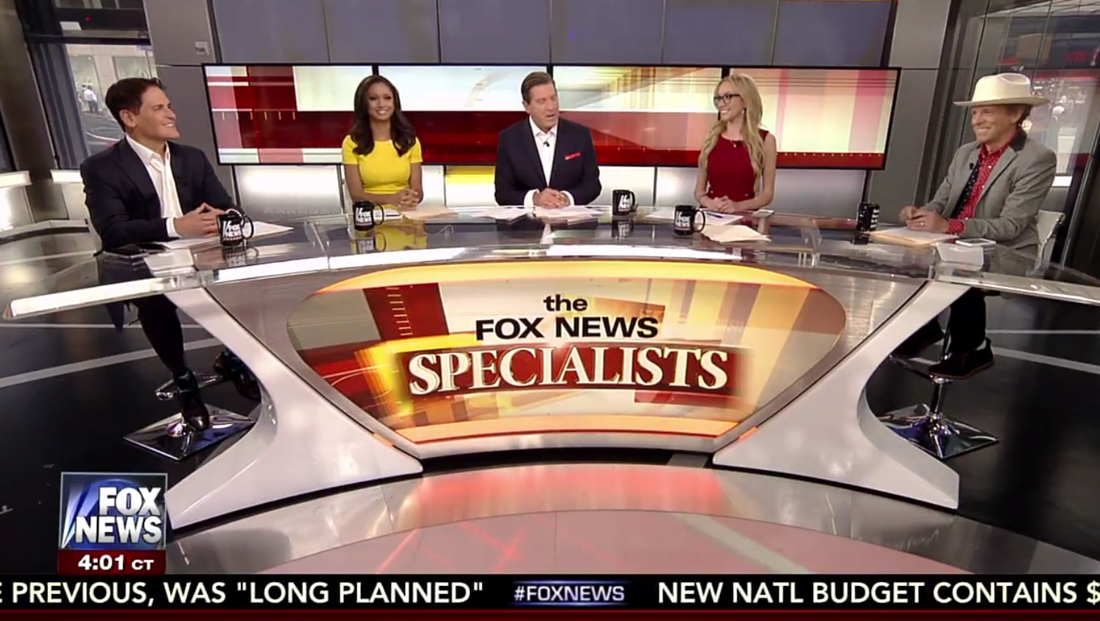 The show uses the multiperson anchor desk in front of the studio's four panel video array mounted in front of metallic toned walls.
Throughout the show, the video array is used to display a gold and red tone video collage with colorful banding, hash marks and square shaped accents.
The color changing slats in the upper portion of the wall, meanwhile, are turned gold, while the integrated video panel in front of the anchor desk displays the show's logo.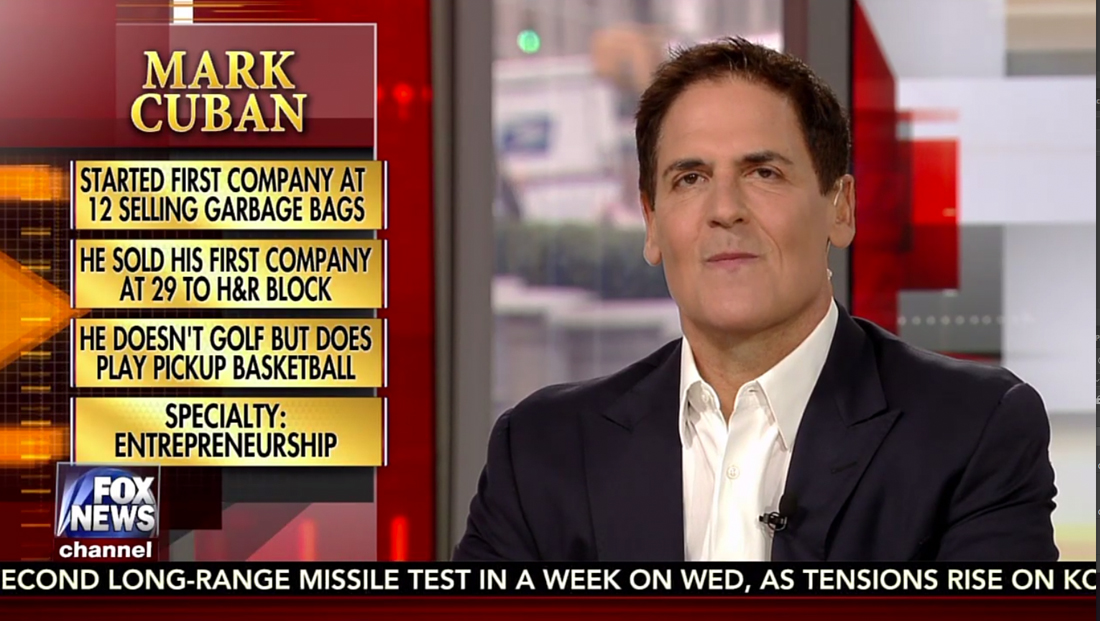 Red and gold are also found in the in-show graphics, including the sidebars used to introduce each panelist-slash-specialist.
From a branding perspective, the name "The Fox News Specialists" is an interesting choice — given the inevitable comparisons to medical specialists. It's also a bit of a clunky word, which is made all the more evident by the repeated use of the word throughout the show.
The "Specialists" branding is also used by Salt Lake City affiliate KSL.
The show's logo emphasizes the word "specialists," with it appearing in an all caps serif typeface. The words "the" (in all lowercase) and "Fox News" appear centered above in a wide and bold sans serif font.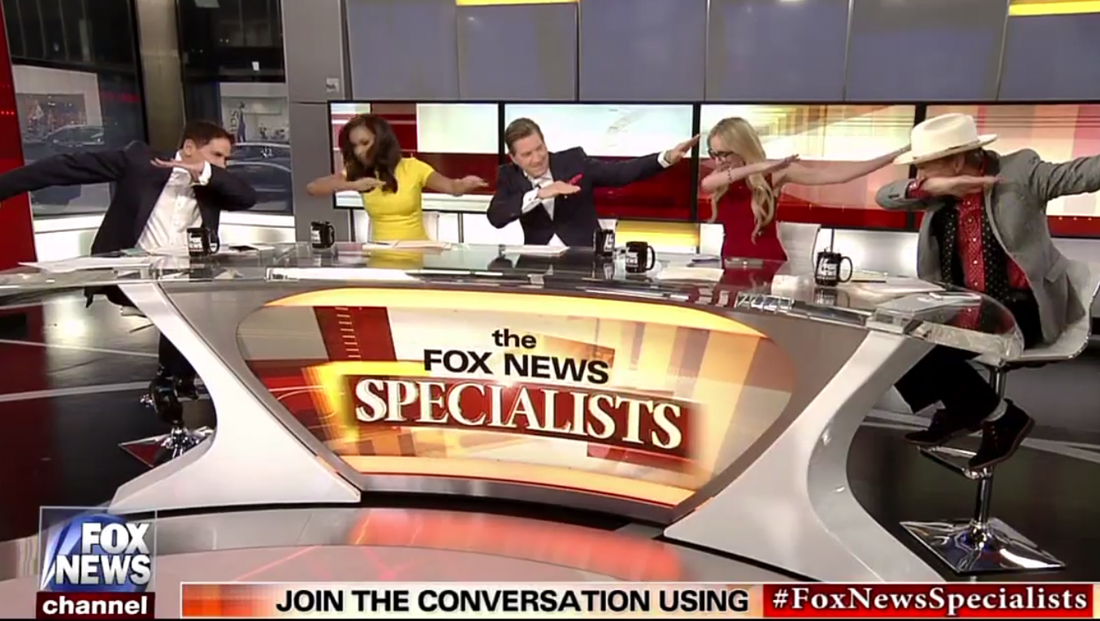 Corrections: An earlier version of this post shortened the name of the "The Fox News Specialists" in the headline, which may have created confusion as to the name of the show, although the full name was reported accurately in the first paragraph of the story. The headline has been updated. An earlier version also misidentified the roles of the co-hosts.