Fox News' 'The Story' uses newspaper motif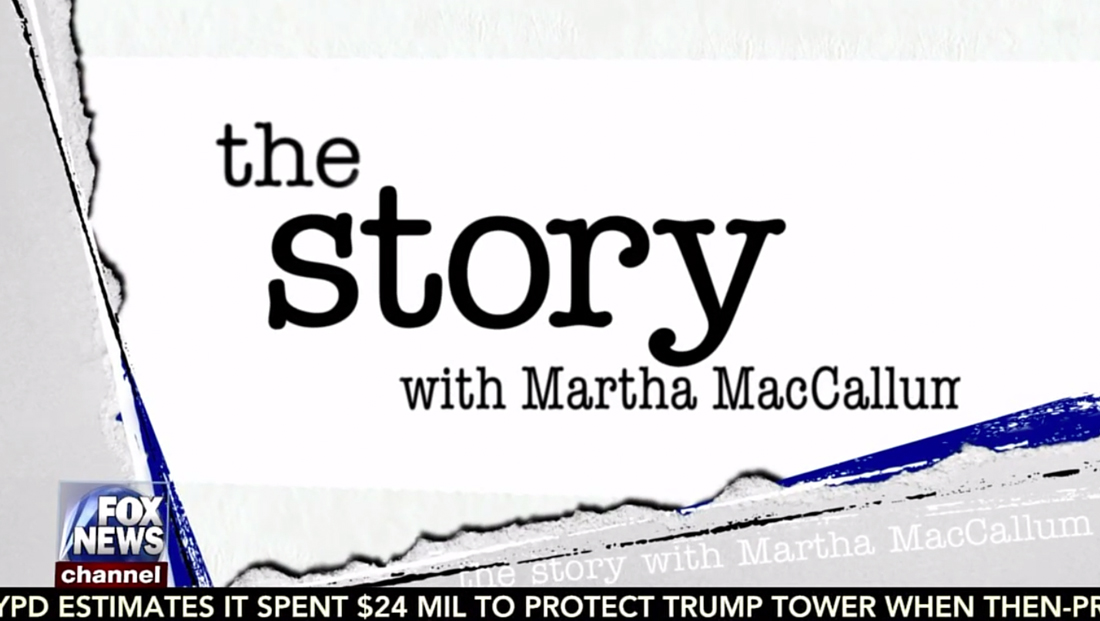 In addition to launching "The Fox News Specialists" Monday, Fox News Channel also debuted "The Story with Martha MacCallum" as part of its new primetime lineup with a look inspired by newspapers.
The show, which replaces "The First 100 Days," also hosted by MacCallum, whose name become obsolete after Donald Trump's one hundredth day in office passed Saturday.
"The Story" continues to use the second floor balcony area, with MacCallum positioned in front of one of the windows overlooking the plaza outside Studio F.
The large video panel-clad columns between the windows, meanwhile, show subtle animated backgrounds with thin blue lines.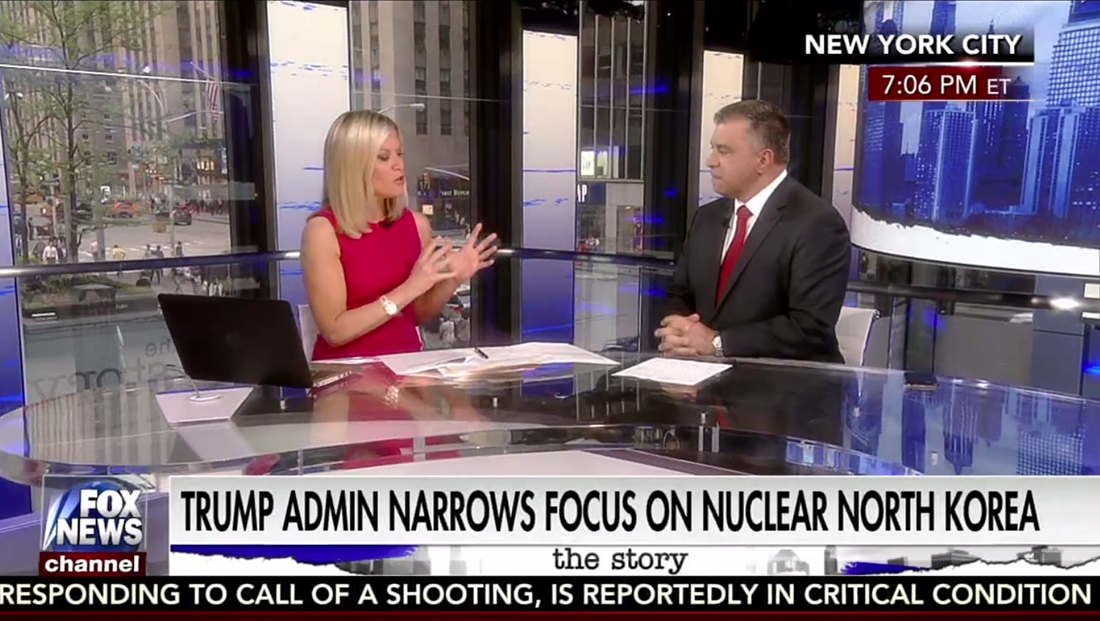 The studio's video chandelier, remains in the "up" position during the show, with a large blue cityscape bordered by a torn edge effect serving as the background behind in-studio guests.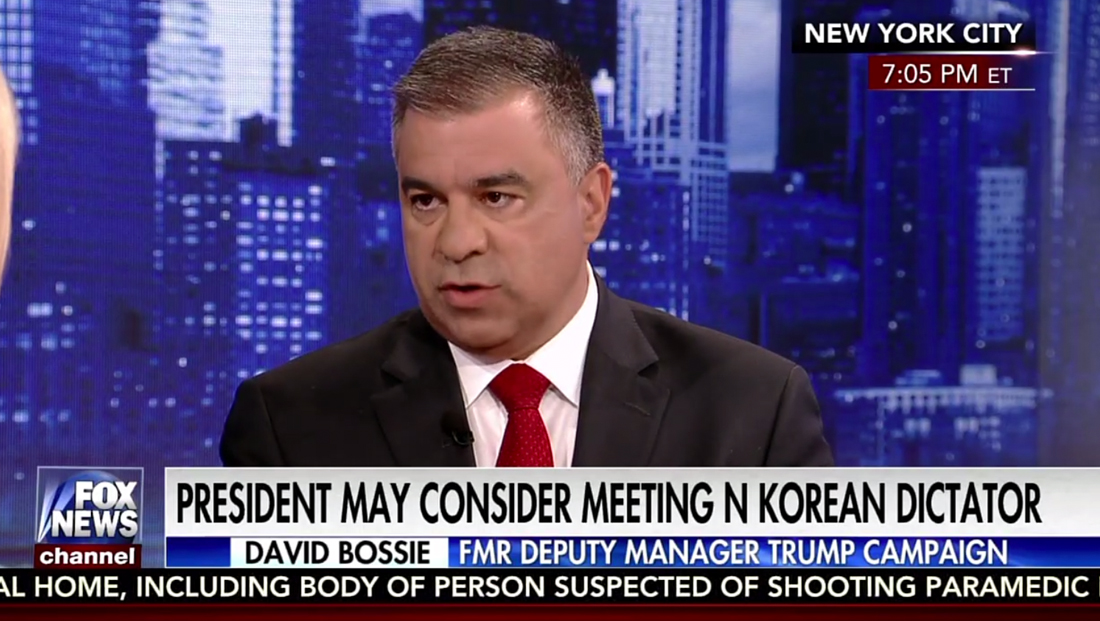 The show's logo is set in a friendly typewriter font that matches the torn edge motif found in the graphics, which also include blue accents.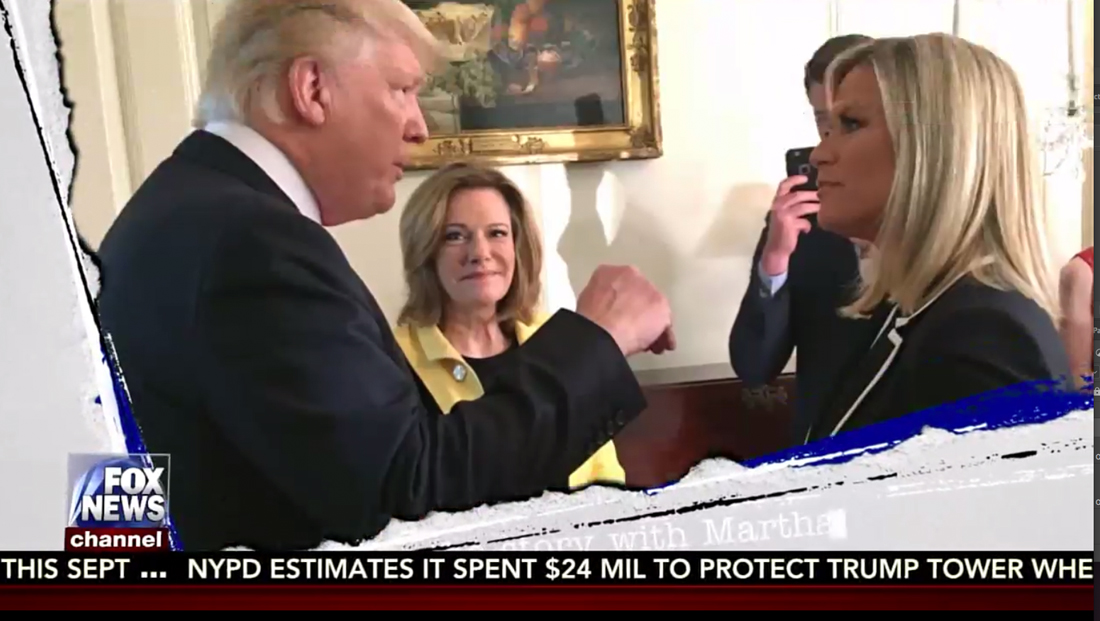 Interestingly, the newspaper inspired design elements are similar to the base idea of the graphics used over at MSNBC's "The Rachel Maddow Show" and "The Last Word."
In fairness, Maddow's show does make use of a lighter shade of blue and throws in a shade of red. "The Last Word," on the other hand, uses subtle newspaper headlines tinted purple and doesn't feature the torn edge effect.