Scottish set creates sprawling look with virtual set extensions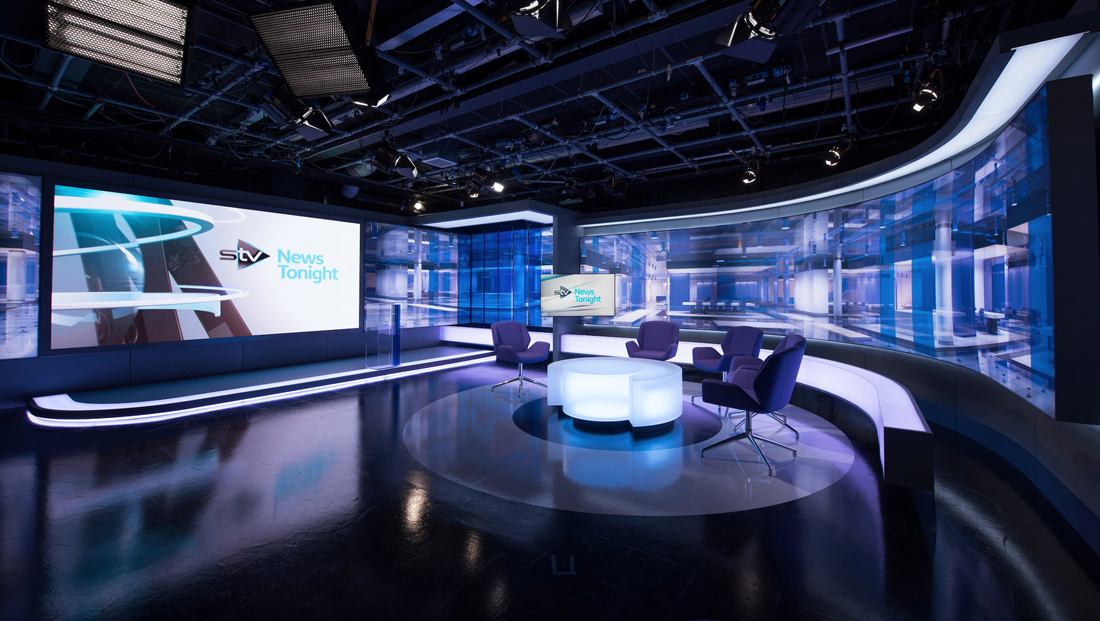 Scottish broadcaster STV has debuted a new studio design that utilizes virtual set extensions to create a layered and expansive look.
The set, designed by Toby Kalitowski of BK Design Projects, mixes sleek, glowing surfaces with large graphic panels.
The show's home base features a round, internally lit coffee-table with wraparound elements that create a fresh and icy look.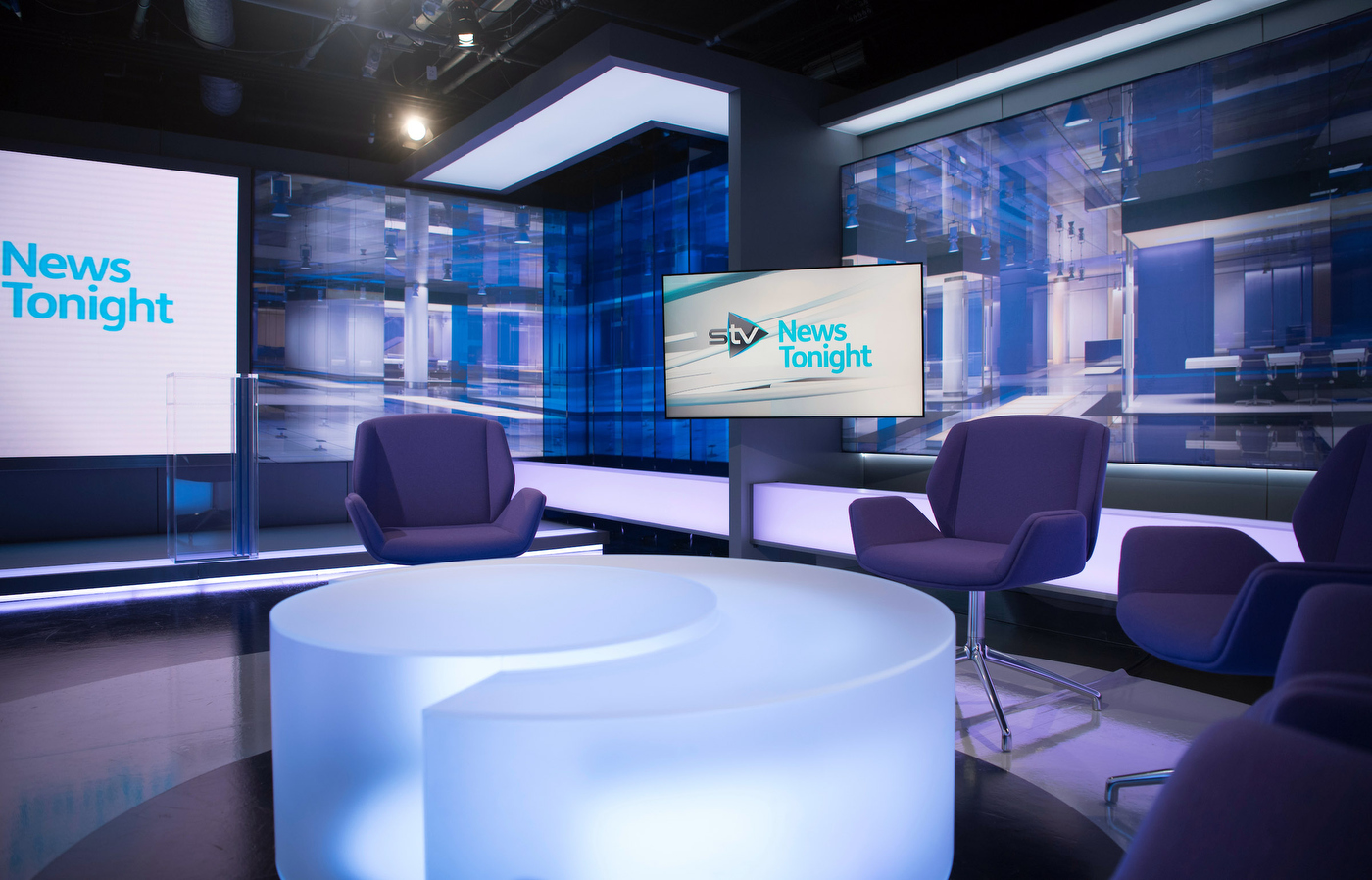 Situated around this are purple chairs for talent and guests, while a low, internally lit wall wraps around the rear of the area. A wall mounted flat panel is also included in this area.
The remainder of the set features large set graphic panels that feature virtual set extensions from Lightwell.
These backgrounds depict a sprawling, ultra-modern space with a shiny, reflective ceiling, patterned floors, a variety of furnishings and floating glass panels in blues and violets. The virtual set backgrounds are capped with backlit headers and a glowing footer.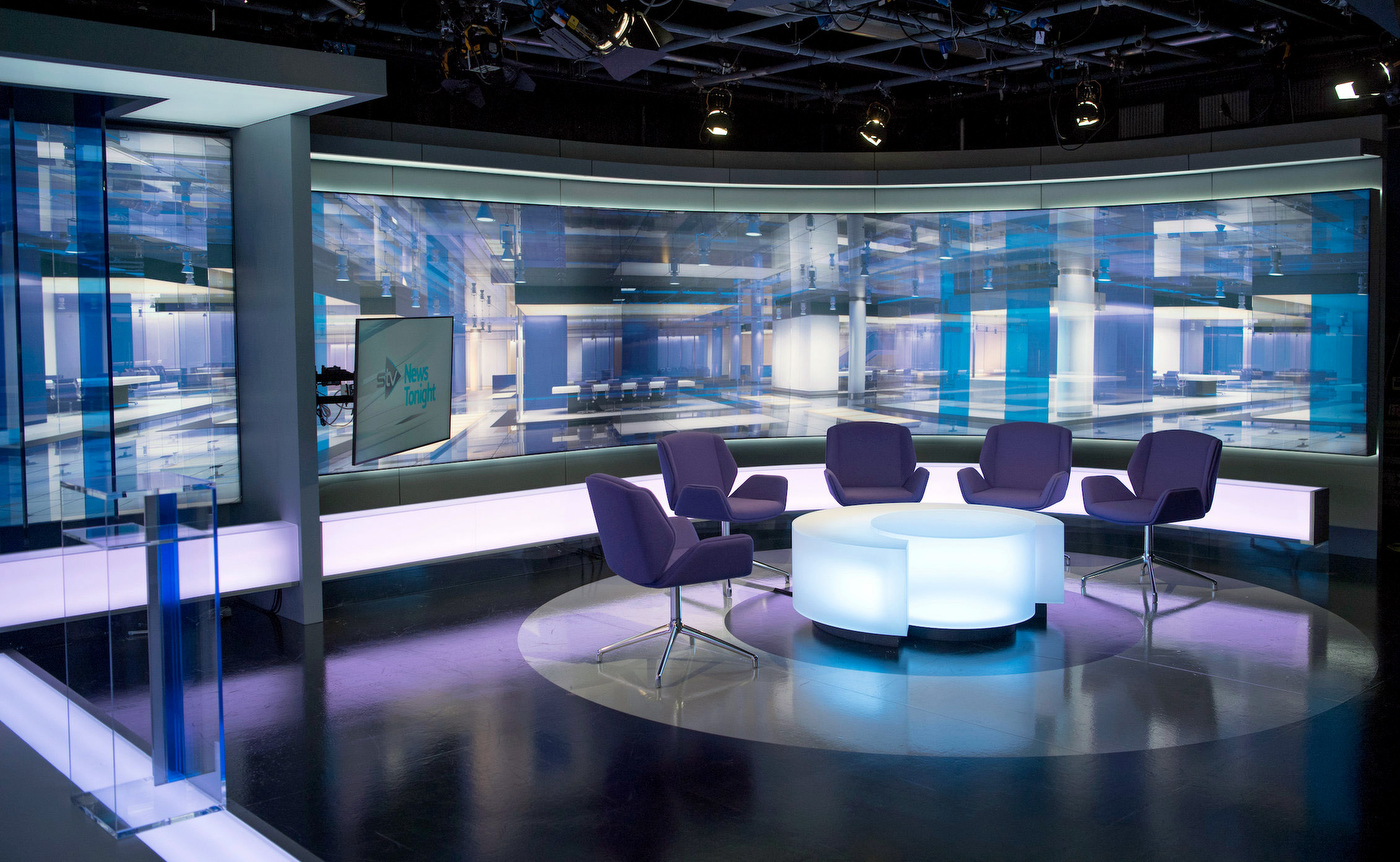 Opposite home base is a series of internally lit steps that frame a video wall that, instead of the virtual set extensions, is designed for branded and topical graphics.