Opinion: When 'special reports' aren't all that 'special'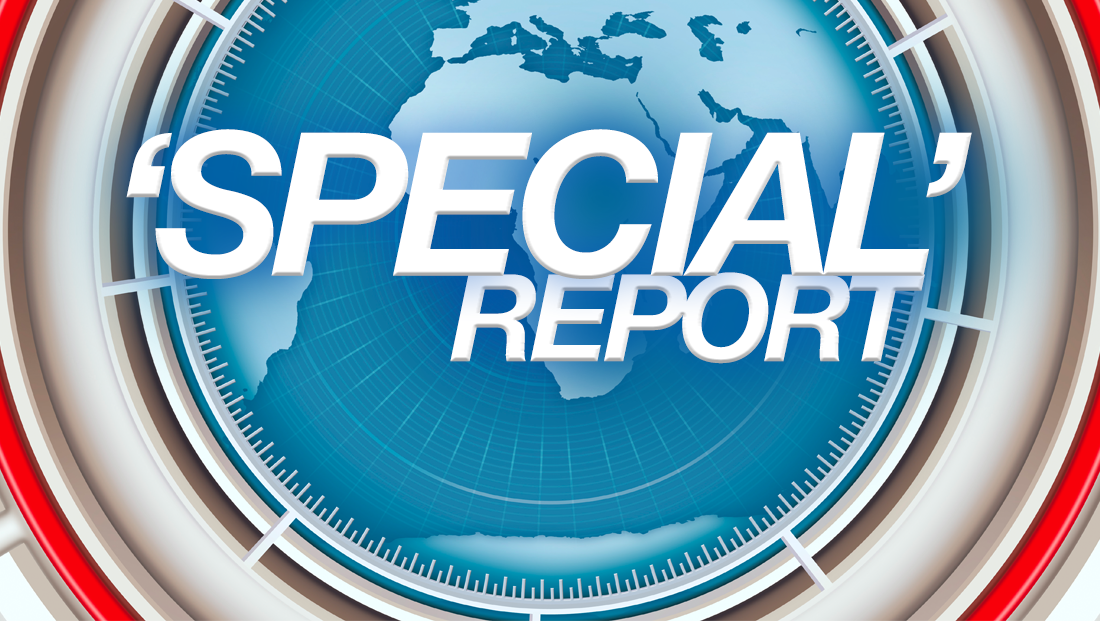 Subscribe to NewscastStudio for the latest news, project case studies and product announcements in broadcast technology, creative design and engineering delivered to your inbox.
Last week, NBC News overhauled its "special report" graphics and open — and the network already seems to have gotten a good return on that investment given the recent news cycle.
All of the major networks, including NBC, have all broken into dayside programming multiple times in the past week (including twice within the span of just a few hours) to cover Trump administration press events or appearances.
As any devoted TV watcher knows, special reports typically "cover" whatever regularly scheduled programming happens to be on at the time, meaning whatever is "covered" doesn't make it on air. In some cases, most often during primetime, networks will "pause" programming during special reports and push back the entire schedule as needed.
One has to question, however, is if such interruptions are even necessary in a world where live video streams of the same event (and, in many cases, thanks to pool cameras, the exact same video feed) are available everywhere from Facebook to Twitter to one of many 24-hour cable news channels.
Not only that, with DVR and time shifting centric viewing habits, interrupting dayside programming, when many people are at work, creates a weird time warp of sorts for people who record these shows to watch later — not only do these folks miss their favorite shows, but they are also treated to seeing "breaking news" that is hours, if not days, old by the time they watch it.
Plus, with viewers abandoning traditional television, it is a bit of a conundrum to break in and risk potentially alienating viewers.
Of course, there are events that warrant breaking into regular programming — but a fairly standard, often pre-scheduled press opportunity probably isn't one of those.
To make matters worse, the trend of late seems to be cutting in with special reports on the chance someone makes a statement on the controversy or issue du jour — and if he or she does, it's typically a vague answer that lasts all of five seconds at the end of the event.
So can anything be done about this?
Thankfully, we live in a world where information overload is basically the name of the game — so there's plenty of possible solutions for delivering these not-that-important special reports:
Carry live coverage of minor press events on a digital subchannel. Viewers can be alerted with a crawl or even picture-in-picture to switch channels if they want to see full coverage.
NBC and Fox have the advantage of being able to refer viewers to a sister cable network to view coverage, while CBS can drive traffic to their fledgling CBSN property.
In a vice-versa strategy, the regularly scheduled program could air on a subchannel.
Refer viewers to an app, website or streaming service to catch the live coverage.
Finally, if breaking into regular programming is unavoidable, stations should at least make an effort replay whatever show or shows were interrupted in the middle of the night or later on a subchannel and clearly communicate, via an on-screen crawl or other notice, to set their DVRs.
There's also the option to not break in at all, especially if it's only being done because someone might say something. Instead, networks could use a crawl to let viewers know of any key developments that do arise and advise them to tune into the full newscast later for the full details when the story can likely be presented with better insight anyway.
In fairness, it is worth noting that the demographics of the typically daytime TV viewer tends to skew older — and therefore these viewers will be less likely to have access to an alternate way to view live events that happen during dayside hours.
Obviously, each of these scenarios has potential pitfalls, including whether licensing and affiliate agreements would even allow them and how to accomplish them from a technical standpoint, but it's probably time for stations and networks to start to considering some alternatives that compromise the need to deliver live coverage while not interrupting popular programming.
Subscribe to NewscastStudio for the latest news, project case studies and product announcements in broadcast technology, creative design and engineering delivered to your inbox.