Hank Williams Jr. returning to 'MNF'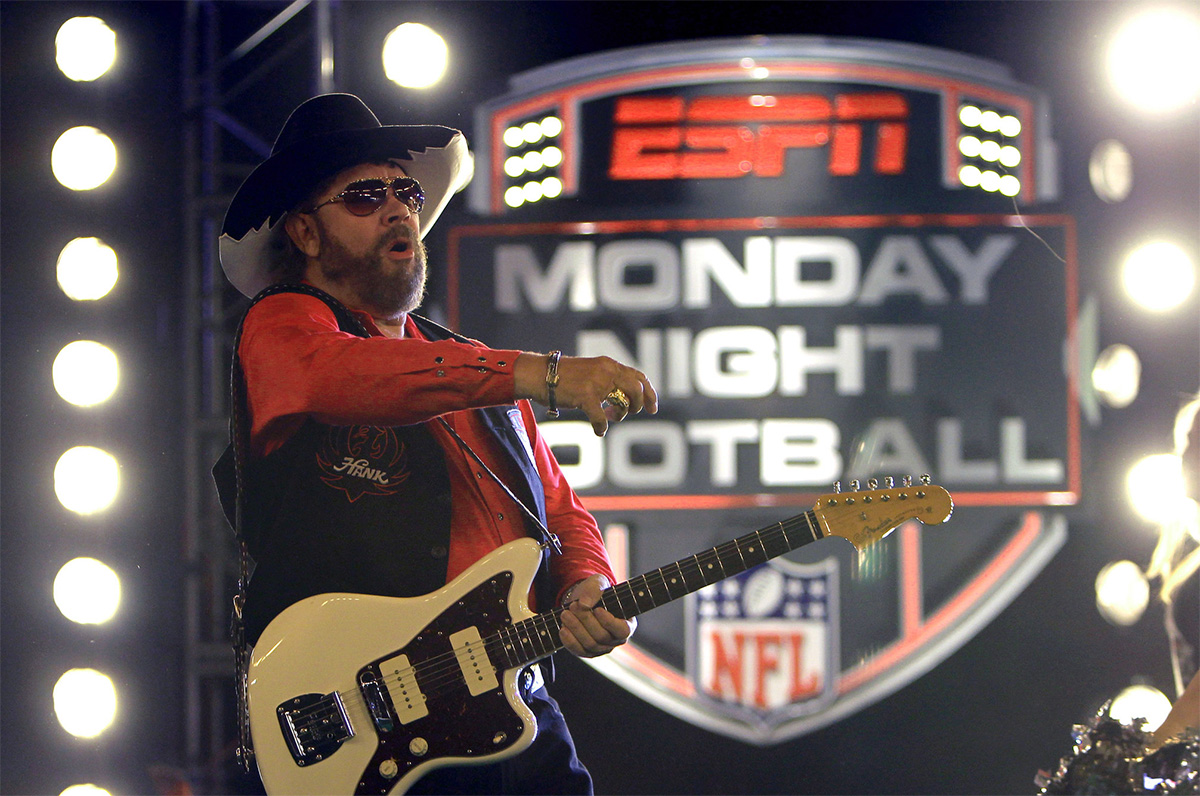 Once considered a tainted brand by ESPN, Hank Williams Jr. will be bringing back his "rowdy friends" to "Monday Night Football" this season in an attempt to right a recent ratings decline.
The move comes after recent layoffs at the company and six years after Williams was pulled from the broadcast due to comments he made about Barack Obama on Fox News' "Fox & Friends."
Of course, the political landscape has changed in the past six years.
"Monday Night Football" games will feature a new version of Williams' "All My Rowdy Friends," which kicks off on September 11 as the New Orleans Saints face the Minnesota Vikings.
"I think it's a return to our past in that it's such an iconic song associated with football," said Stephanie Druley on ESPN. "It was the original. It belongs to Monday Night Football. It really is about returning to what fans know. It's a Monday night party, and that's what we're all hoping to get back to."