NBC updates on-air look to match NASCAR rebrand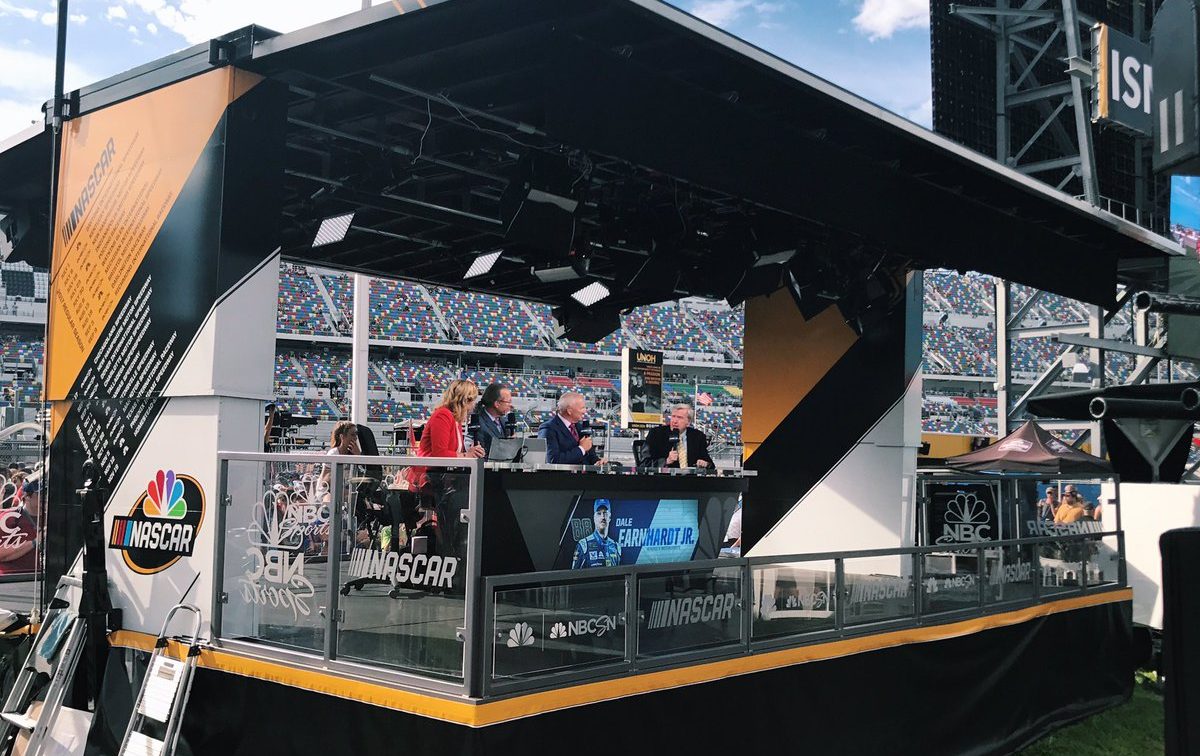 Along with introducing Monster Energy Drink as its new Cup Series entitlement sponsor during the offseason, NASCAR also updated its overall logo design and branding. For NBC Sports, home to second half of the NASCAR season after Fox, this meant updates to various graphics.
NBC also updated its traveling studio, which was designed by Innovative Show Design at the beginning of the 2015 season, with new graphic wraps.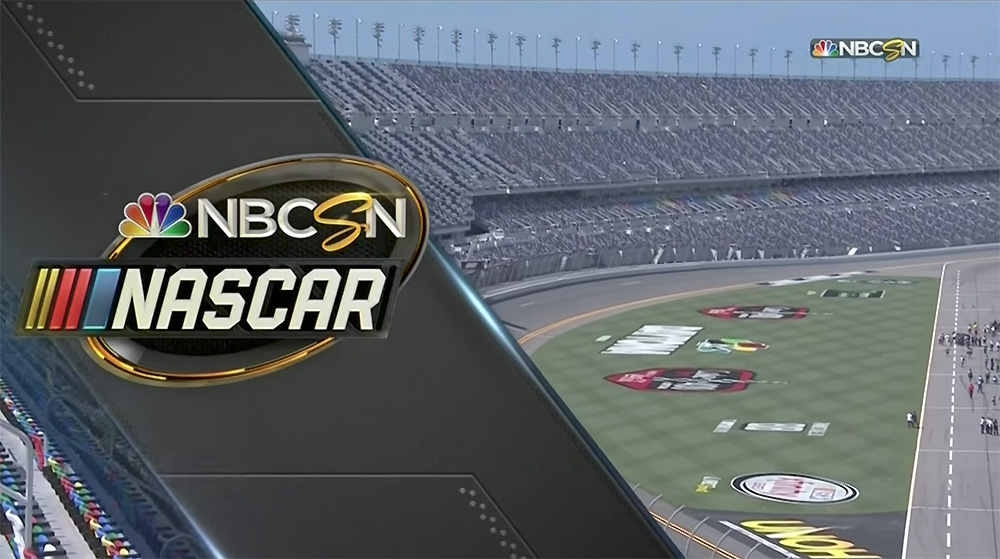 Graphically, the changes shed the former blue look in favor of glossy black, deepening the gold accent color and refining the logo design. Various insert graphics, such as the welcome titles, have also been updated with new effects.
The main ticker was also refreshed, enlarging the sponsorship area and reducing the number of drivers shown from 5 to 4.