'The Gong Show' rings true: Vintage logo, gong shape inspire show's production design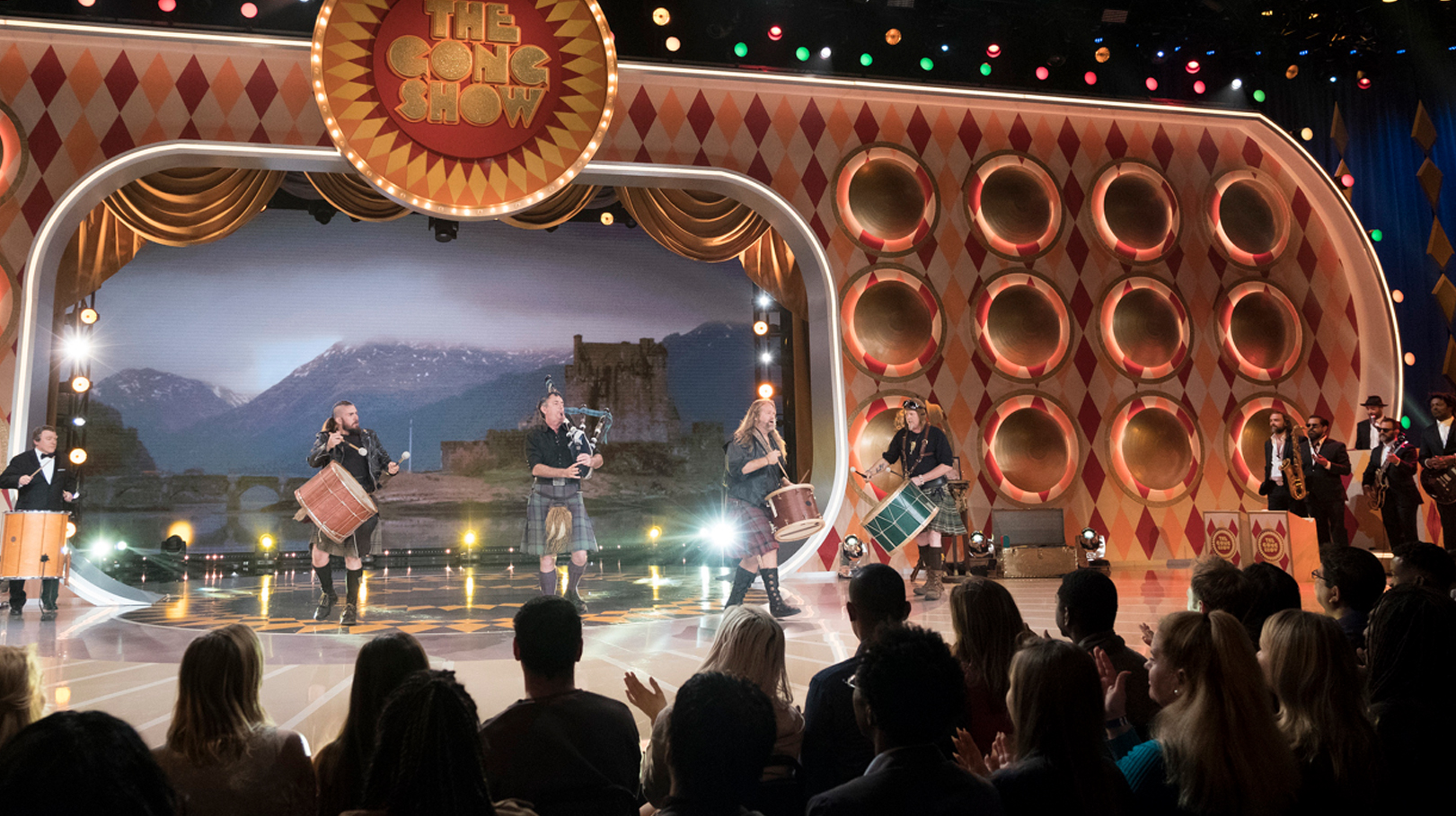 ABC's revival of "The Gong Show" draws on its roots — the various versions of the show that reverberated through the 70s through 80s — to create a striking look that incorporates 21st-century technology to create flexible spaces for a wide variety of acts.
The show's logo, which features a distinctive geometric typeface in a circle ringed with narrow diamonds — a design that's probably just retro enough to be back in style — serves as one of the key jumping off points for the production design.
Although the logo has been updated slightly, it remains true to the previous versions' looks.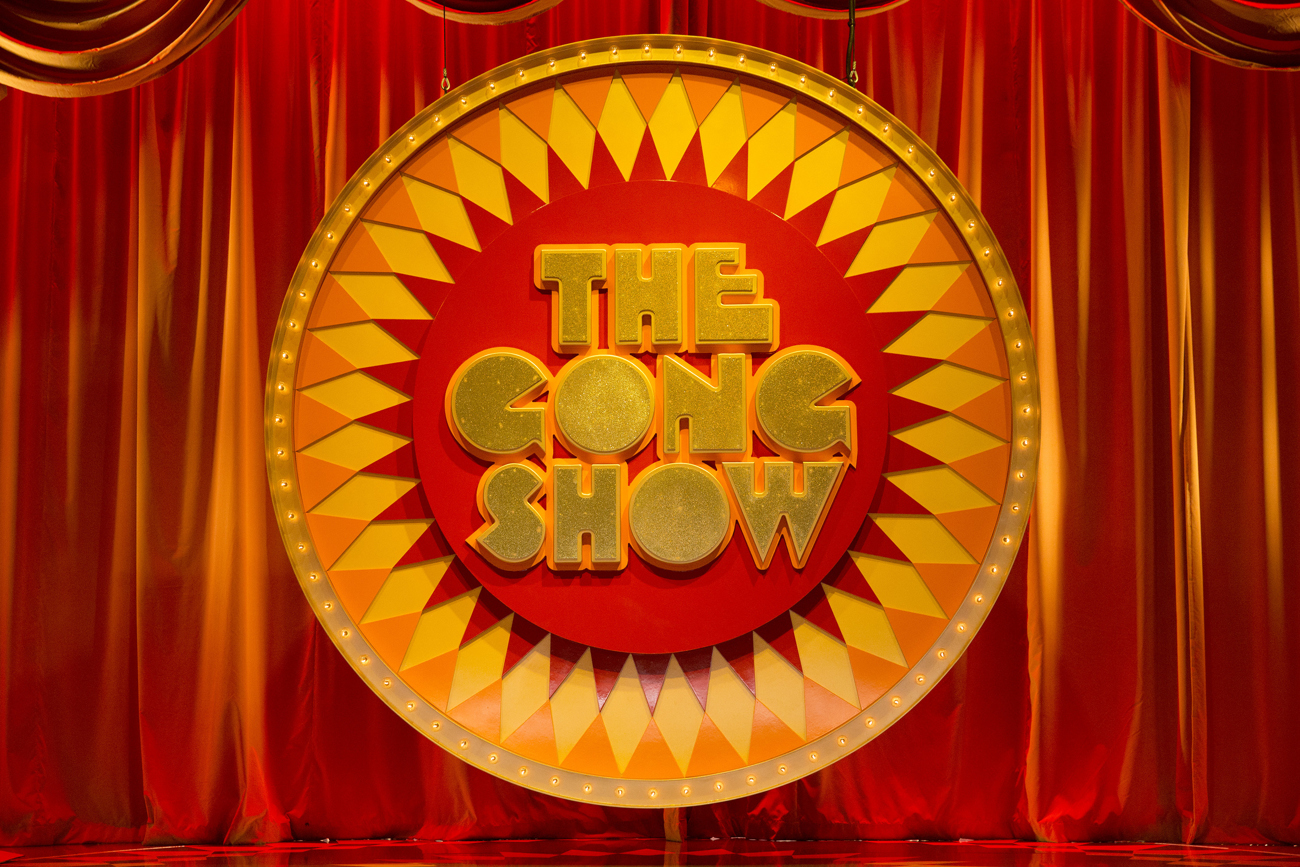 The circular shape of the logo and the exaggerated circular shapes in the lettering are nods to the large gong that gives the show its name and trademark gimmick: the judges hit a large gong on stage when they deem a variety act unsuitable to keep watching.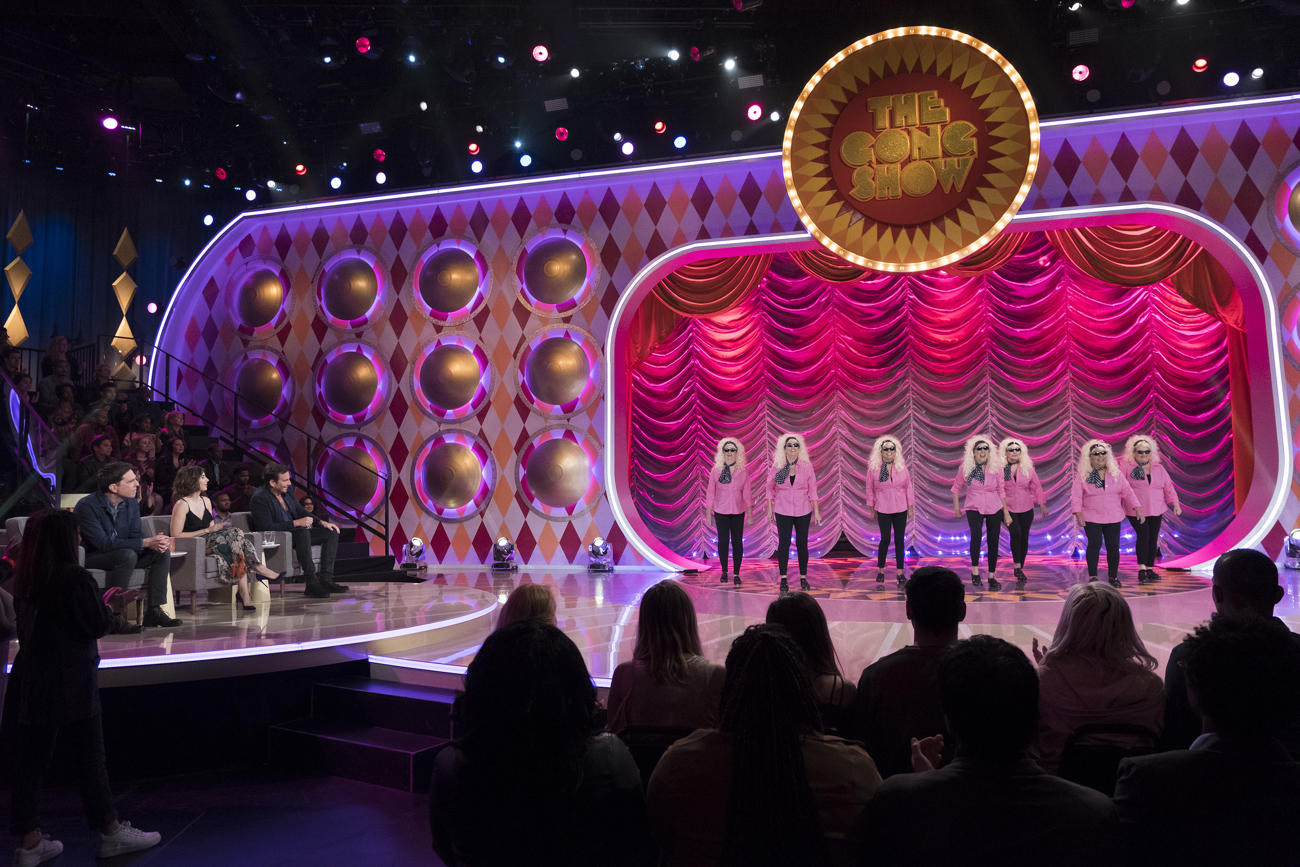 Like its previous versions, the centerpiece of the 2017 Gong Show's production design, from Florian Wieder and Dave Edwards, is a large open performance space, which, in the new version, is housed with a large, rectangular surround that extends to the far left and right of the space, finished with the repeating diamond harlequin pattern.
The stage opening itself has a rather elaborate curtain that can be rigged to open in a variety of configurations.
In a modern touch, the wall behind the curtain is made of seamless LED. This gives producers a wide variety of options to create unique and cohesive looks for each act.
Not only do themed graphics go a long way in giving each act a unique look, but the lighting design from Jon Kusner and other theatrical effects, give the production team all the tools they need to keep the "variety" in "variety show."
The LED wall can also be instantly changed to display more generalized graphics that match the look and feel of the show's set or logo, including imagery of curtains and multicolored harlequin patterns.
It's also used to create the illusion of a large lyrics floating over a curtain — as if by magic — during singalong segments.
The performance area itself extends right up to the judges, though a circular design on the floor creates a sort of "border" that (fictional) host Tommy Maitland often walks around, channeling his inner ringmaster.
The surround itself, which takes on a stretched, rounded rectangle shape, has multiple gong-inspired circular medallions mounted in front of the diamond pattern.