'The Gong Show' rings true: Vintage logo, gong shape inspire show's production design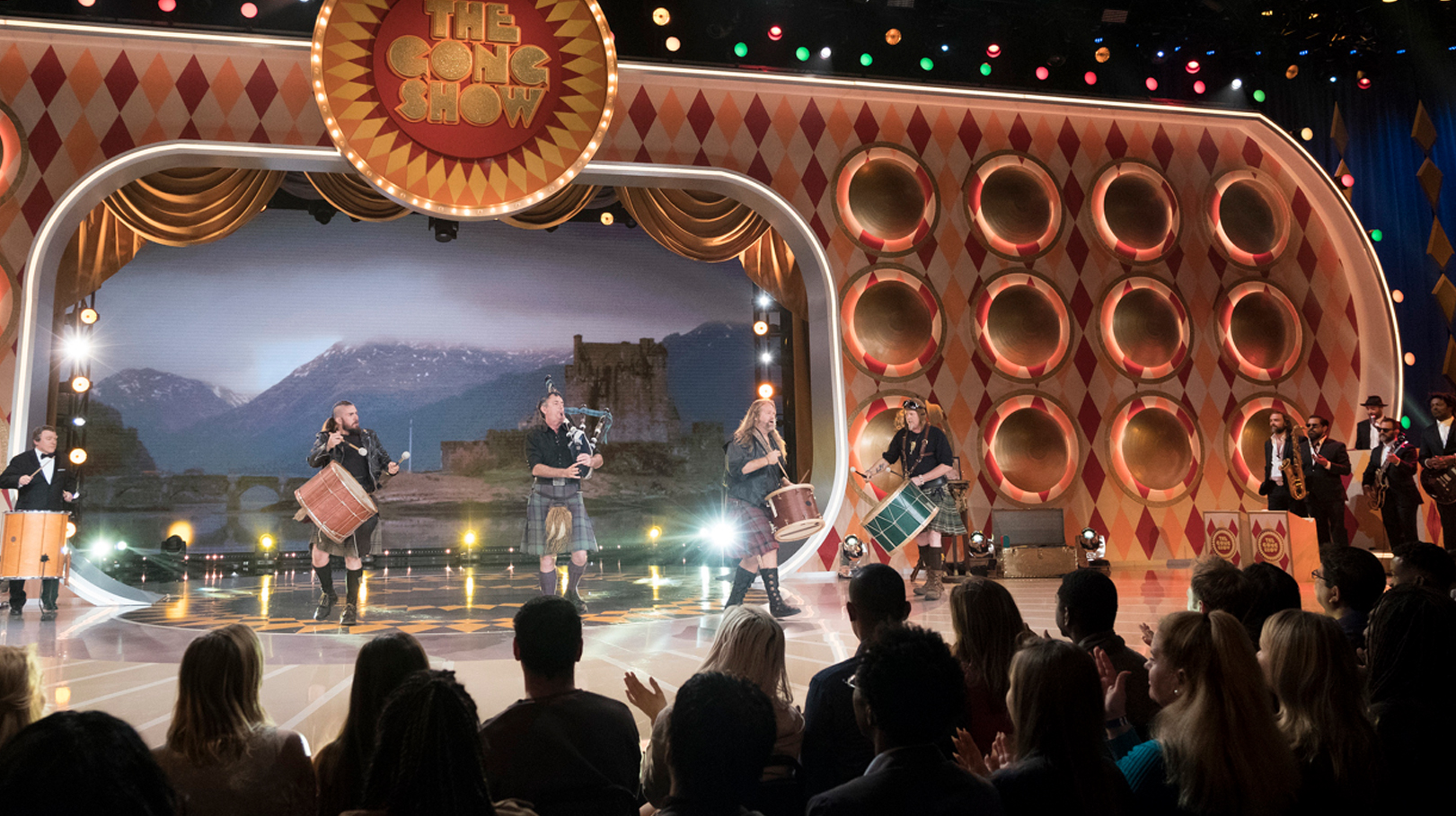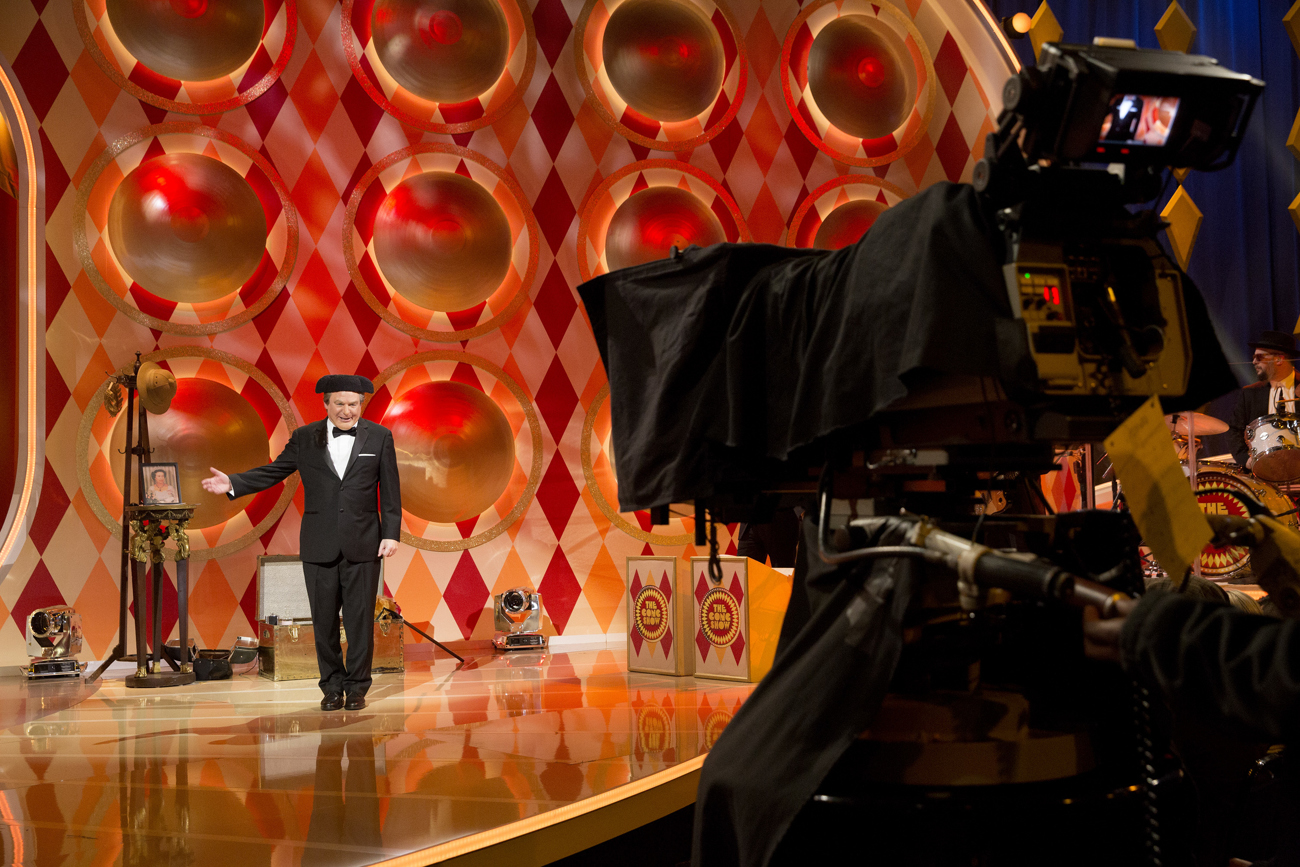 The house band is situated far camera right, with a small area in front of it featuring a "host area" with a coat rack, wooden pedestal and trunk, which serves as the primary background for Maitland to introduce most segments.
The elements found here appear to have been randomly dropped into the space, but serve a vital role in bringing out the personality of the quintessentially British Maitland character, who is played (though not officially credited) by "Saturday Night Live" and "Austin Powers" alum Mike Meyers.
Indeed, the show takes the idea of Maitland quite seriously — with ABC.com even featuring a biography of him. It's the sort of gag that made the "real" Stephen Colbert's rendition of the character Stephen Colbert so memorable.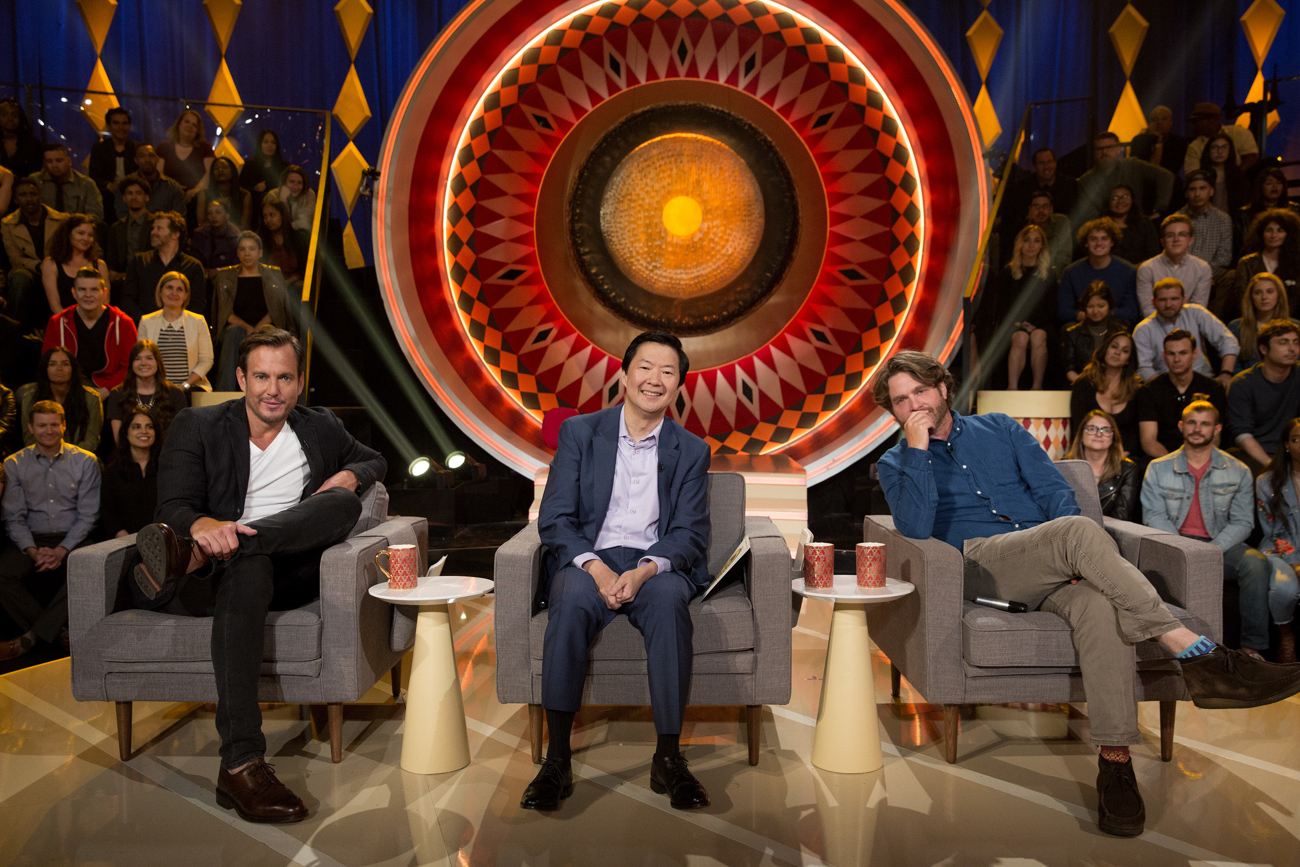 The judges, who sit camera left on a raised circular riser, are placed in front of the show's namesake gong — a larger-than-life instrument that's housed within a tubelike structure with an elaborate pattern of diamonds around it in a variety of colors.
The overall effect is rather intimidating, and the gong and its housing together almost appear to be the eye of an evil dragon or a magical portal you wouldn't dare to step through.
The judges' area itself is furnished with gray, mid-century-modern-style armchairs and two cone-shaped tables in a pale yellow tone. This echoes the rest of the design's the color scheme and diamond shape in a subtle way, while keeping the celebrity judges above the fray by giving their area a more conventional look.
The show's audience sits on risers facing the performance area and regularly appear on camera behind the judges.
Large strings of diamonds provide visual interest in this area, while the show's gold palette is brought in through the use of downlighting.
Photos courtesy of ABC