Indianapolis station's weather promo: 'We're rollin' out'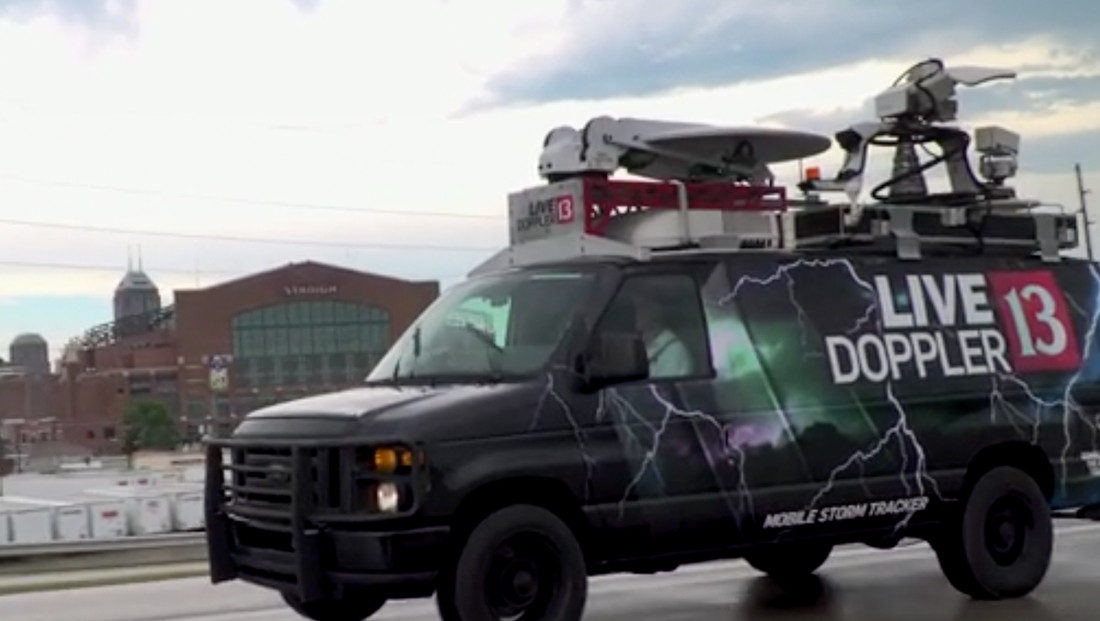 WTHR, the NBC affiliate in Indianapolis, is airing a new promo introducing "Live Doppler 13 Mobile Storm Tracker," its mobile weather vehicle.
The hard-hitting spot begins with "When severe weather's moving in, we're rollin' out" combined with dramatic storm imagery and a close up shot of the vehicle's exhaust pipe.
The spot also uses the alliterative tagline "The team, the tech, the truck," that's reminiscent of Terre Haute station's WTWO famous "Doppler Dead Zone" promo from 2006.