Bloomberg launches updated Hong Kong studio to bolster coverage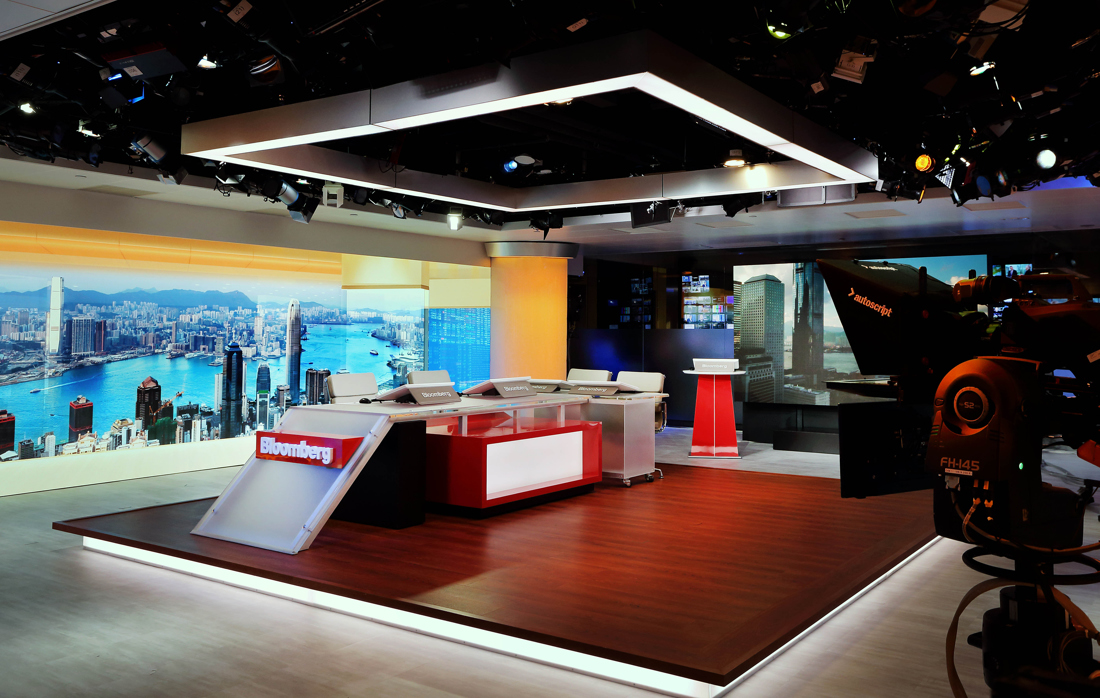 Bloomberg's Hong Kong bureau recently debuted an updated broadcast studio following a 10-week renovation process.
The new studio, which has a 30% bigger footprint than the previous, uses the latest in technology, bringing the Bureau on-par with the New York headquarters, notes Paul Yurisich of Bloomberg.
The look follows the design vocabulary created for the NYC studio, which debuted in 2015 and was later updated in 2016 with new virtual backgrounds and a redesigned desk.
"The revamp has more to do with our brand's perception than anything else," said Parry Ravindranathan, Bloomberg's president & managing director of international media. "The new look and feel, and the integration with the digital assets will all provide better TV experience to our audience and those who are on Interactive TV, a data-driven television that is incorporated into the workflow of our terminal users."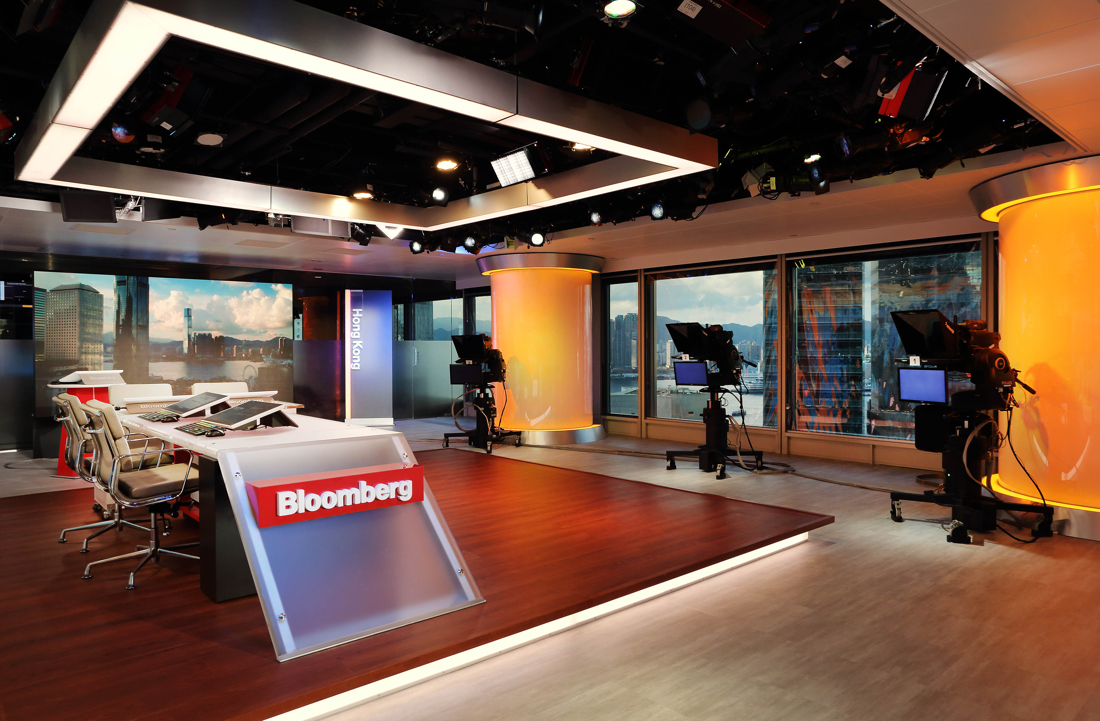 The studio design includes a primary anchor desk that can rotate 180 degrees to take advantage of three distinct backgrounds, including a windowed view of Victoria Harbour, and a smaller standing pod.
The set also includes multiple large-format LED walls and a glassed-off control room. Virtual scenic extensions can appear in the various video walls, matching the NYC look, along with live shots and program graphics.
Yurisich notes this is the biggest studio project for the network in the region in seven years, with a heavy investment in future-proof technology.
The Lighting Design Group handled lighting with Bloomberg's in-house creative team designing the set and virtual backgrounds.