'CBS This Morning' splits things up in new insert graphics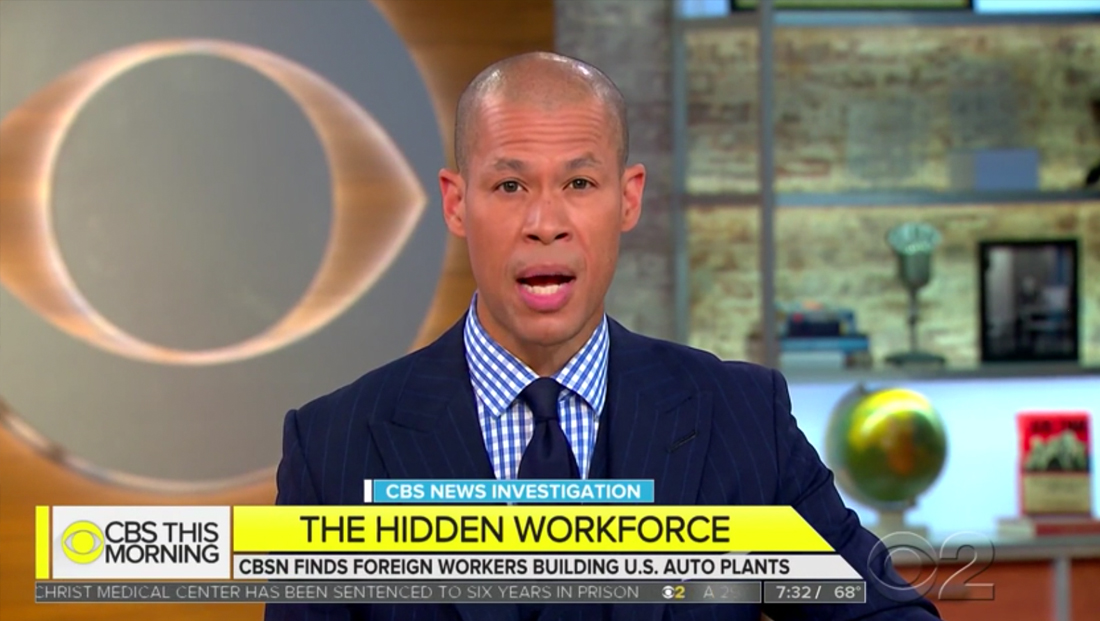 CBS News' morning program, "CBS This Morning," debuted a tweaked graphics package Monday, July 31, 2017, that uses a similar layout but adds in thin, empty space between elements and more legible typography.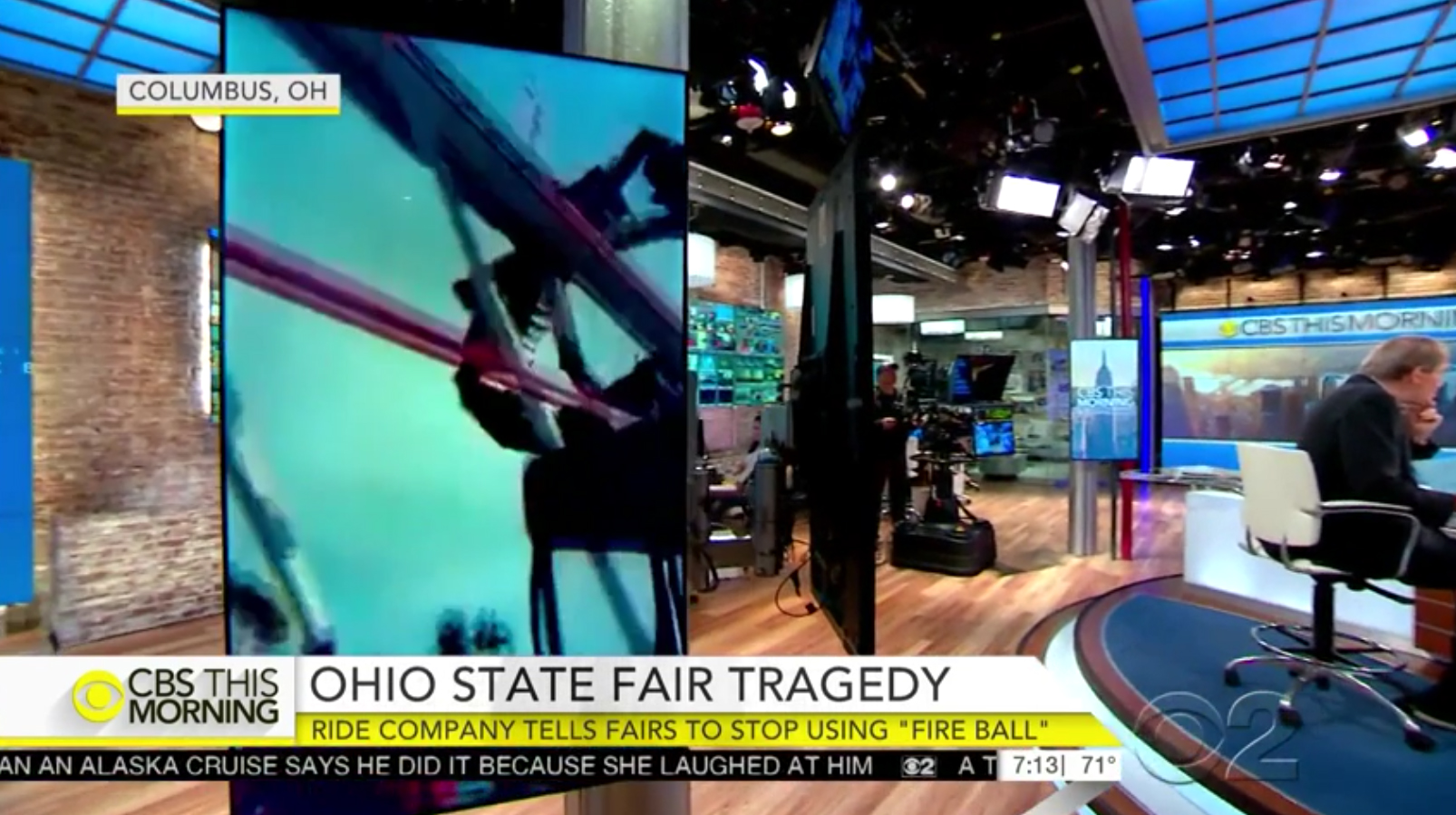 While the graphics package retains the angled motif and basic color scheme, the new design separates each box or polygon from the one next to it with a narrow space, whereas the old look relied more on shadowing effects, as shown above.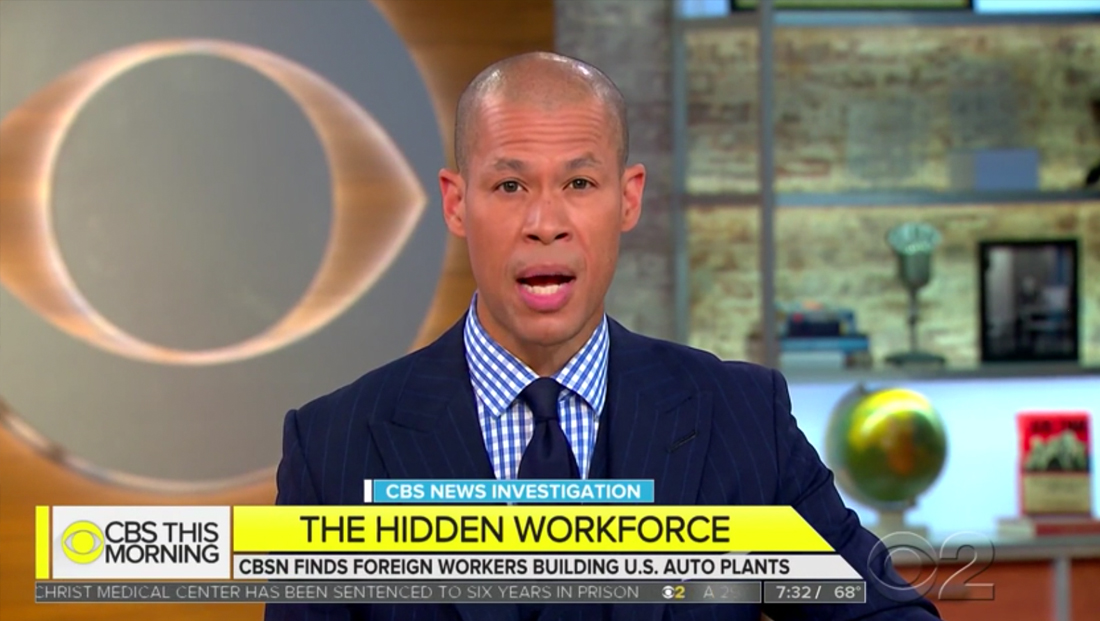 The graphics also includes an updated show logo bug that sheds the extruded "flat" shadow effect and moves the yellow bar to the left of its containing box.
The show also flipped the use of the bright yellow color — moving it to the top tier of the lower third instead of the bottom one.
The new look also sheds drops the oversized CBS logo in the lower thirds.
Other changes include center alignment for the first, main tier of graphics in the lower thirds and slightly thicker lettering, as well as the option to add a topical label above the main design, which can have a teal background or designed motif.
The show's ticker, which is inserted at the local affiliate level, is now dark gray with a thin lighter gray outline around two distinct segments, at least at CBS O&O WBBM in Chicago.
In addition to the standard yellow and gray palette, the revamped graphics also include a red, white and blue option for political coverage, which uses a gradient blue background for the main tier.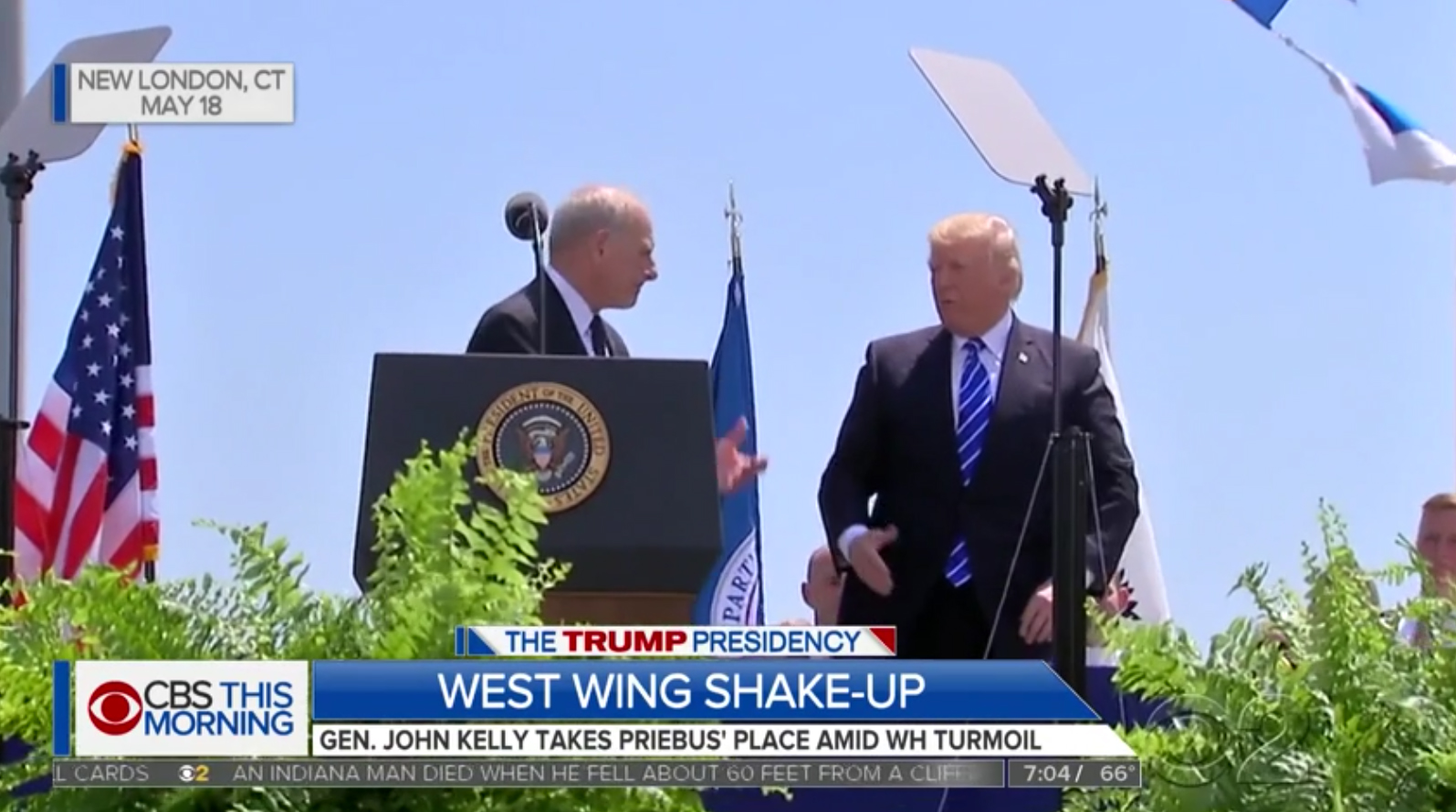 While the new graphics appeared throughout the broadcast Monday and Tuesday, as of Tuesday morning, the show's open, as well as prominent other graphics such as the "Eye Opener" stinger, remain the same.