Non-weekend 'Update' connects to parent show with background switch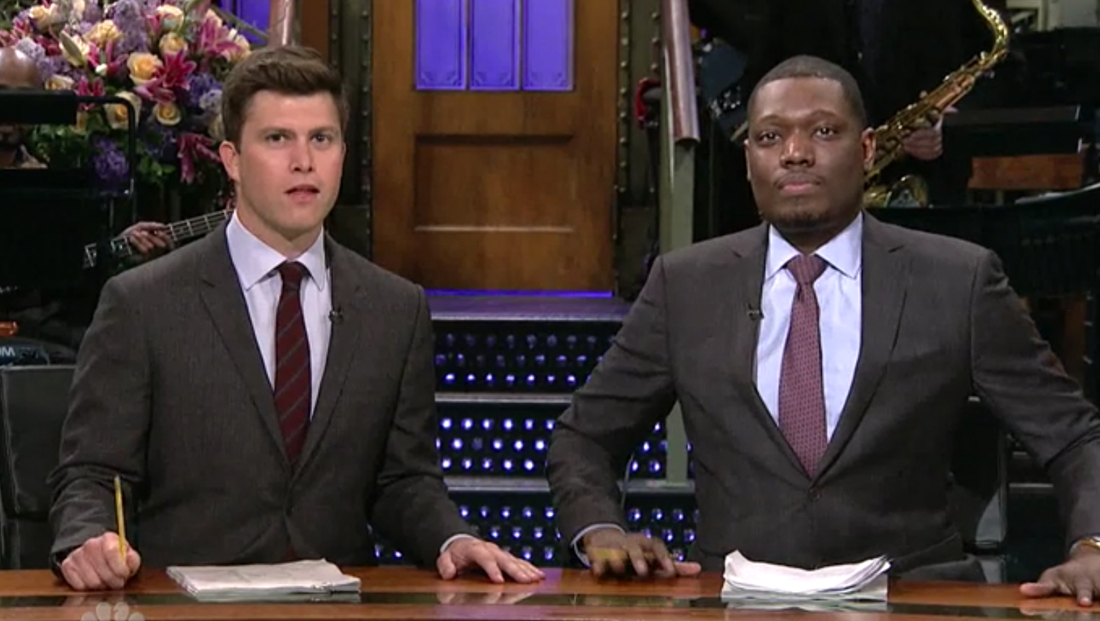 As part of a limited summer series, NBC is offering standalone episodes of the iconic "Saturday Night Live" "Weekend Update" segment, which use the segments normal set, though the first edition gave viewers a brief glimpse of a different background.
The first installment of "Weekend Update: Summer Edition," aired Thursday, Aug. 10, 2017 and used the normal "Weekend Update" anchor desk and world map background for the bulk of the show, but producers opted to shed the backdrop for the closing.
This gave viewers a view of the band area and host entrance door of Studio 8H in Rockefeller Center that is normally used at the top of standalone "Saturday Night Live" episodes.
The "Weekend Update" set has, for many years, been placed on the so-called "tongue" stage that "slides" out from in front of the band area, so in reality the desk has always been positioned in this space and seemingly "transporting" hosts Colin Jost and Michael Che in front of this background was as easy as simply sliding the set wall out of the way during the break.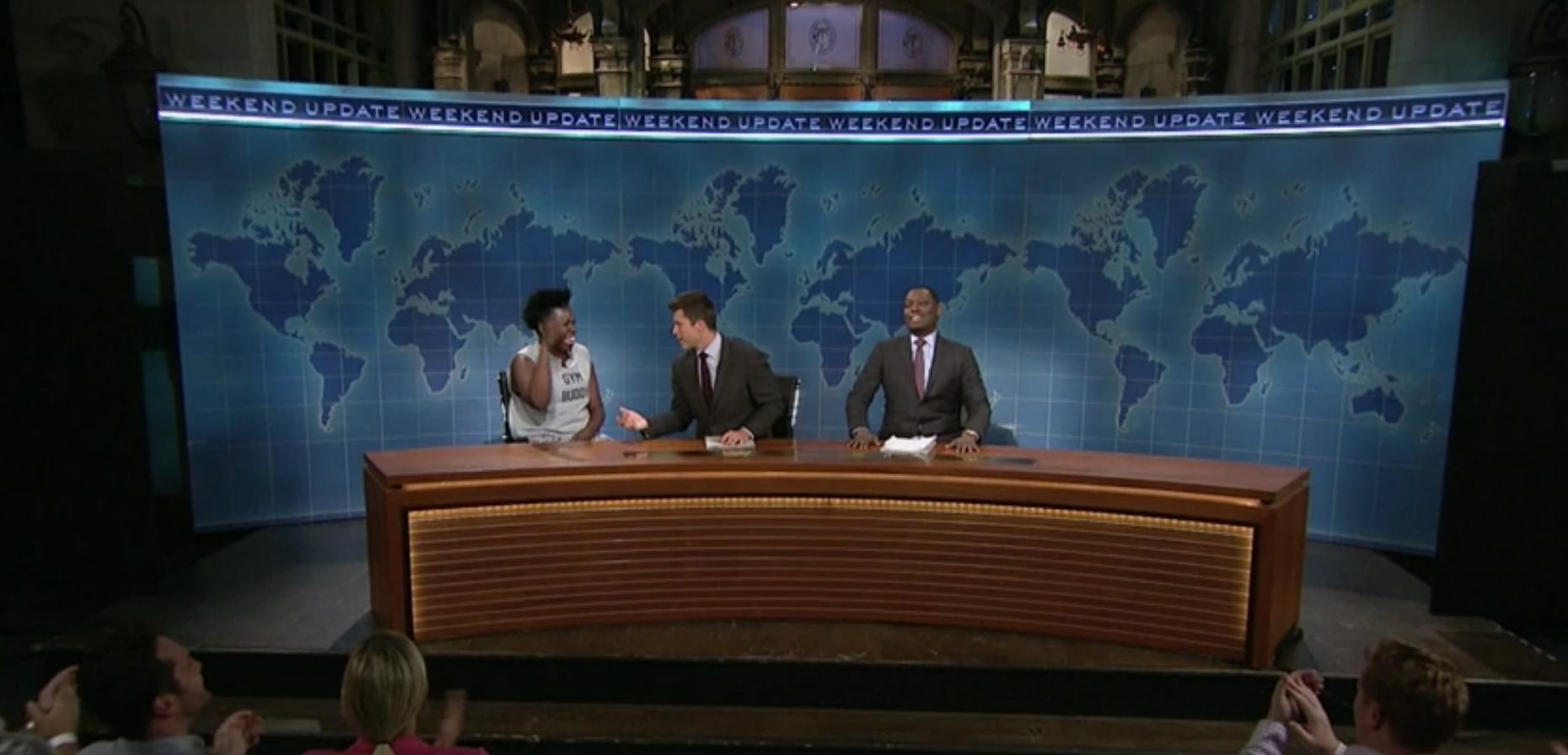 During the next-to-last block of Thursday's show, which featured Leslie Jones, viewers were treated to an extreme wide view of set, which also showed the main "SNL" set behind it.