Morning shows go heavy on team coverage for Spain attacks coverage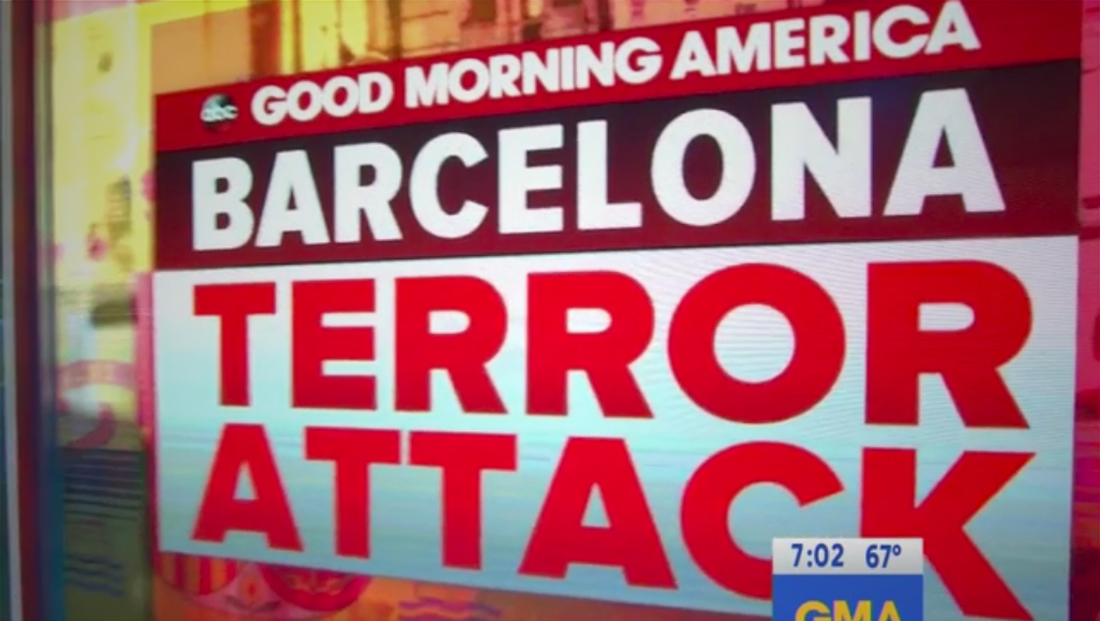 After offering up full coverage Thursday night of the Barcelona, Spain, attack, a second attack in nearby Cambrils meant the network morning shows devoted much of their Friday, Aug. 18, 2017, broadcasts to coverage of both events and the connections between the two — relying heavily on the team coverage approach.
'Good Morning America'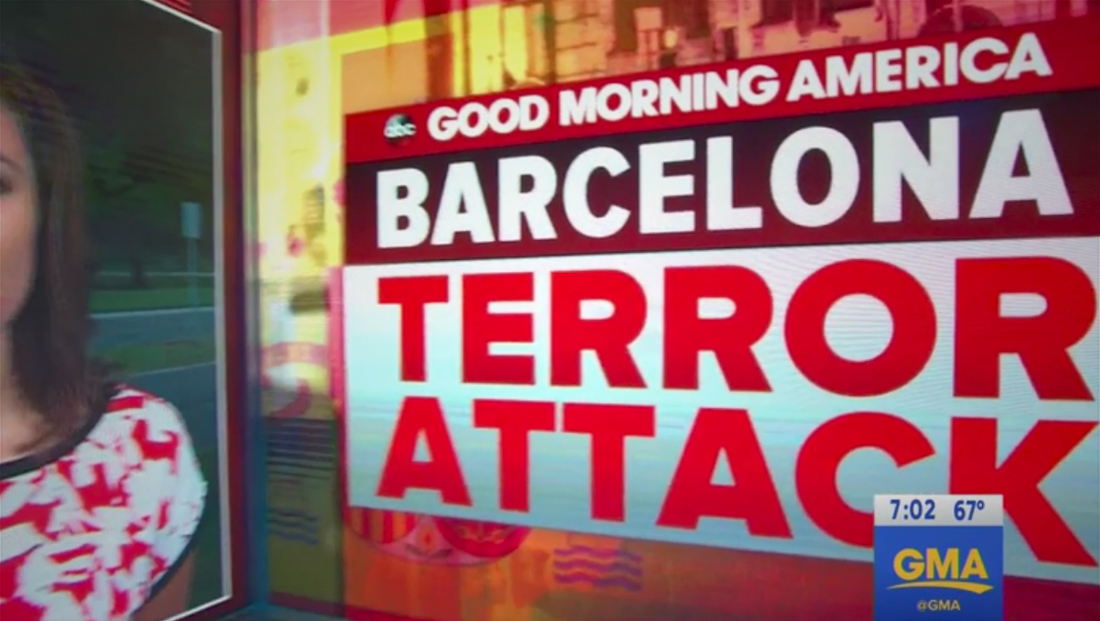 ABC News' "Good Morning America," centered its coverage around the name "Barcelona Terror Attack" and created a bold text-heavy graphic in bright reds and grays.
The naming choice was a bit interesting given that the second attack took place in Cambrils, which is almost 90 miles from Barcelona.
The show opened with a heavy and somber music bed and used the more "serious" version of its opening voiceover, also dropping the hosts' names, though the names still appeared on the video ribbons wrapping the upper levels of the show's Times Square Studios before cutting to anchors Robin Roberts and David Muir, who was filling in for George Stephanopoulos.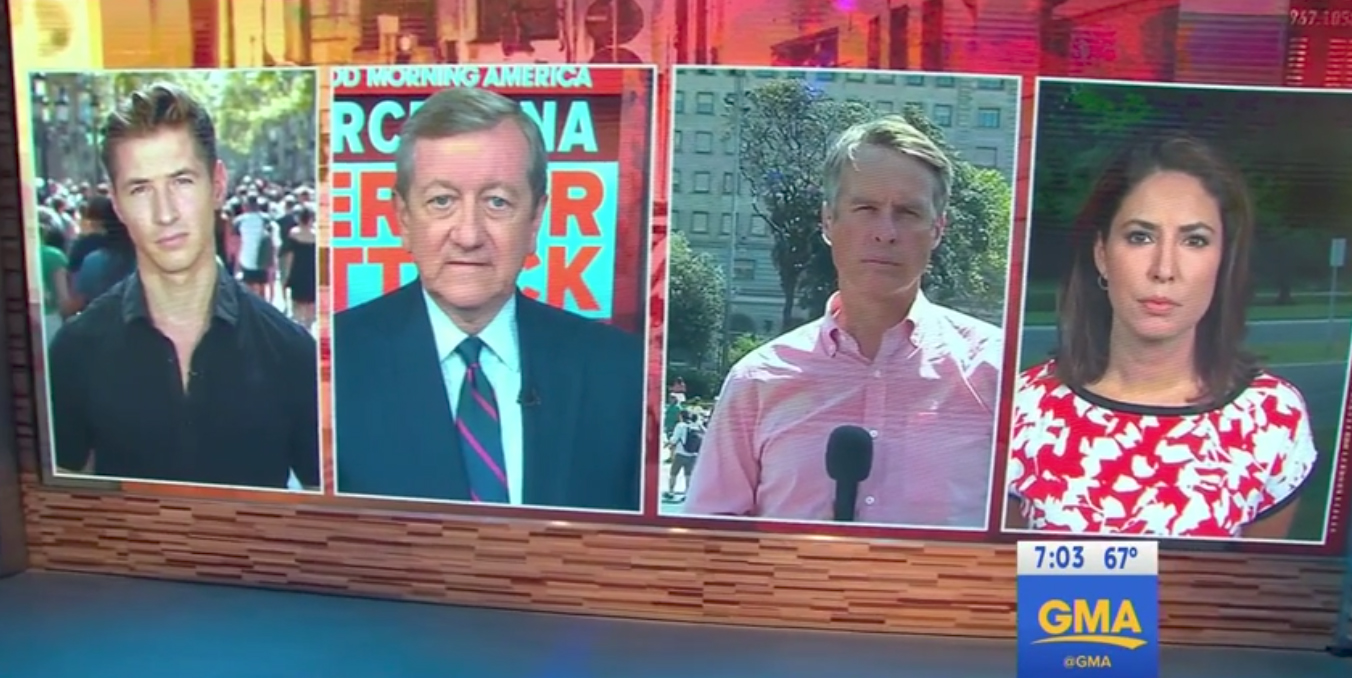 After an extended anchor introduction, the show switched to a handheld camera shot of its L-shaped video wall, starting out with a oversized version of the story logotype before panning left to display four reporters.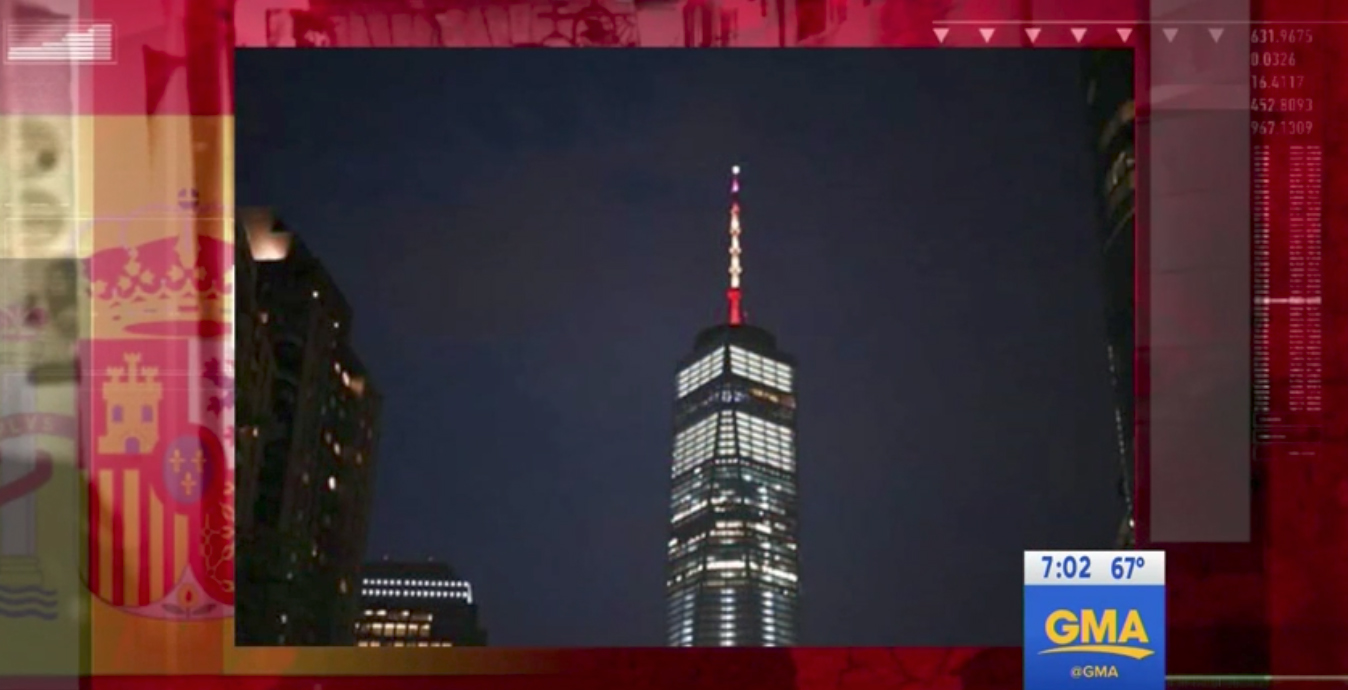 "GMA" latched on to the red in its breaking news graphics that happens to match the red and gold in the Spanish flag, and used those shades, along with flag and map imagery, as background elements.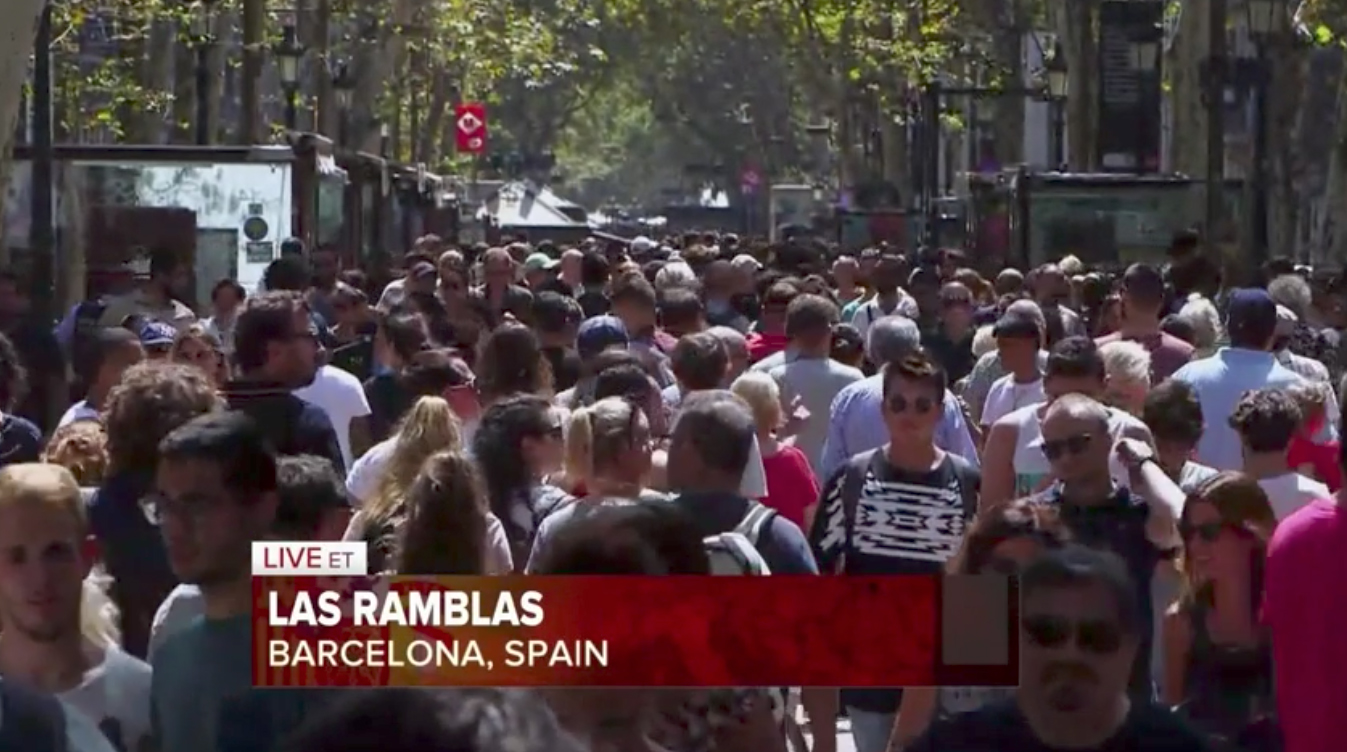 A muddy version of that background element was also used behind lower thirds.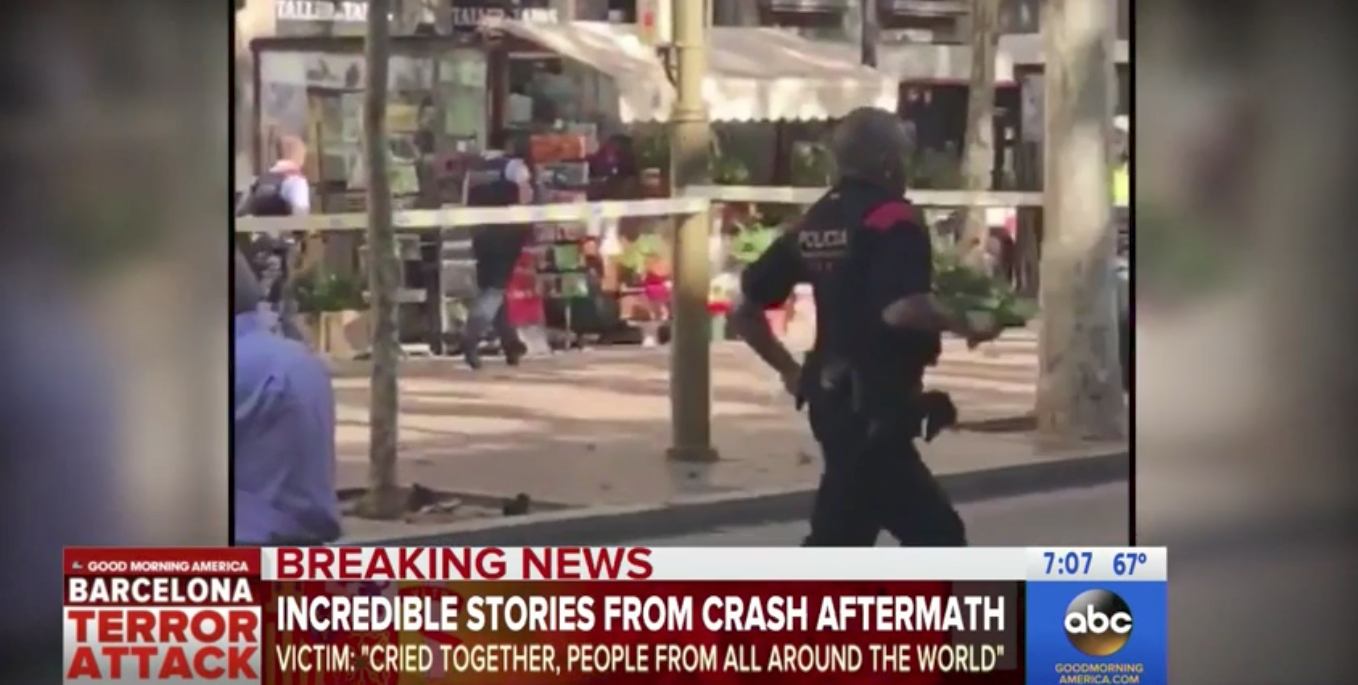 The logotype also found a home next to the show's standard insert graphic layout, which also took on the blurred red and gold background for coverage.