How the networks covered Barcelona attack Thursday night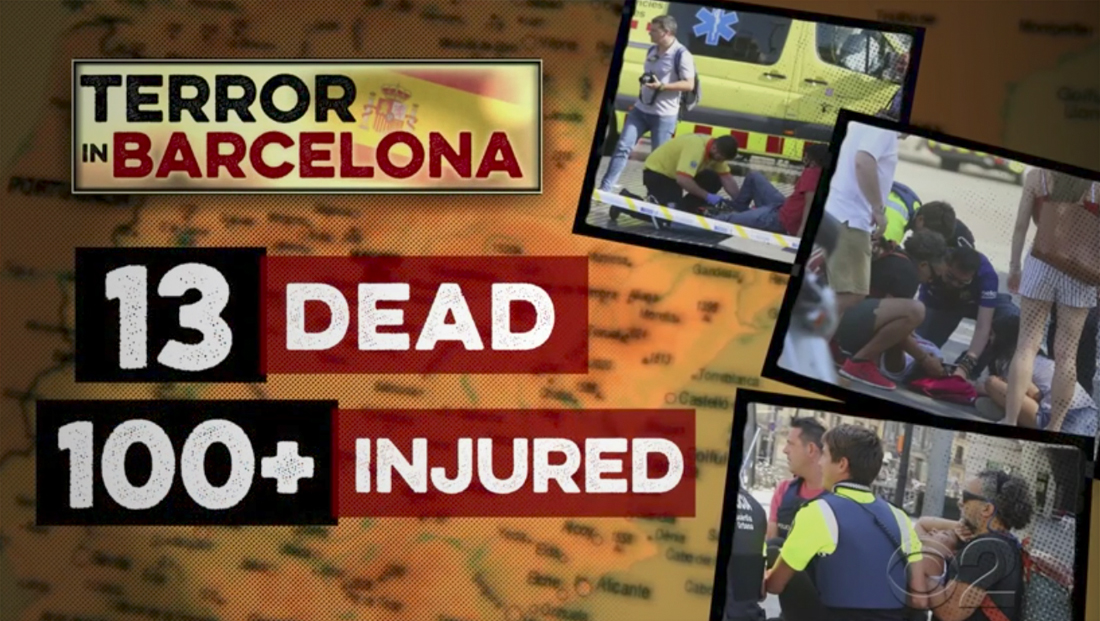 After a van plowed through a crowded pedestrian thoroughfare in Barcelona, Spain, Thursday, the networks offered up full coverage of the terror attack on their Thursday, Aug. 17, 2017 editions — but each one offered a slightly different take on how it presented its team coverage.
The next morning, an additional terror attack in Cambrils meant the networks needed to offer more special coverage.
'NBC Nightly News'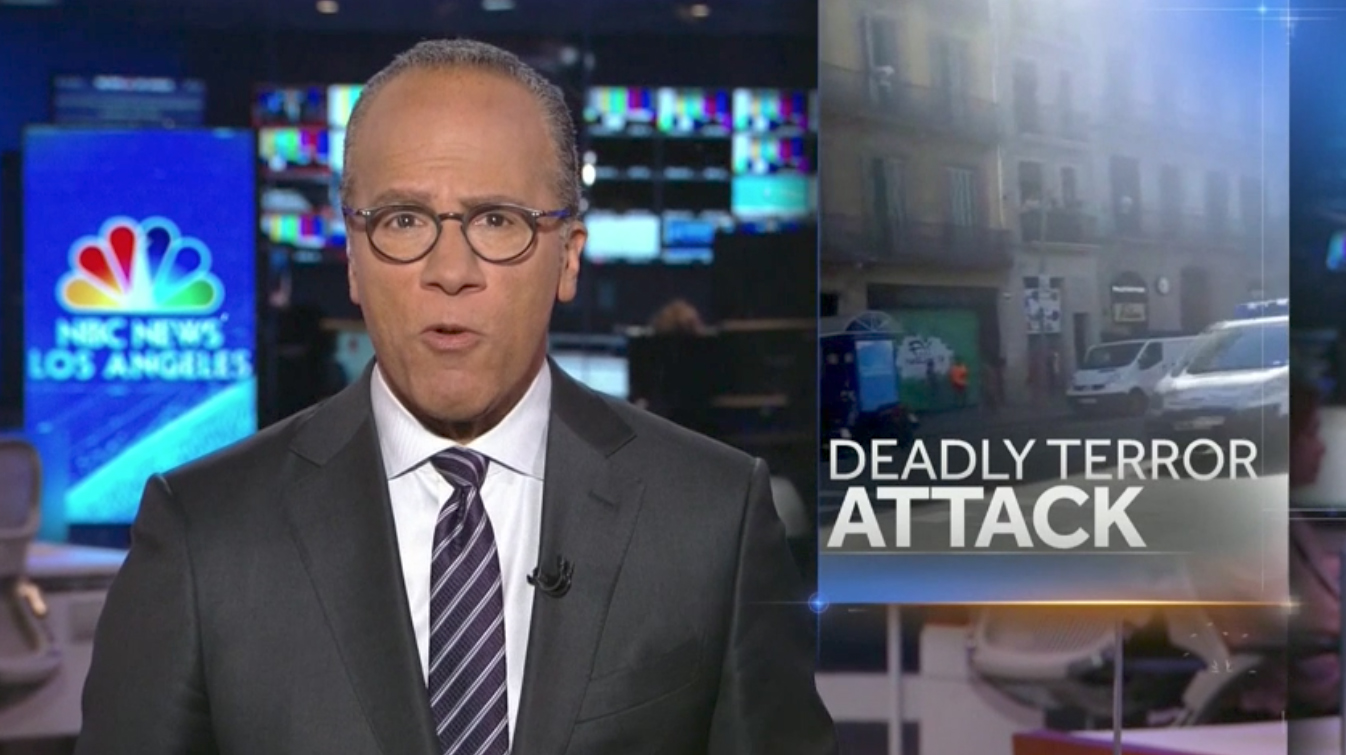 With anchor Lester Holt in Los Angeles, the "NBC Nightly News" wasn't able to make use of Studio 3A's extensive video walls, instead having to rely primarily on OTS graphics, which were complemented with the recently added vertical flat screen panel display the words "NBC News Los Angeles."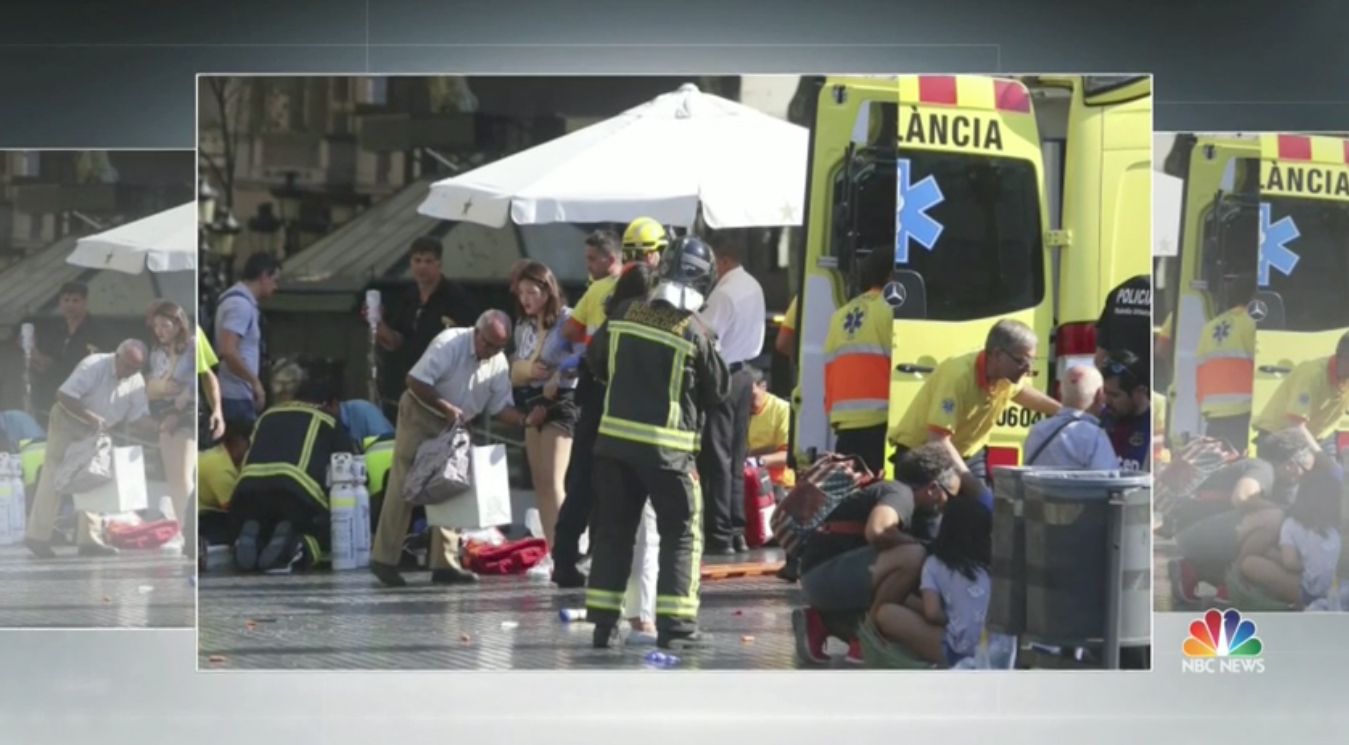 Within packages, "Nightly" used a mix of a blueish-gray background to display still photos from the scene, while a red background with a blurred birds' eye view of Barcelona was also used.
This background was accented with laser lines and floating line segments that mirror the look used in other "Nightly" graphics.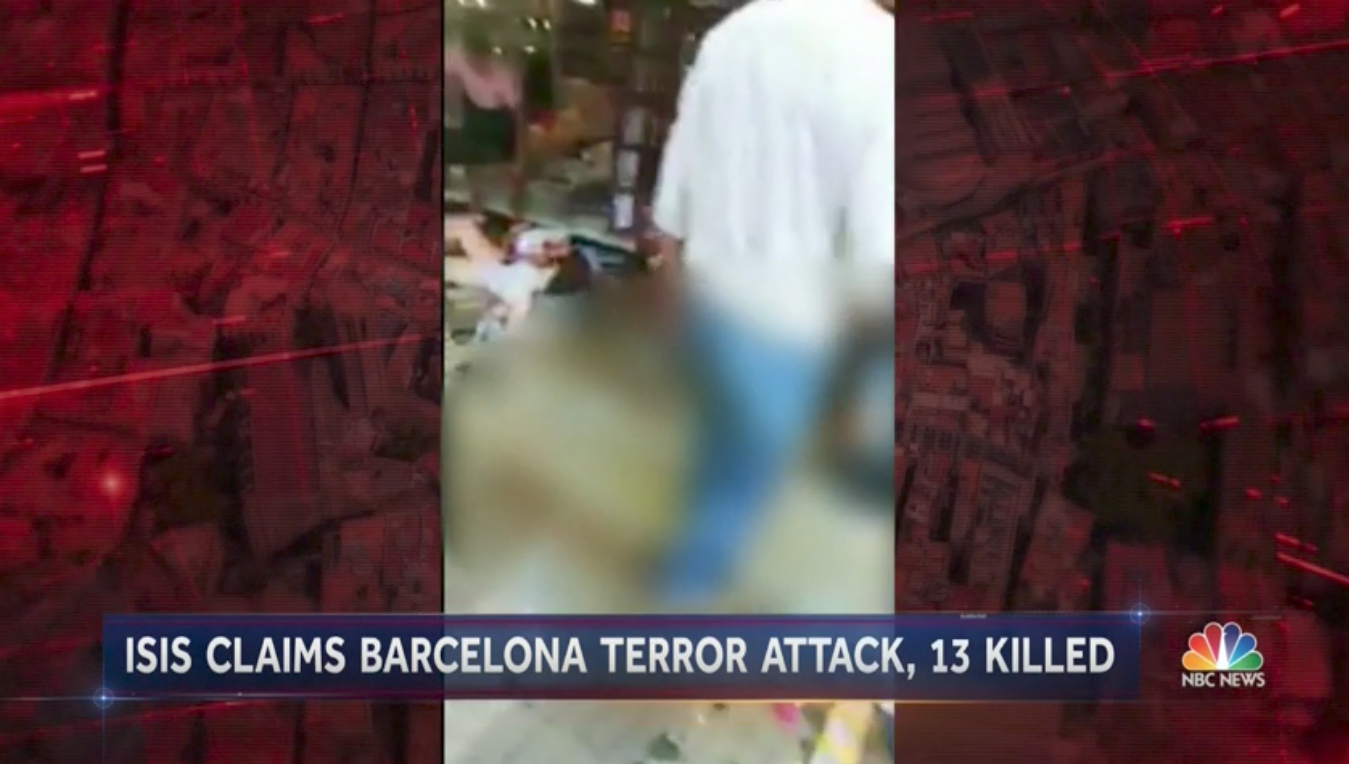 The same red background was also used behind framed imagery that featured "by the numbers" information overlaid.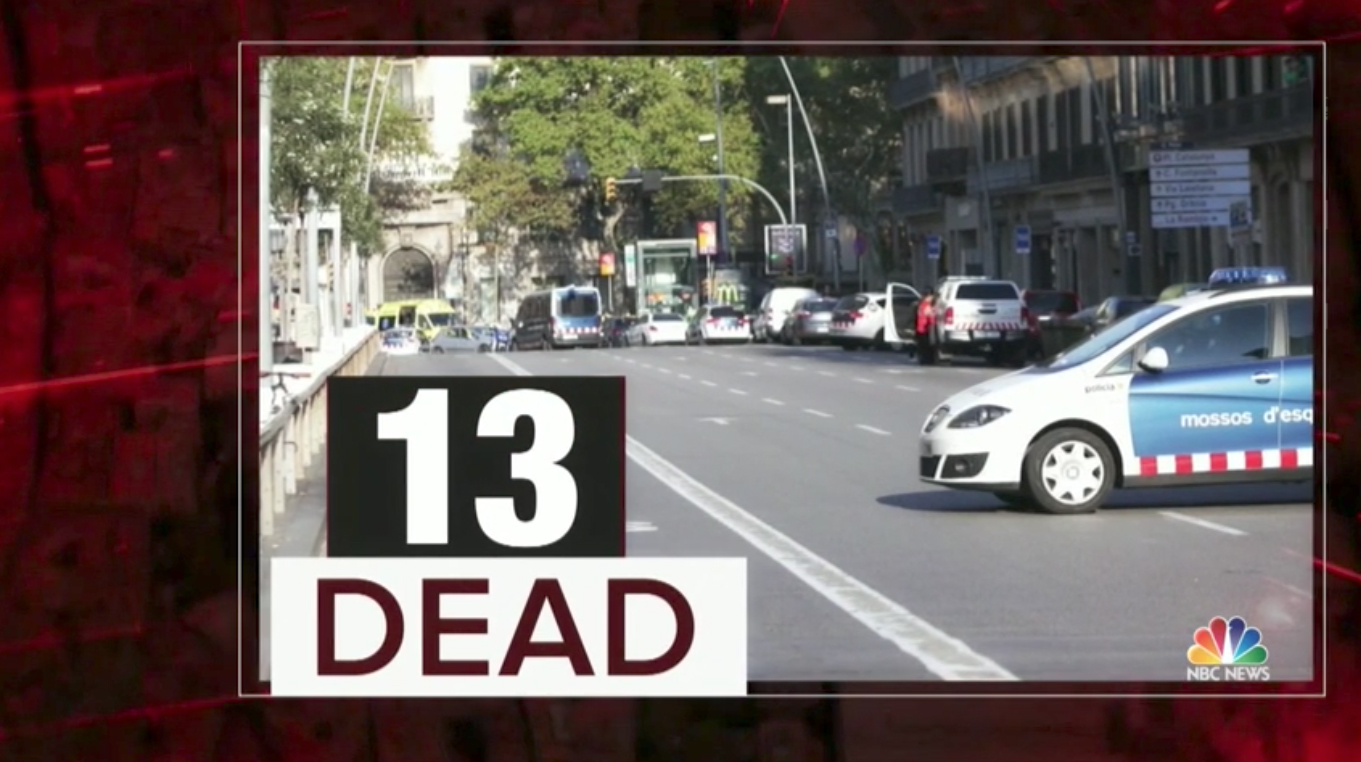 Satellite imagery was also used for an animated map that showed the simplified path of the van along with key points.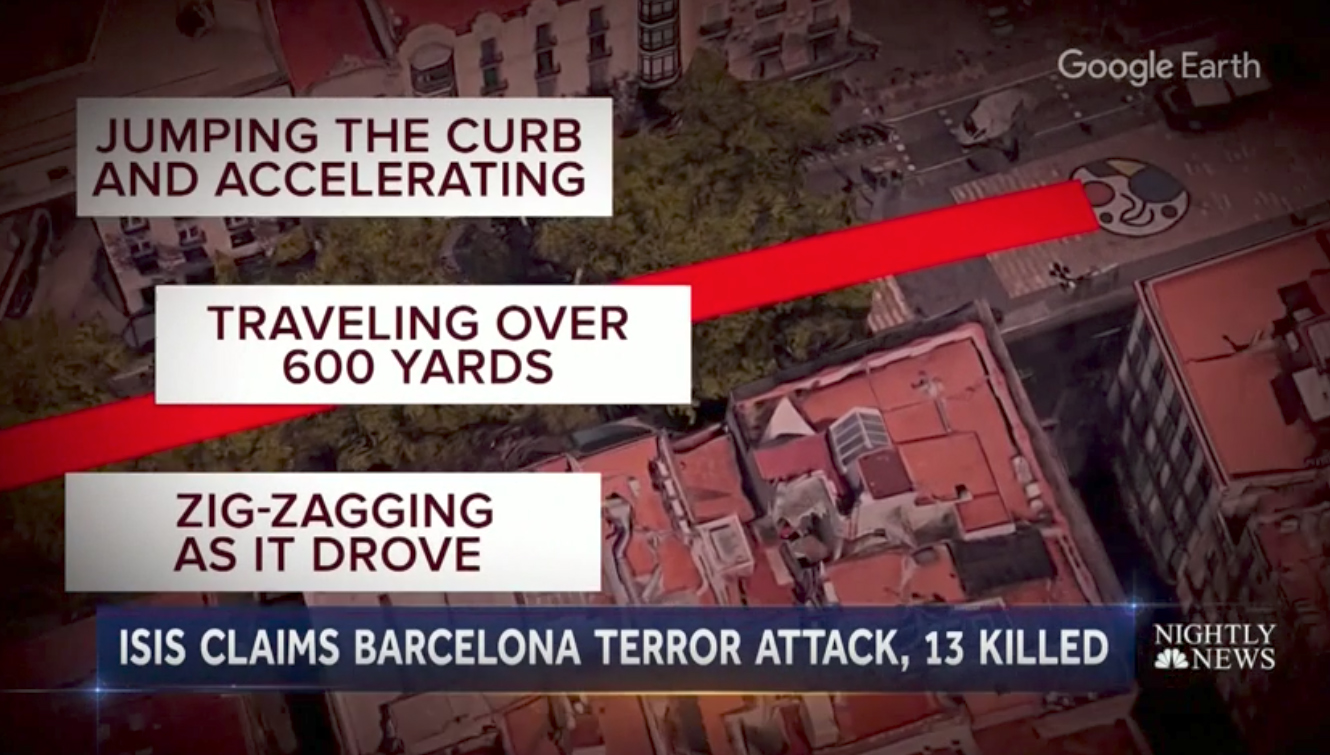 Interestingly, "Nightly" opted not to brand its coverage beyond the distinct red background.