On the road again: 8 flexible traveling anchor desks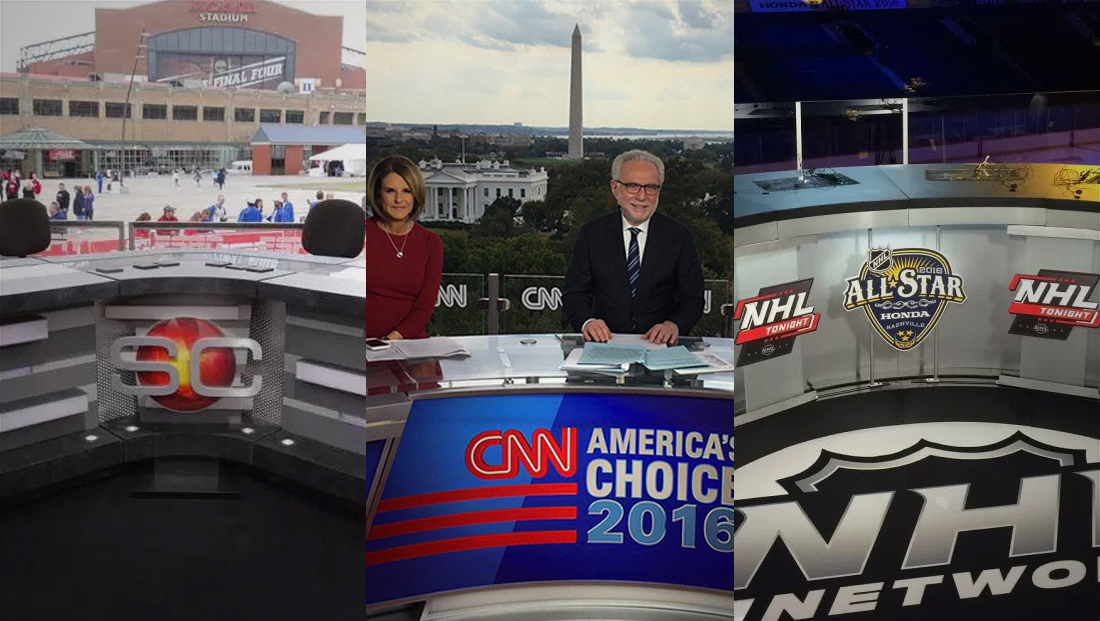 ESPN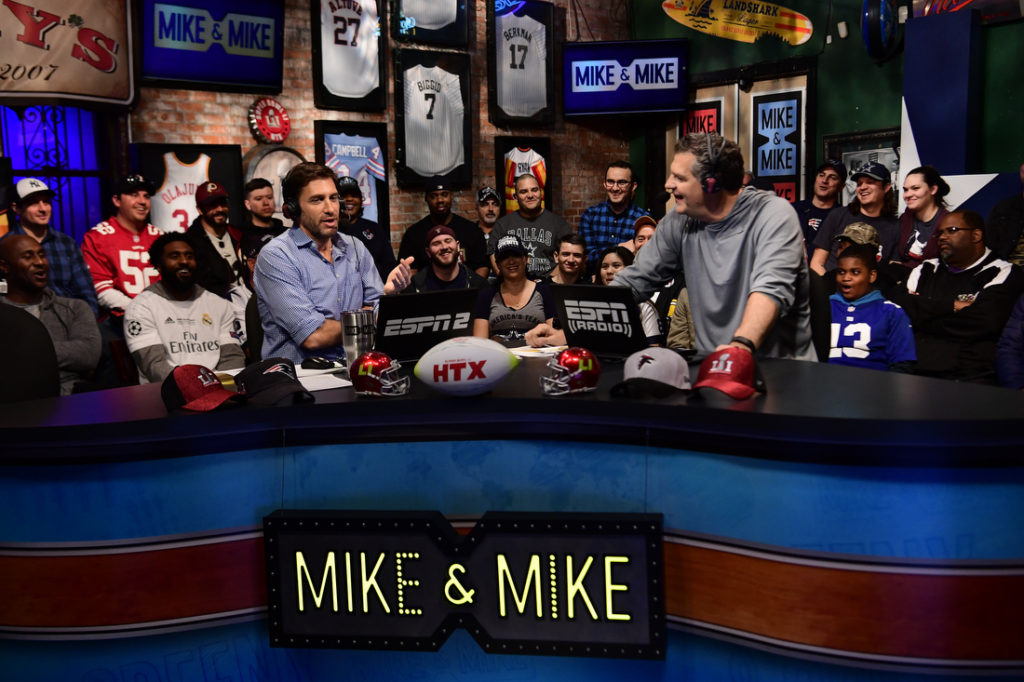 As you might expect, sports network ESPN has an arsenal of traveling desks used for a wide variety of coverage. For its coverage of Super Bowl LI in Houston, the network brought a large, curved desk to Lucky's Pub. The desk could be outfitted with a floating cutout sign or wraparound band to create a variety of looks.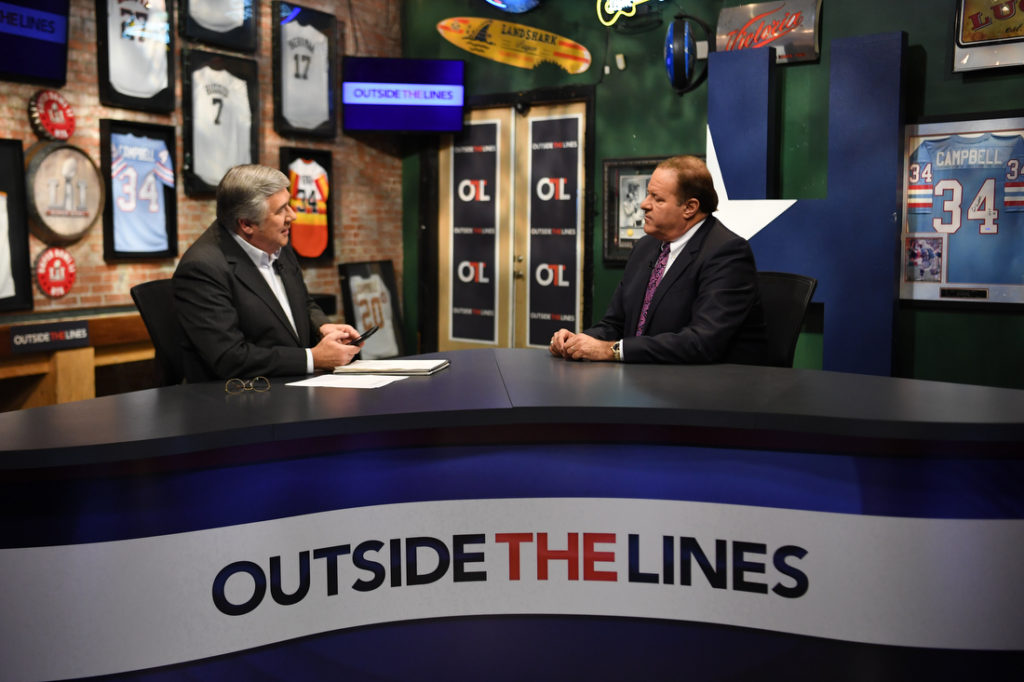 ESPN also brought along another one of its traveling desks, which features curved, fin-like support elements and a flat screen allowing for easy brand changes, an important factor since it was used for both "NFL Live" and "SportsCenter."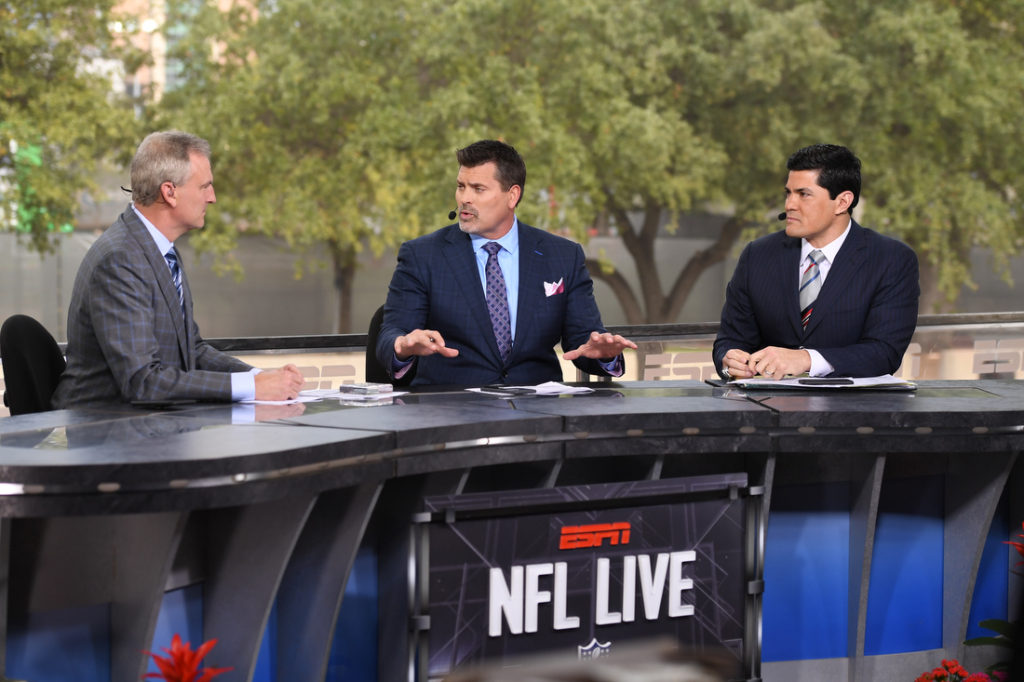 Another one of ESPN's travel desks also offers a variety of options.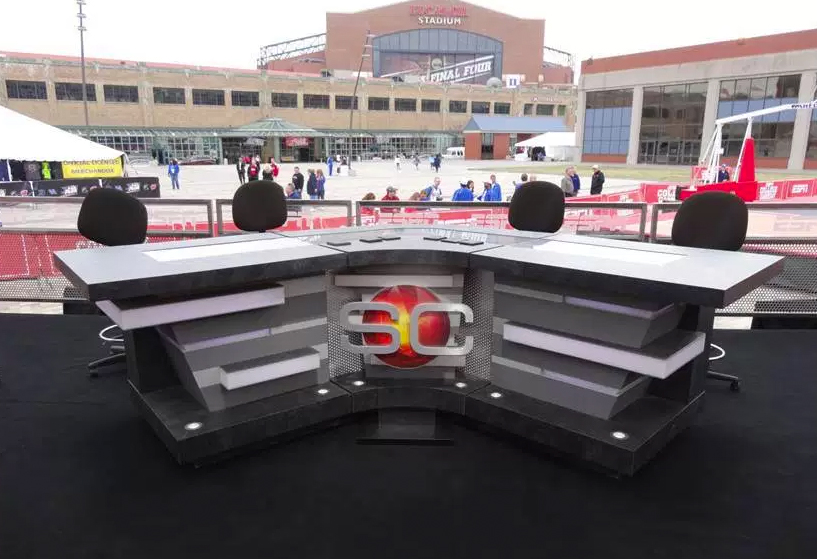 This V-shaped desk, designed by Creative Dimensions, features thick bands that can be lit up using color-changing LEDs and can be reconfigured with different dimensional logos or cutouts in the middle, which also gives the option to use a flatscreen in the branded space at the center of the V.