On the road again: 8 flexible traveling anchor desks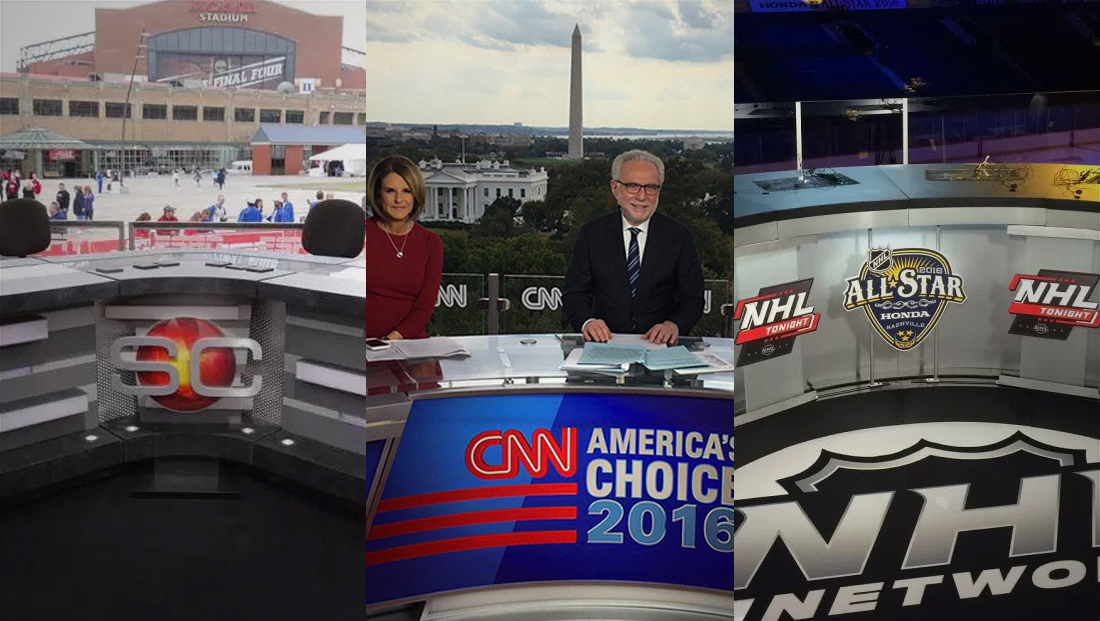 Traveling anchor desks are a unique breed — they need to be designed to be packed into trucks, planes or even boats and then shipped across the country or across the world, while still looking great and providing broadcasters with flexibility once on site.
Often this requires creating an anchor desk that can be disassembled to fit into standard shipping containers or storage facilities when not in use, so designs need to be modular or, more generally, easy to take apart and put back together.
Given the bulk of anchor desks and the associated cost of shipping them, it's often important for the desks to be flexible enough for a variety of broadcasts so that a particular network can use the same desk for multiple shows at the location.
It's also worth noting that some networks build duplicate copies of the same anchor desk since, due to logistics and shipping times, one can be in one location at one time, while others are in transit or pre-staged at a future location. Because these designs are typically identical, it's not always possible if all remote productions use the exact same desk.
Here's a look at some of the most flexible traveling anchor desks in use for sports and news.
'CBS This Morning'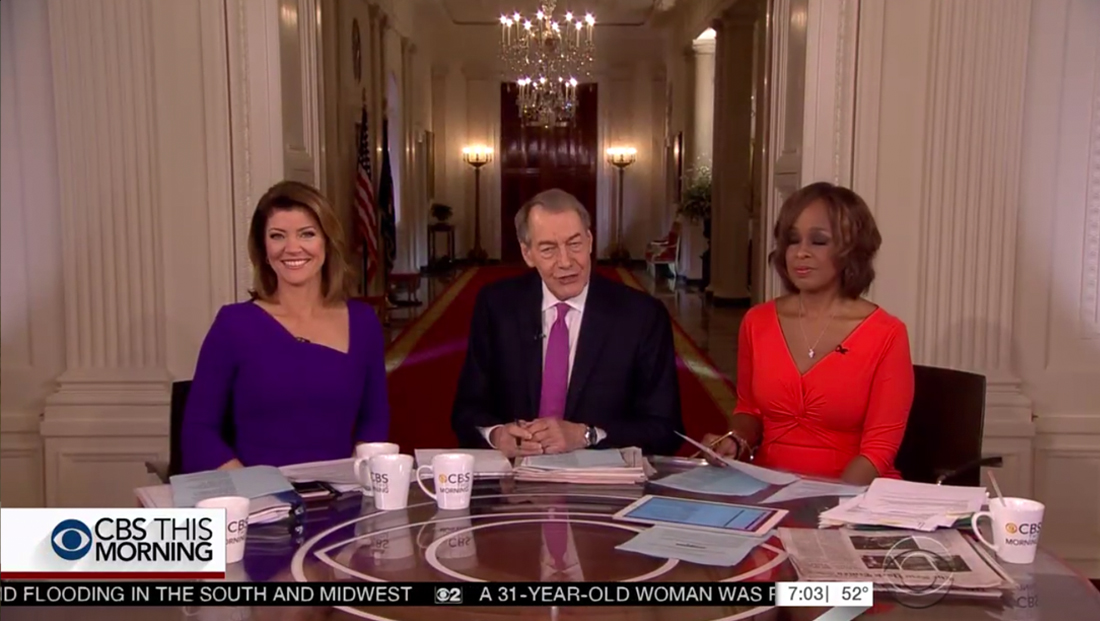 "CBS This Morning" has a circular traveling anchor desk that mimics the look and feel of the show's main set in Studio 57. Though it lacks the primary anchor desk's "wings," it has the same glass-topped CBS eye etching and matching wood tones.
The desk has seen a variety of venues — ranging from a rooftop in Philadelphia and the White House East Room.