Covering the eclipse: How the networks covered the sky's big day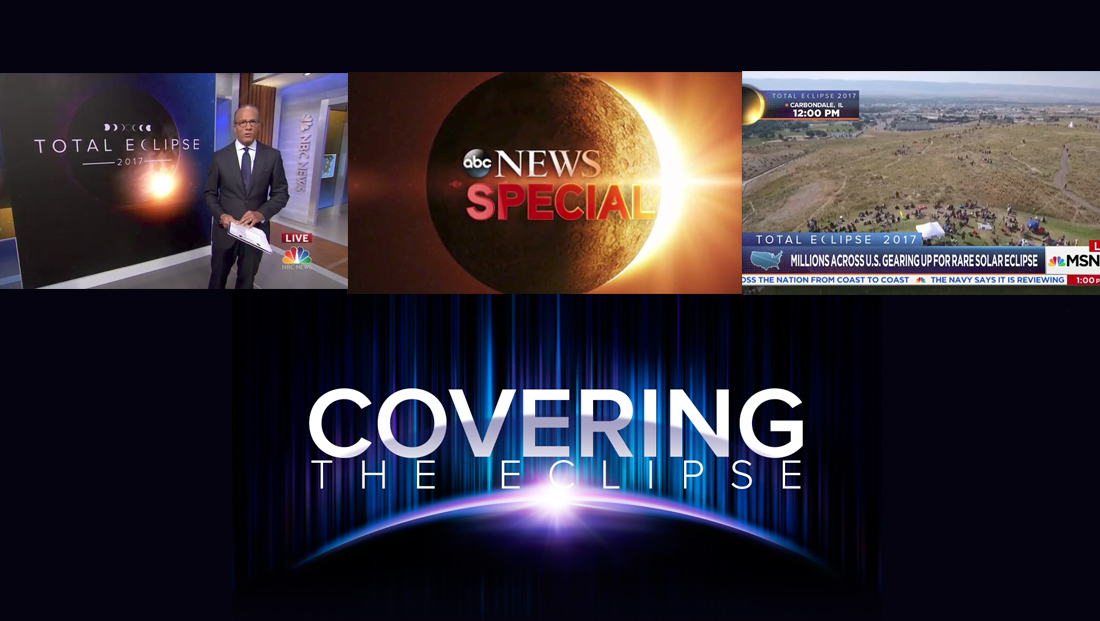 CBS News
CBS also went the historical route, using footage of Walter Cronkite reporting on the 1979 eclipse.
Anchor Anthony Mason then was shown on screen walking through an outdoor watch party before a quick variety of images were shown.
CBS News then switched to the title card before Mason came back on screen before a series of animations were shown explaining the science behind an eclipse.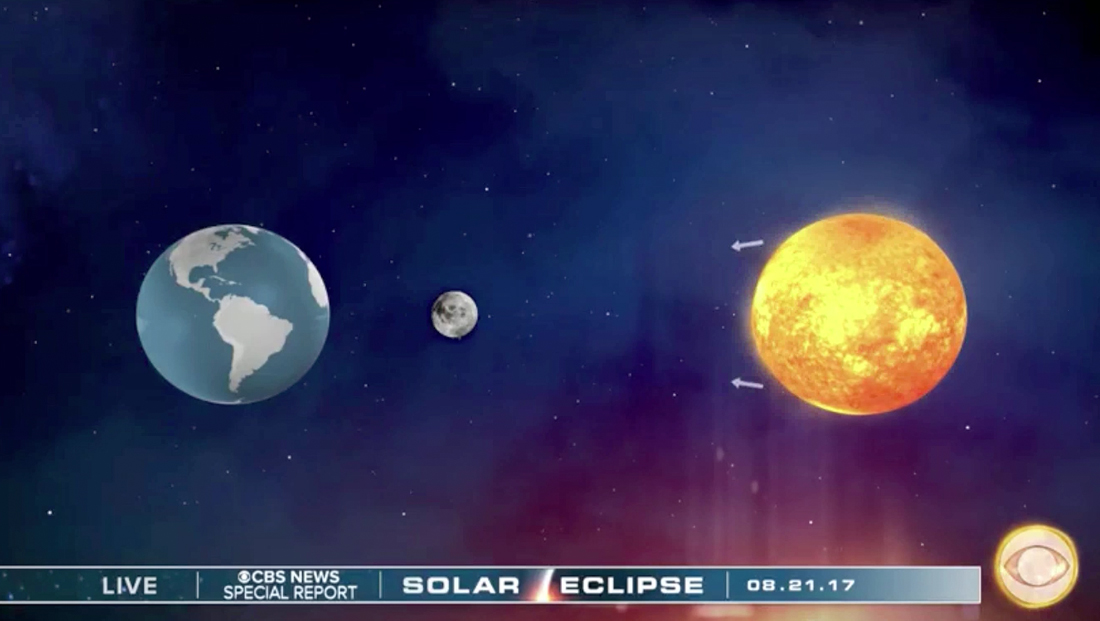 The report also included a branded bar along the bottom and a glowing ball behind the CBS bug in the lower right corner, a look that was also used at the very start of the special.