Covering the eclipse: How the networks covered the sky's big day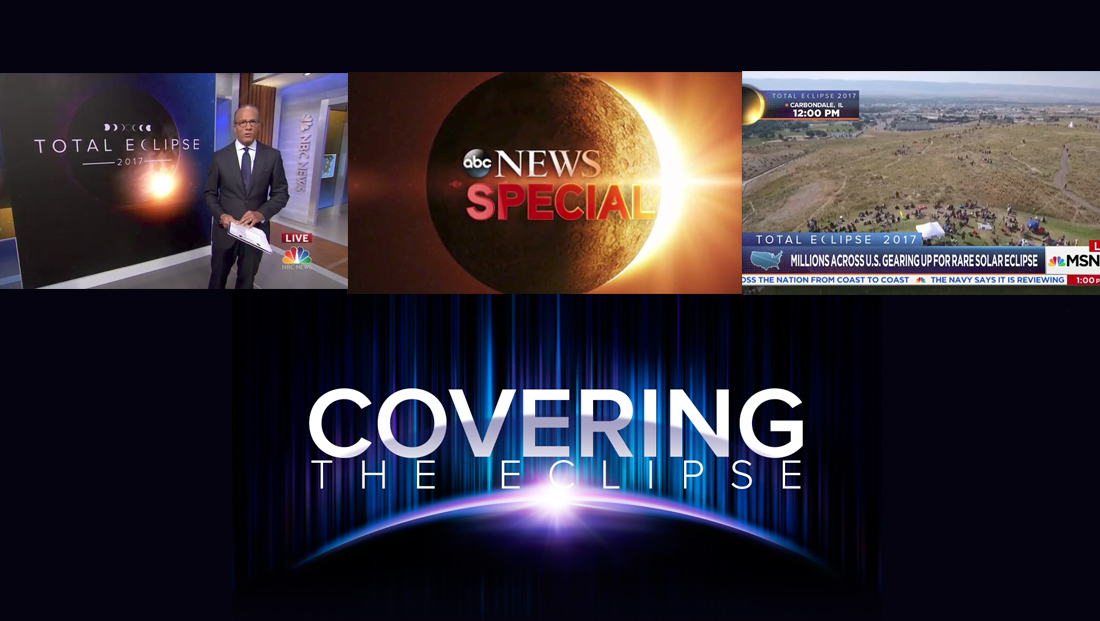 The broadcast and cable networks alike rolled out coverage of the Aug. 21, 2017 eclipse with special branding and reports Monday afternoon.
ABC News
ABC News offered up over-the-top coverage that started out with "World News Tonight" anchor David Muir starting by reading the date of the last eclipse before a pre-produced open rolled featuring a deep, echoing tone and dramatic animation of an eclipse.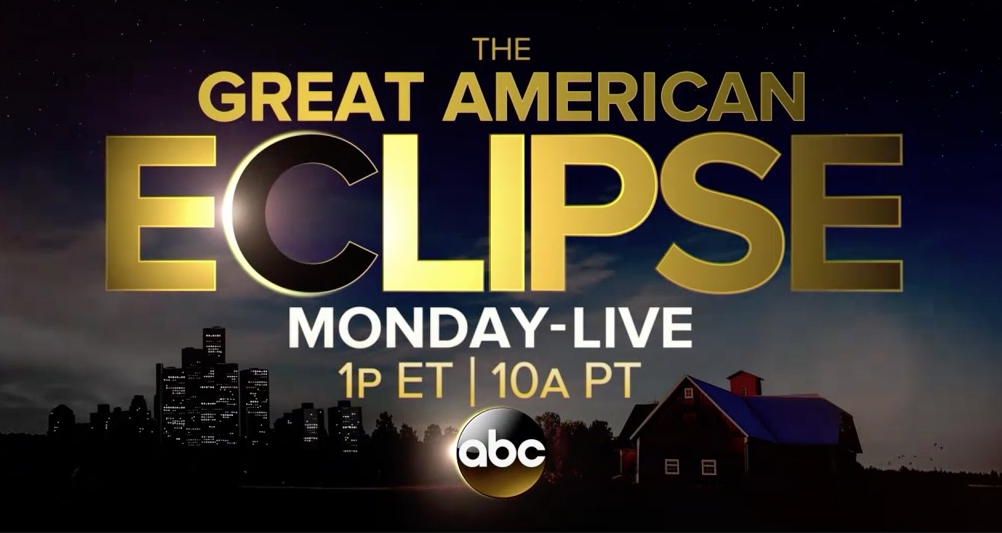 The open then transitioned to archival footage of ABC anchor Frank Reynolds (and, notably the full version of the ABC theme song) reporting on the next date of the eclipse from 1979.
Next, viewers saw a mix of footage with curved text and a shadowed arch overlay with an excitable voiceover and cuts of The Girl and the Dreamcatcher's "Glowing in the Dark."
Finally, Muir was reintroduced with "…and the sensational journey starts now, with David Muir reporting from inside the path of totality, in Charleston, South Carolina."

During its coverage, the network used a sky themed graphic with violet, yellows and pale oranges along with a "Great American Eclipse" logo bug and countdown to the next totality. A bold blue bar also ran along the bottom of the screen.