'Across America' gets A+ treatment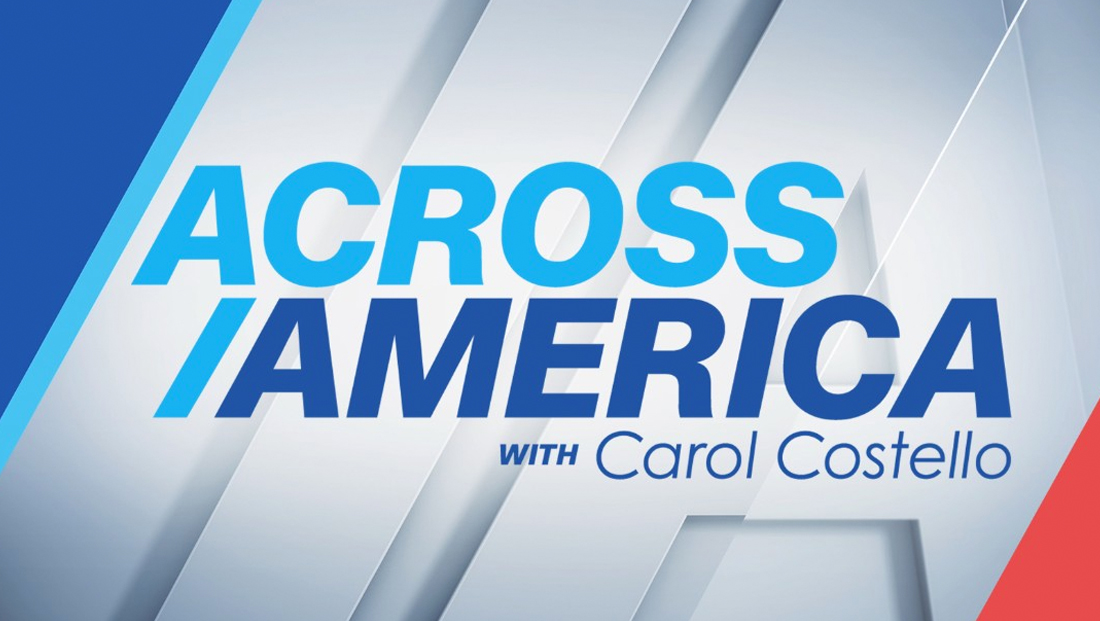 HLN's new show featuring former CNN anchor Carol Costello uses the alliterative letters in the show's name and a U.S. map to form the base of its graphic identity.
The show, entitled "Across America with Carol Costello," debuted earlier this week on HLN and originates from parent network CNN's Los Angeles studios.
When creating the look for the show, designers used bold, italicized lettering to display the show's name along with Costello's name in a lighter and wide typefeace below.
The look then borrows the slanted left "leg" of the "A" as a graphical element — namely appearing as a sort of angled "bar" that appears in backgrounds and animated wipes, as well on the left side of the second line of the logotype itself.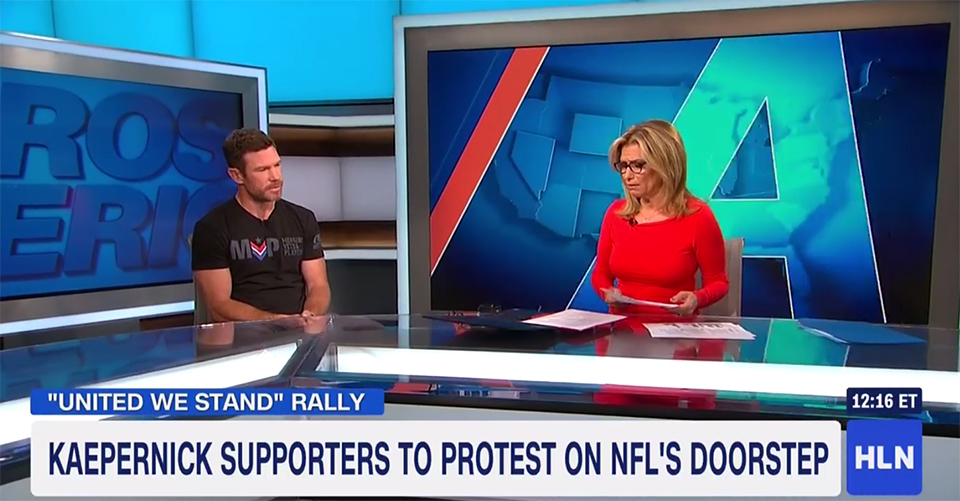 In some cases, however, the full "A" makes an appearance, such as in the show's title card or popping up every so often in the show's looping on-set video wall backgrounds.
The show makes use of the studio's large angled anchor desk, with Costello seated at the center of the longer arm with the large video wall with looping background directly behind her during much of the show.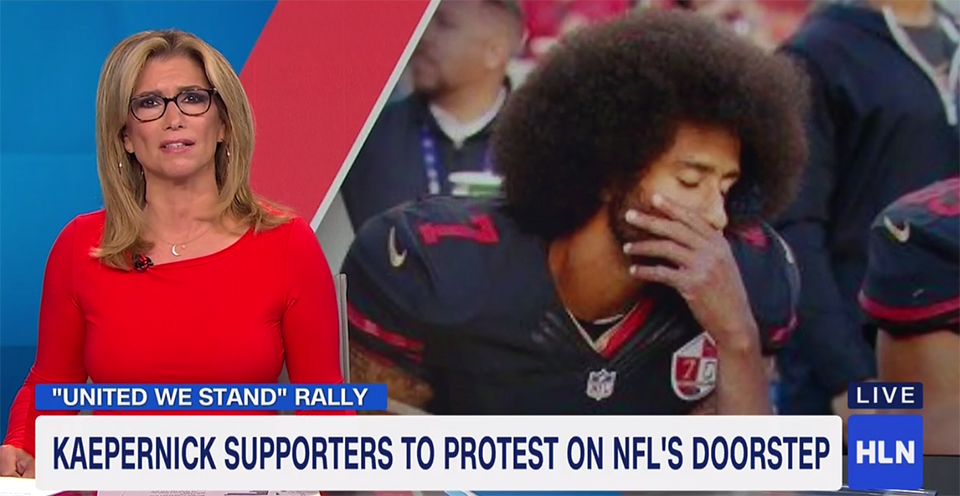 The wall is also used as an OTS-style element, when angled red, white and blue elements are tucked behind Costello and serve as a sort of "frame" for the topical imagery shown.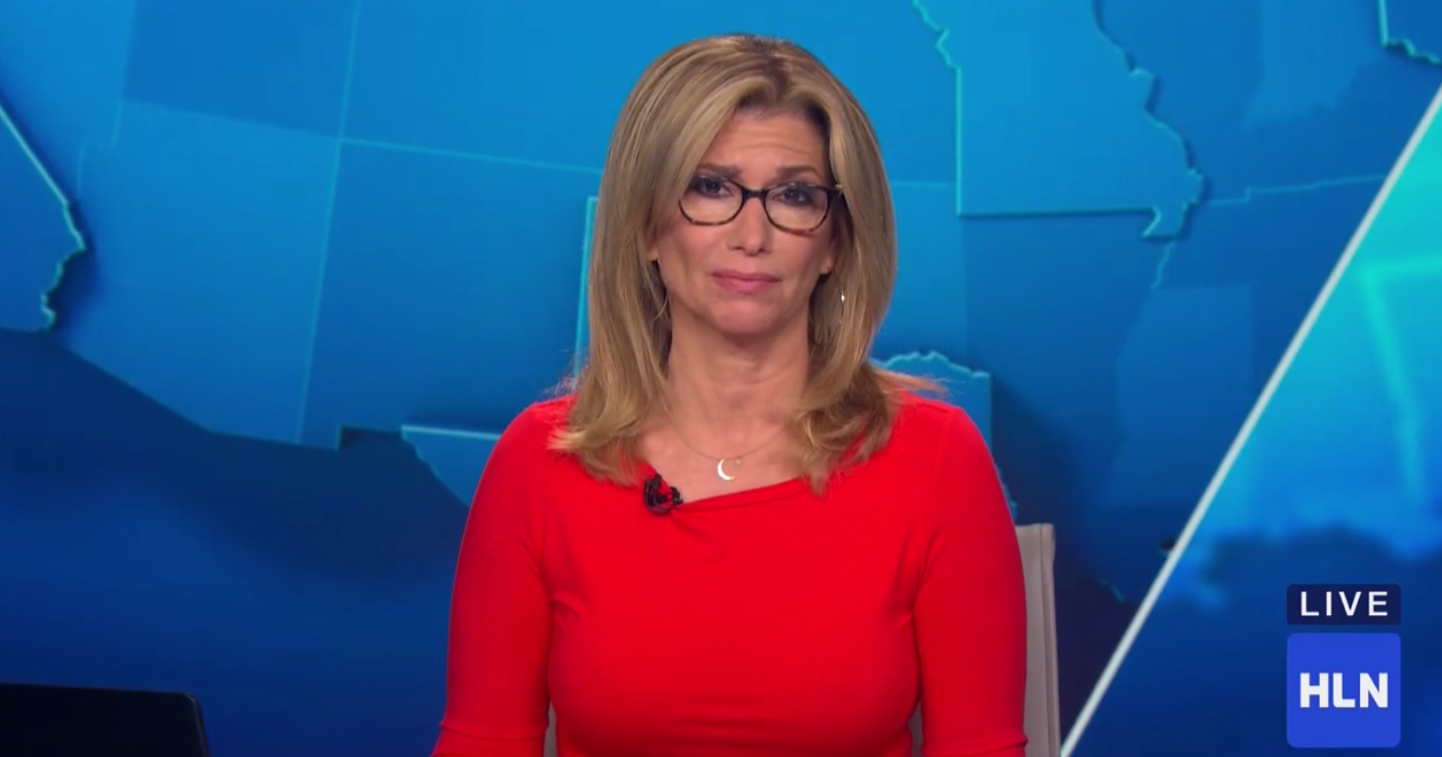 Another prominent element of the show's look is a United States map, which is combined with the angled elements.
The background changes throughout the show to emphasize different states, each of which appears to be "floating" above the rest of the states.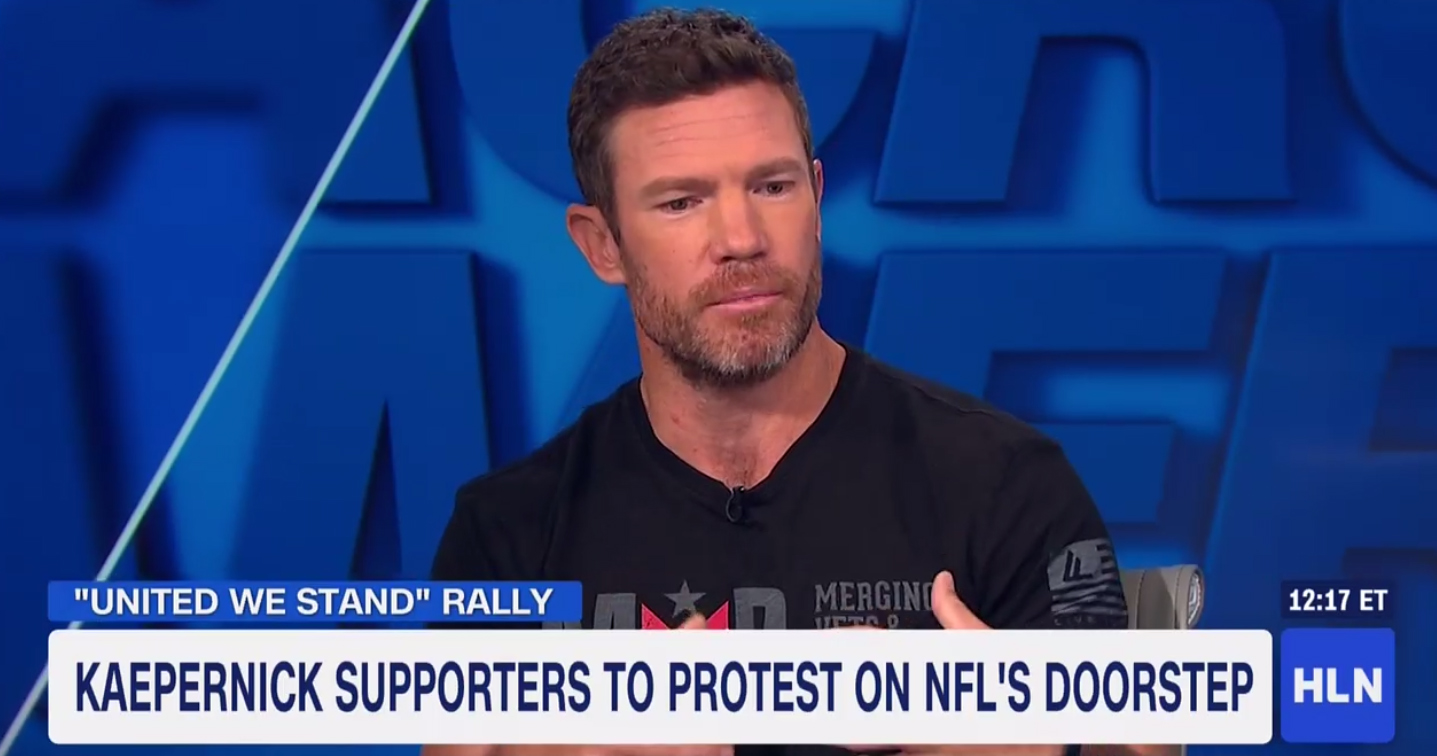 On-set guests, who sit camera right, are placed in front of a smaller video panel that features an oversized version of the show's logotype along with angled elements.