As Harvey intensifies, so does TV coverage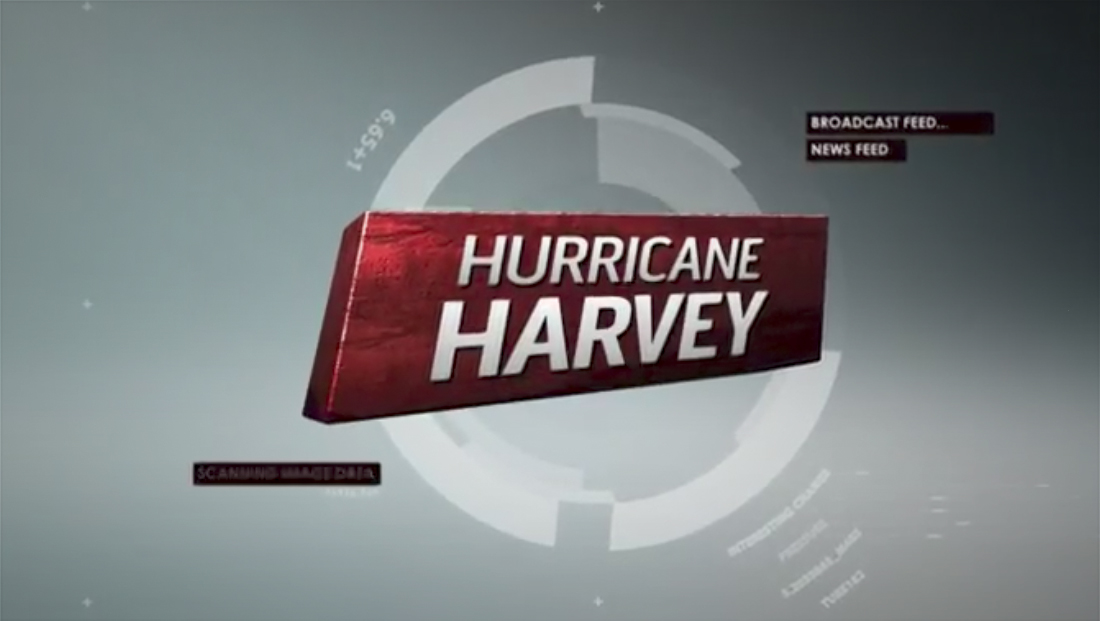 'Today Show'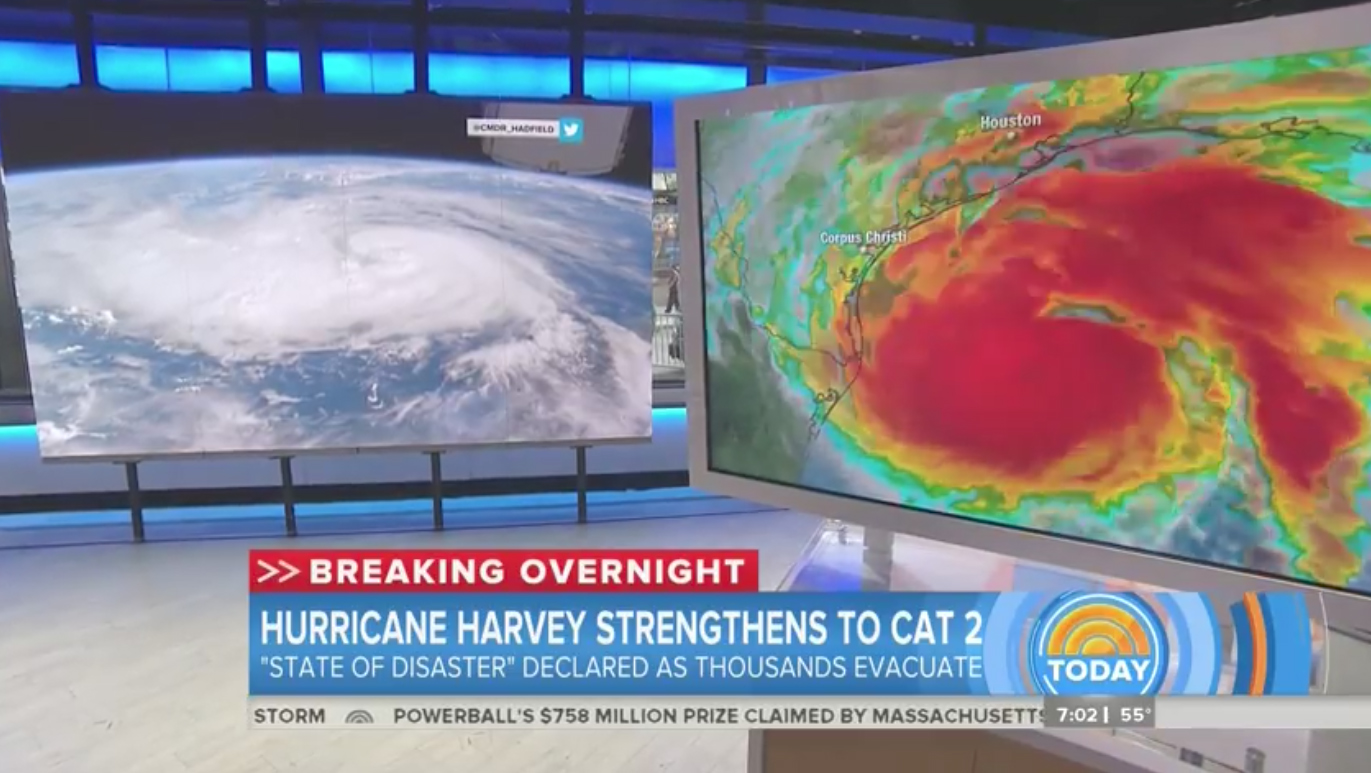 On NBC News' "Today Show," the network stuck with its normal lower thirds with the "breaking overnight" flag added.
Coverage started with imagery shown on the studio's large video before pulling out to incorporate a radar image shown on a freestanding monitor, before swinging to the left to show a trio of reporters standing by for team coverage.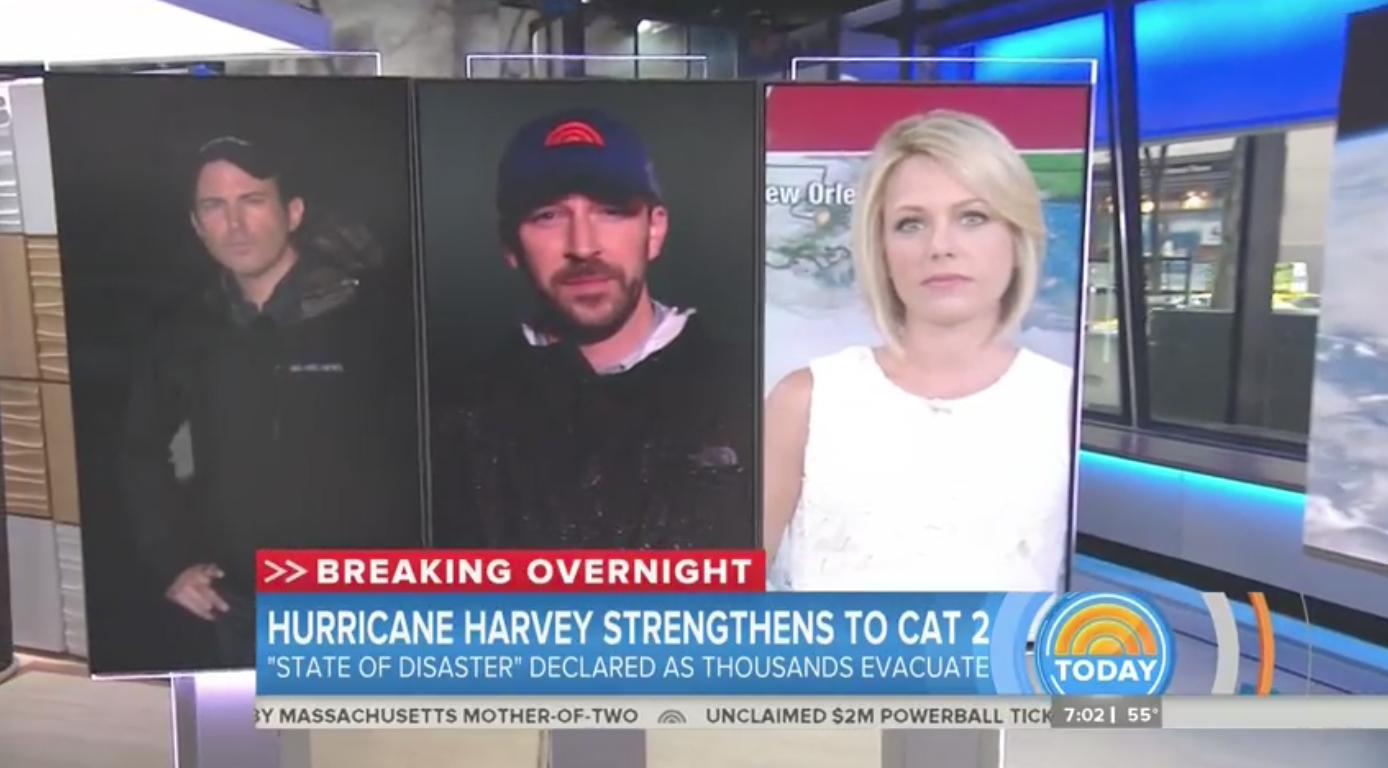 Dylan Dryer then joined anchors Matt Lauer and Savannah Guthrie in studio for a weather report, using a freestanding monitor to showcase her maps, which also included current stats on the storm. The maps also included a topical stormy logotype in the upper left in the steel-blue and red color scheme NBCUniversal properties have used for several years.