How the networks covered Harvey Sunday evening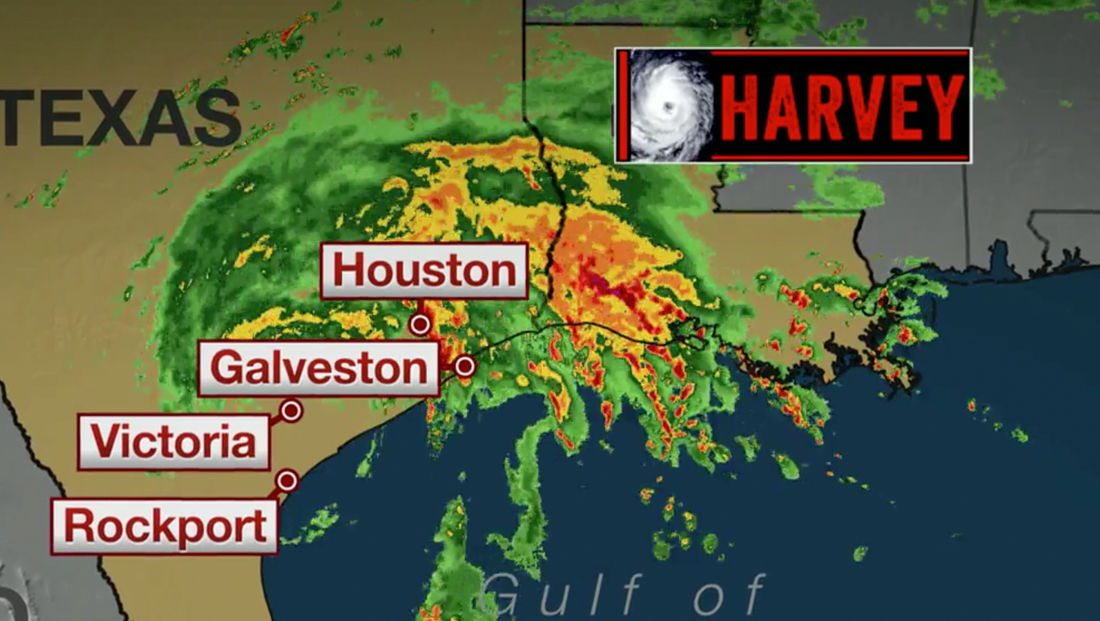 As heavy rains from Harvey flooded the city of Houston, the networks descended on the city, with all three of the major networks originated their Sunday evening newscasts from the city.
'CBS Evening News'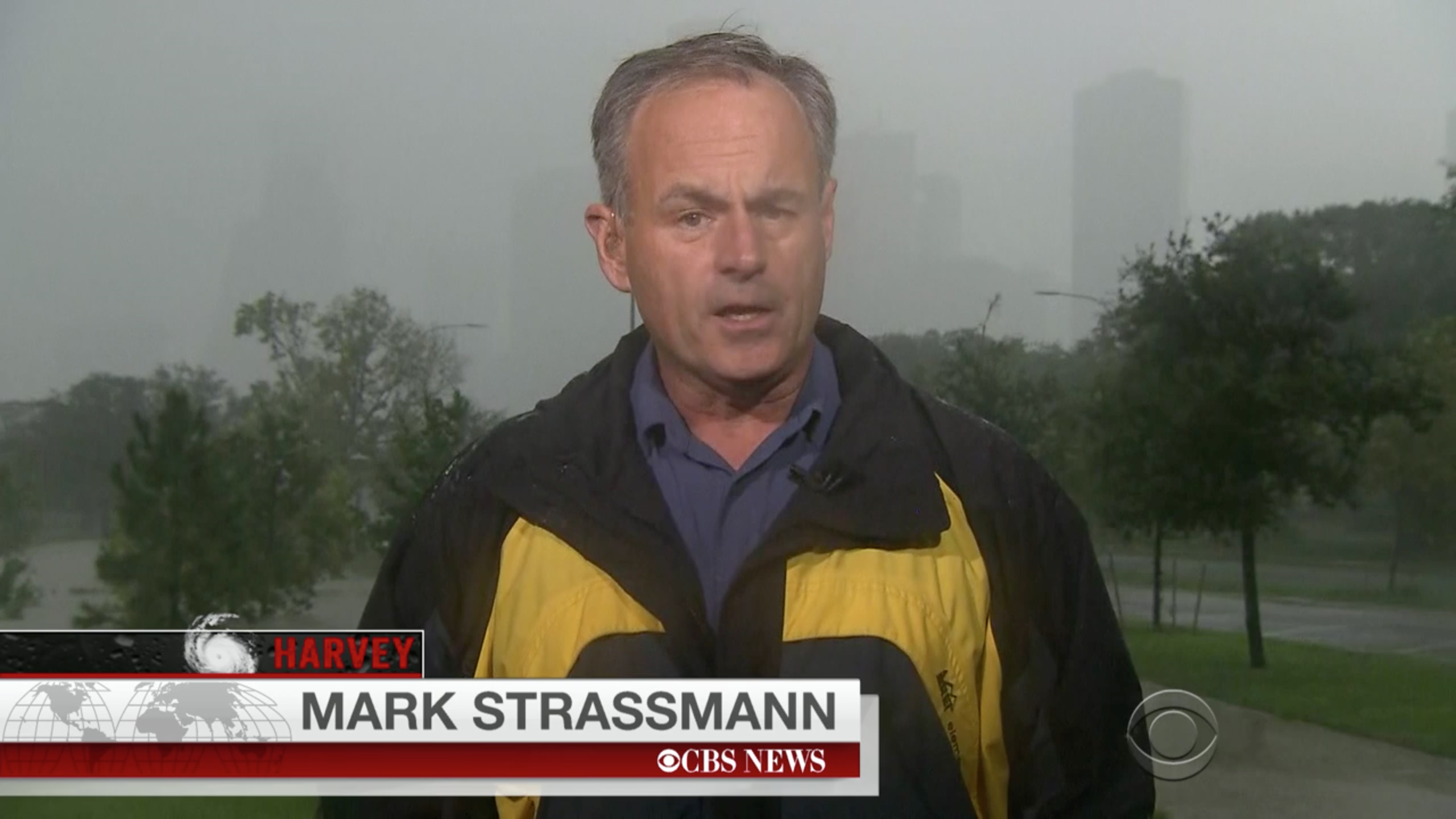 CBS's Weekend News, the title that the newscast that airs in the normal timeslot of "CBS Evening News," had correspondent Mark Strassmann reporting from Houston.
Strassmann's anchor position give viewers a gloomy view of a flood area behind him.
The network opted to supplement its normal lower third insert graphics with a tag with the word "Harvey" in a bold red textured font and an animated spiral cloud image.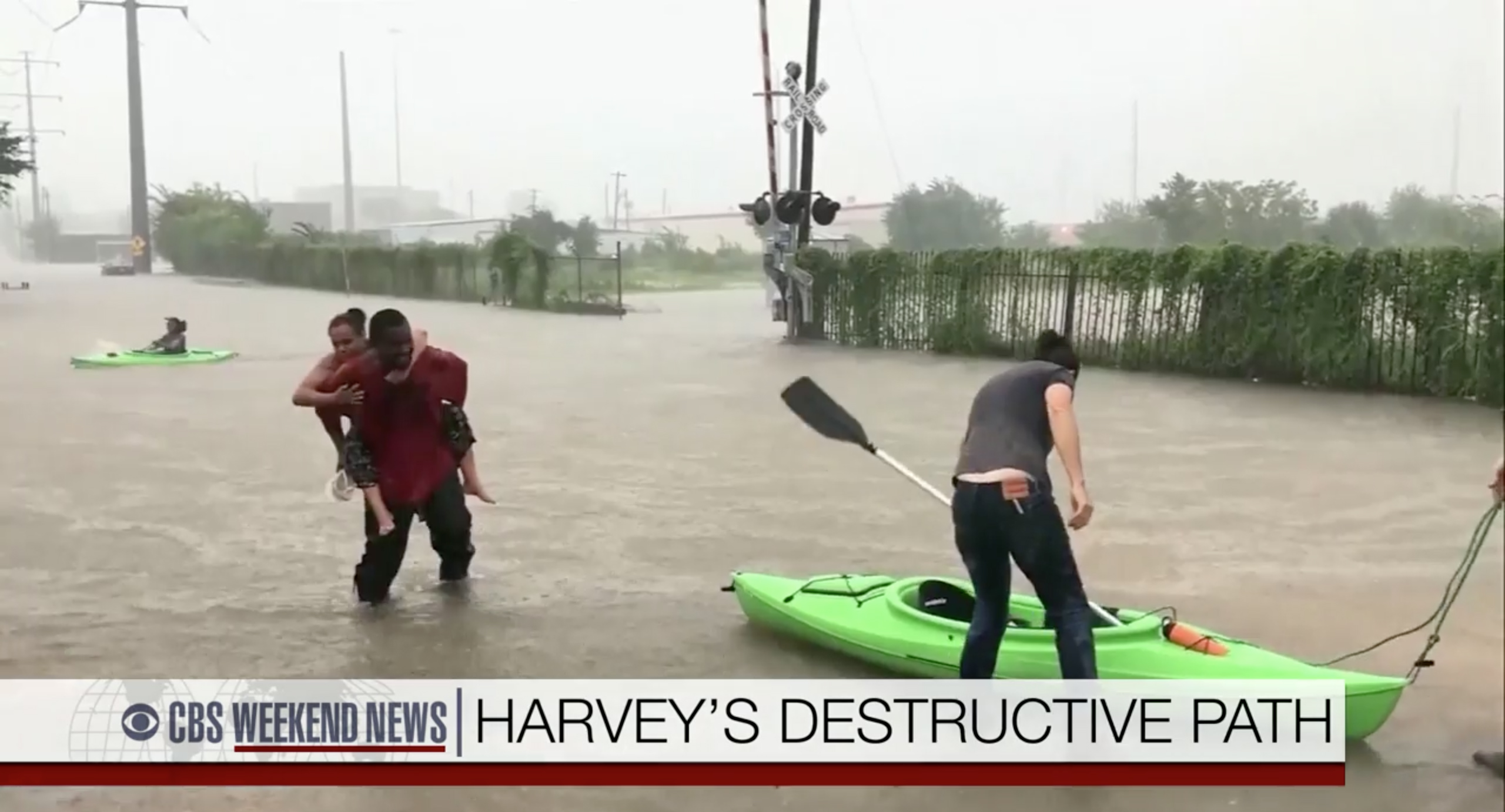 The network used its normal tease graphics at the top of the show, which was exclusively dedicated to Harvey stories.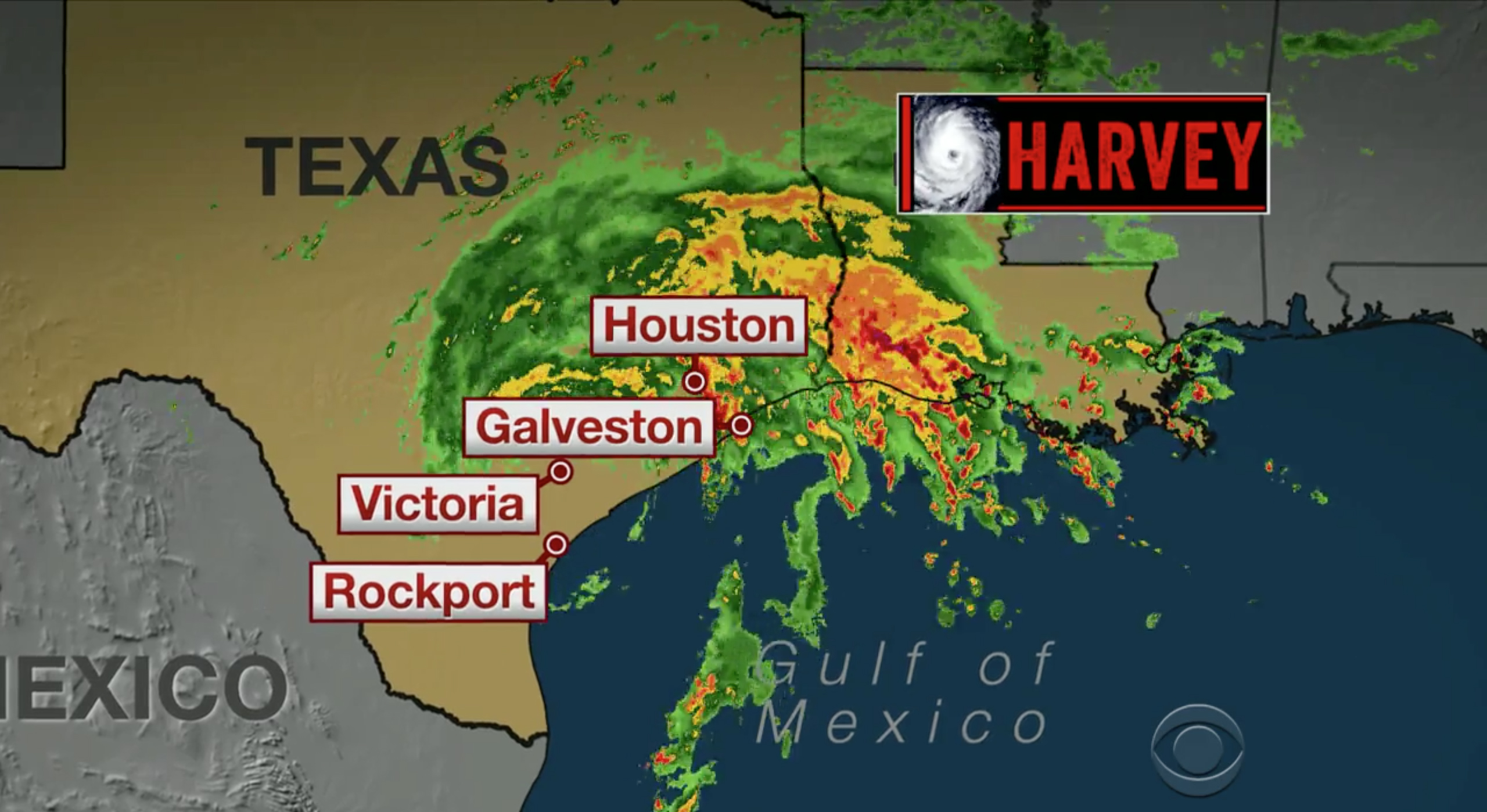 The animated Harvey satellite image was also featured in other areas of the broadcast's coverage, including on the fullscreen map design shown here.