Premiére Edition's unique graphics let imagery, color shine through

French television morning show Premiére Edition has relaunched with a new format, logo and graphics — all of which are decidedly nontraditional for broadcast graphics.
The fresh new look for the show, which airs on BFMTV, starts with a sans serif logotype using a thick, elegant font rendered in a deep violet with thin horizontal lines and several distinctive glyphs, including the lowercase "R" and "T."
The choice of font draws connections to both the fashion industry and old-fashioned newspaper headlines, while still remaining relevant for today's elegant design styles.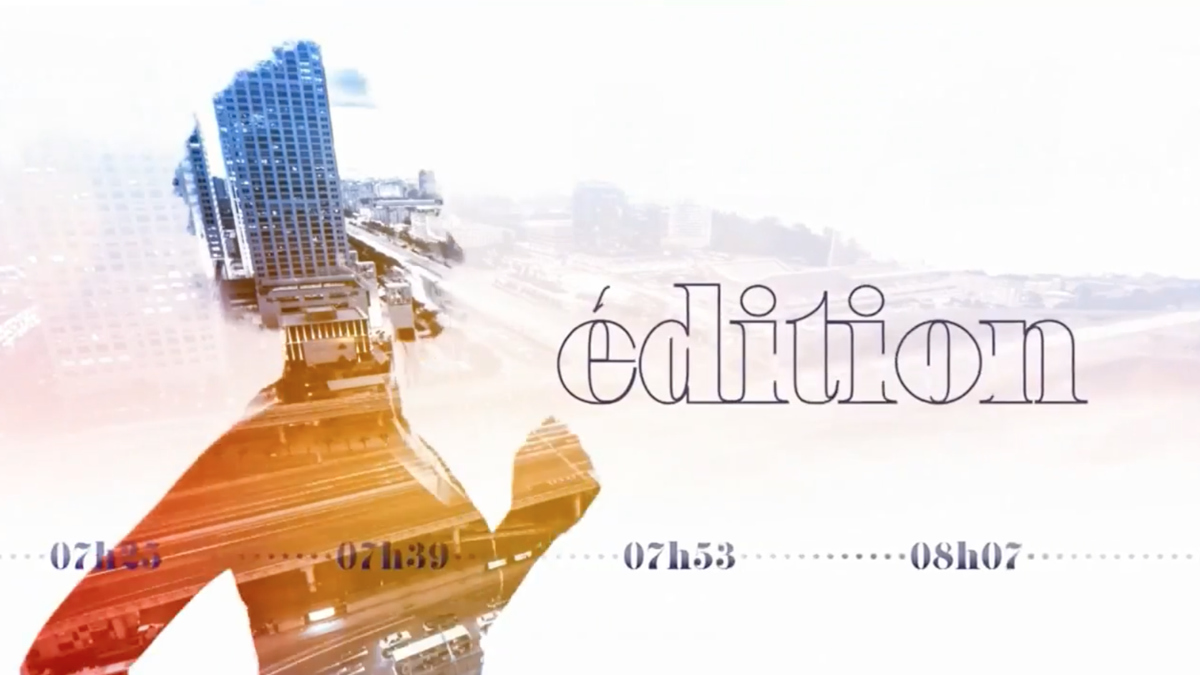 Continuing with the nontraditional look, the logotype appears throughout the show's opens and segment stingers, but as a kinetic animation of just the outline of the letters, typically with only a single word visible at a time.
The uniqueness continues with a color scheme that also incorporates a light and airy palette that blends white and pastels along with bolder colors inside silhouettes of figures, which serve as a unique way of allowing the imagery behind to show through in an unexpected twist.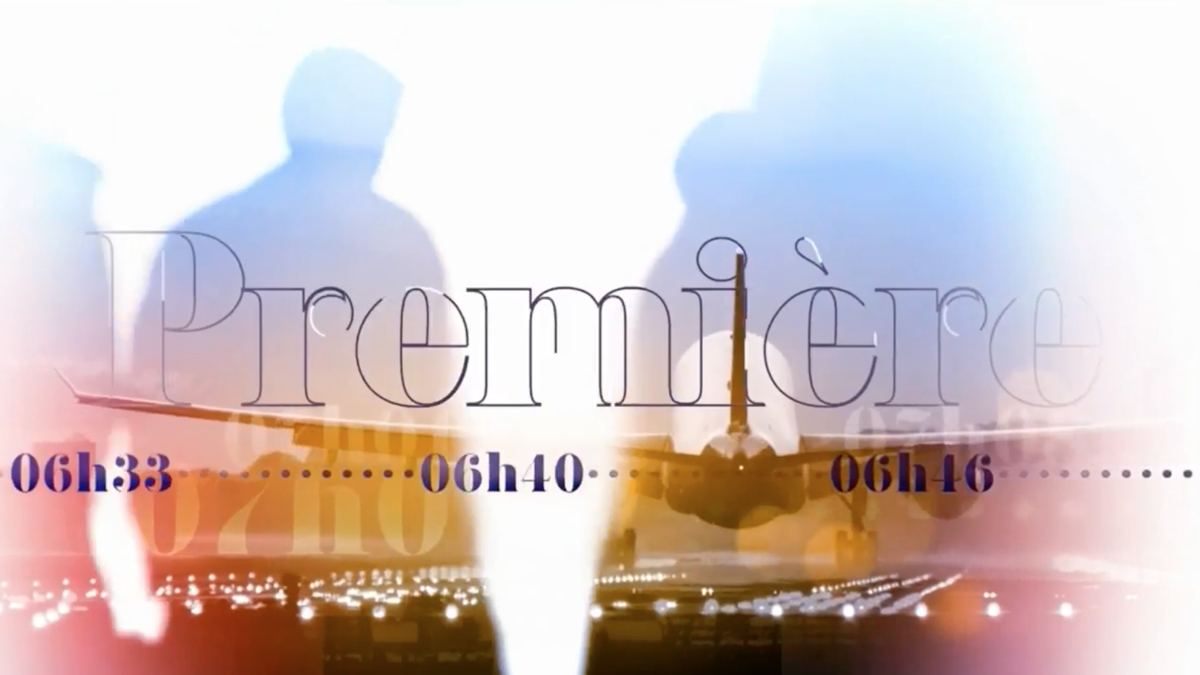 The graphics also make use of timestamps in the same elegant font as the logotype, typically connected with dots that use the violet shade as well.
While the element is similar to the microtext and other typographic timestamps seen in many of today's graphics package, the oversized look, sans serif font and lowercase letters gives the approach a unique look.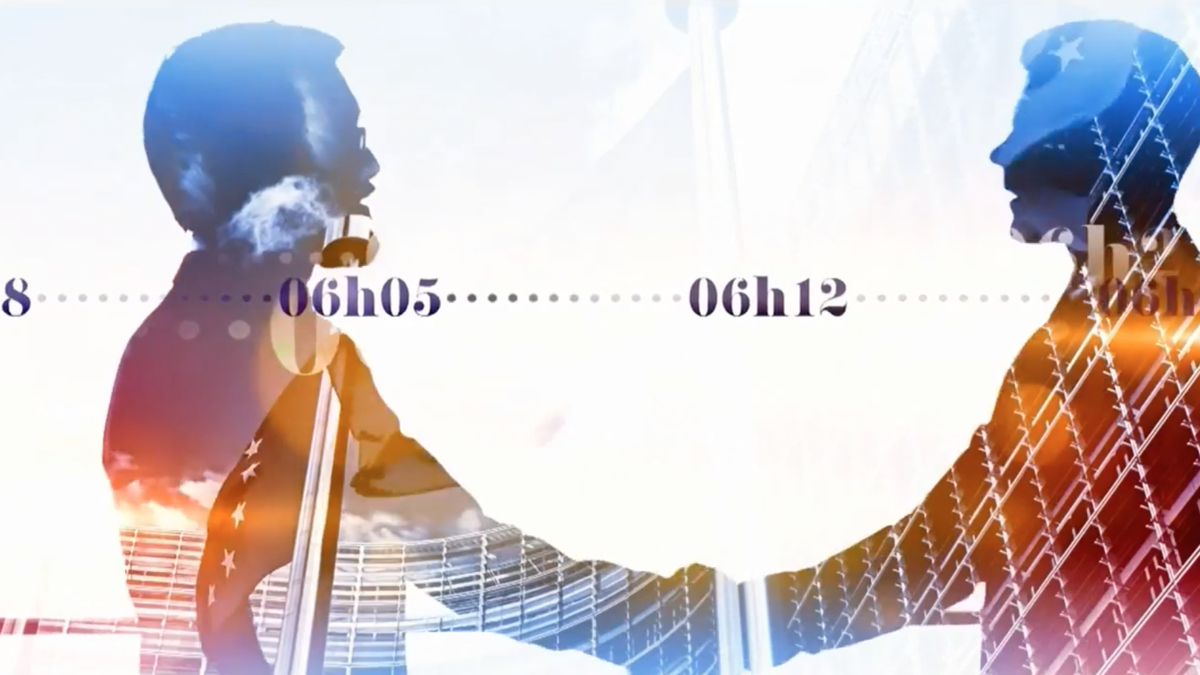 Where the graphics package's silhouettes are well detailed and move while depicting both human interaction and lifestyle themes, the colorized red, blue and gold imagery that peeks through is typically more topical and B-roll style, again depicting a mix of newsy topics and culture and feature subjects.
The new look is also carried through to the on-set video walls where much of the silhouette looks are replaced in favor of cityscape imagery.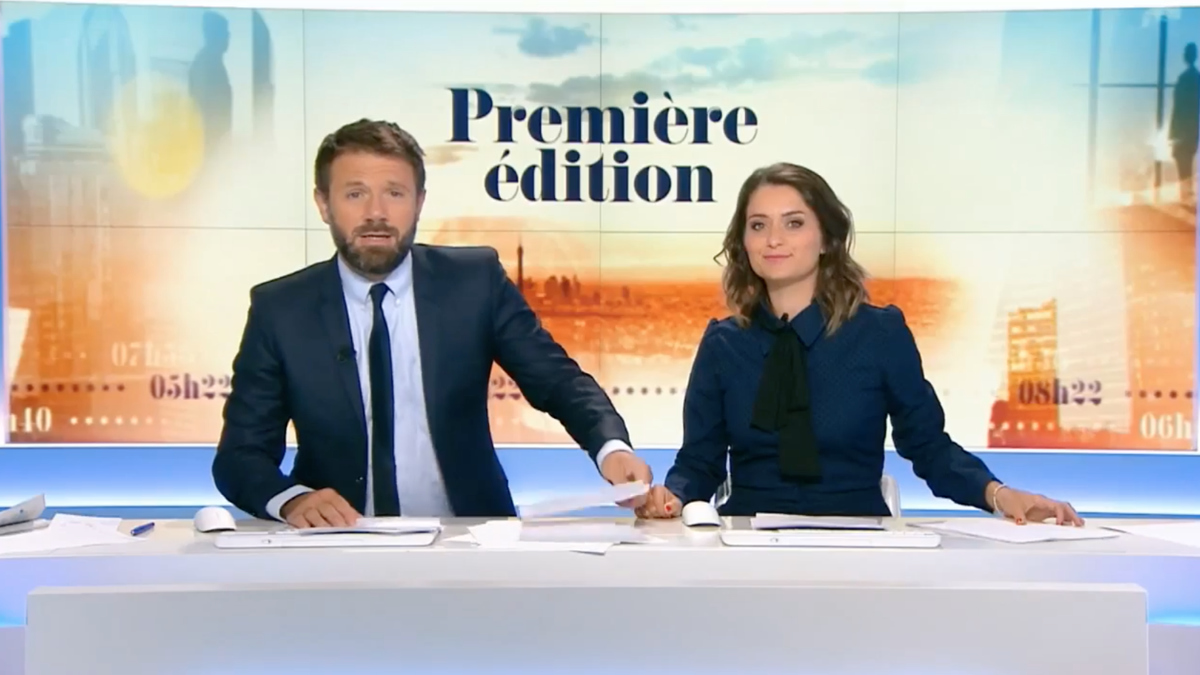 The broadcast did not update its insert graphics or lower thirds, but the bold blue and gold color scheme still works well with the new look.

The latest in design, production and engineering
Subscribe to NewscastStudio for the latest delivered straight to your inbox.