ESPN prepares for 'MNF' season with enhanced technology, graphics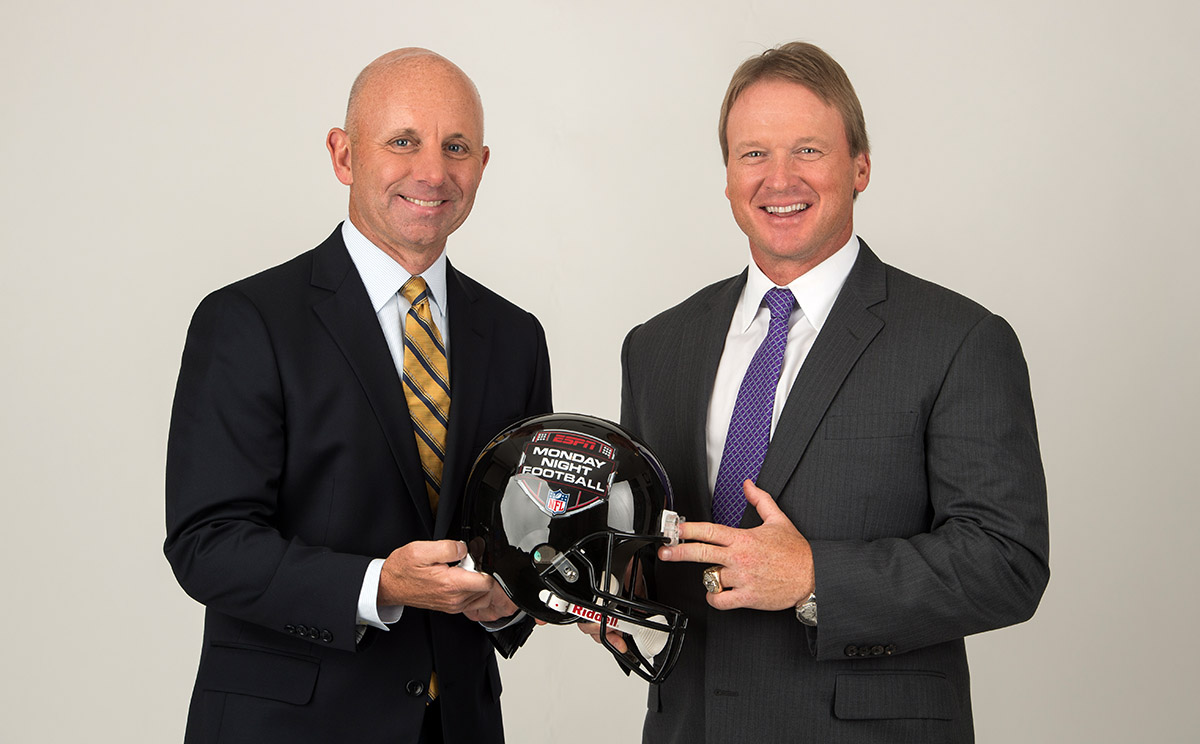 Subscribe to NewscastStudio's newsletter for the latest in broadcast design and engineering delivered to your inbox.
"Monday Night Football" returns to ESPN on September 11, marking its 48th year on television.
The season kicks off with a doubleheader featuring the New Orleans Saints vs. Minnesota Vikings and the Los Angeles Chargers vs. Denver Broncos.
Along with the return of Hank Williams Jr. and a new version of "All My Rowdy Friends Are Here on Monday Night," the broadcast will work to incorporate more technology, specifically from the chips inside the footballs and player pads.
"We've worked really hard on mining what we think is some interesting data that will lead to interesting storytelling and documentation throughout the season, many of which really hasn't been on the air thus far," said Jay Rothman, producer. "We think there's some really interesting data that we can mine throughout the season that will be of use to fans, timely and relevant, so we're excited to dig into that."
The weekly production will also include new virtual and dynamic graphics, but retain the overall look of last season, which scored a Sports Emmy Award in May for "Outstanding Post-Produced Graphic Design."
"We're always looking to add some tweaks and wrinkles here and there, so I am very proud. Our team that designs and creates our graphics and animation candidly has won the Emmy for best look over three straight years, so we're very proud of the presentation and look of MNF, and that hasn't changed," added Rothman. "We're staying the course and looking to get better and better each and every week."
Sean McDonough and Jon Gruden will lead the broadcast booth again this season with Lisa Salters on the sidelines.