Jacksonville station rolls out new look early for Irma coverage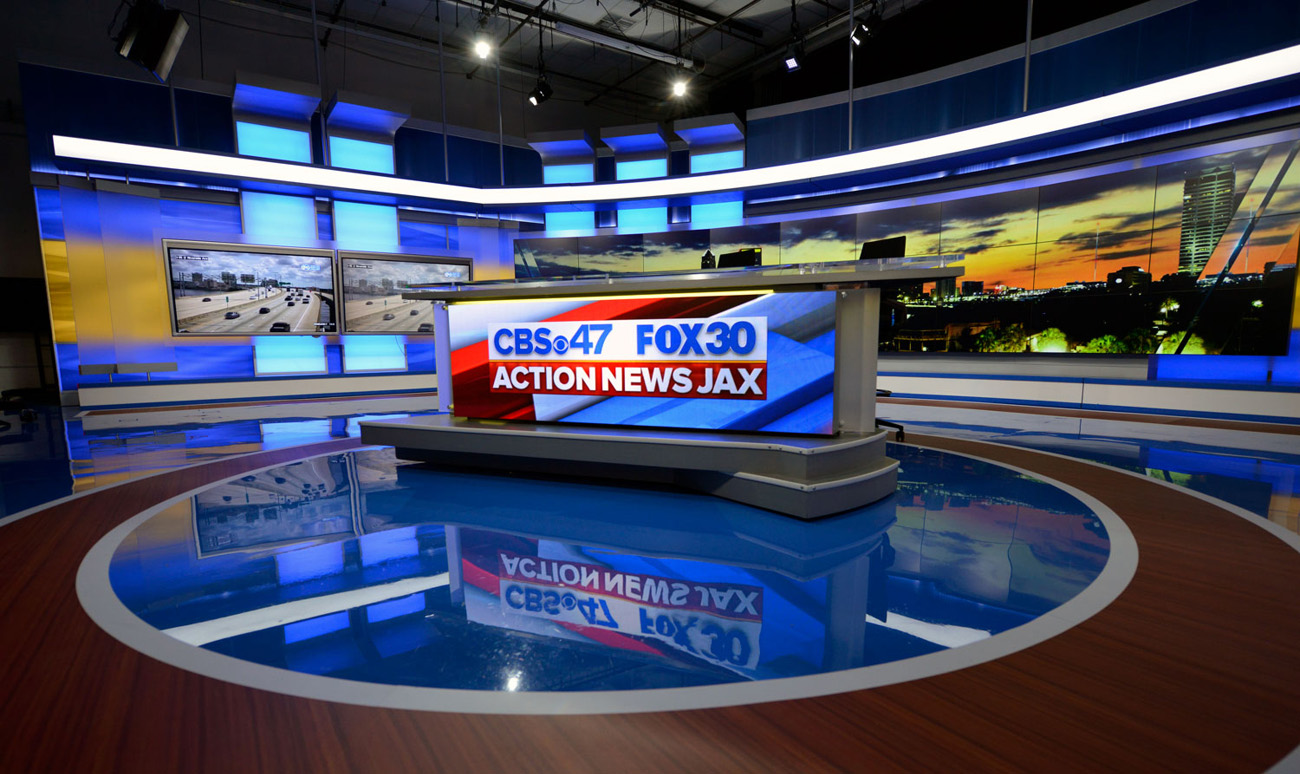 In addition to the new set, the station also switched to a new red, white and blue graphics package dominated by 3D bars.
The station has retained its existing logo, including the dual logo used for its quasi-sister station WFOX during simulcasts and its "Action News Jax" branding.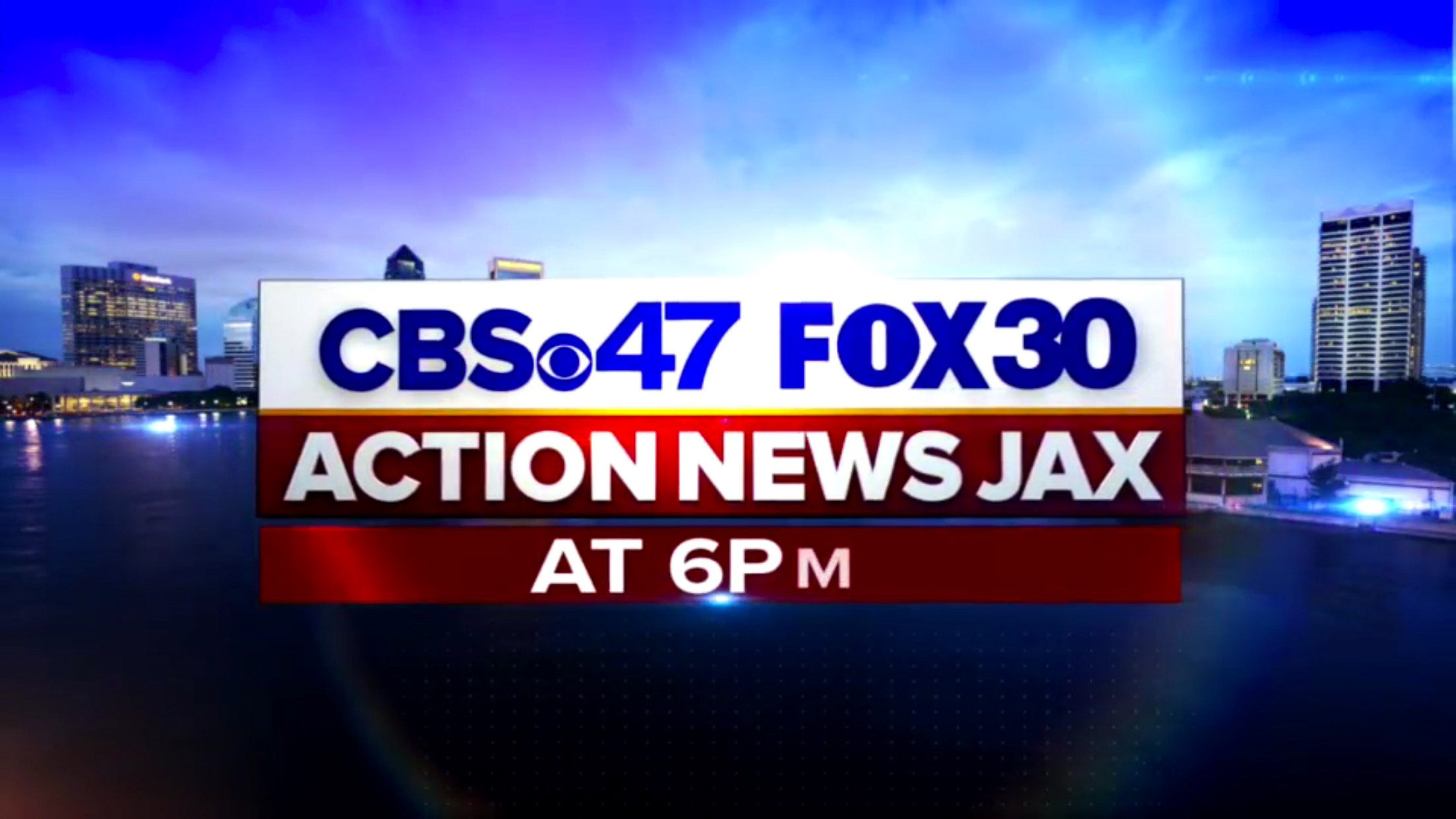 The logo itself is placed within 3D rectangles with subtle outlines, which drives the rest of the look, including animated wipes that make use of long bands of color in various thicknesses and orientations.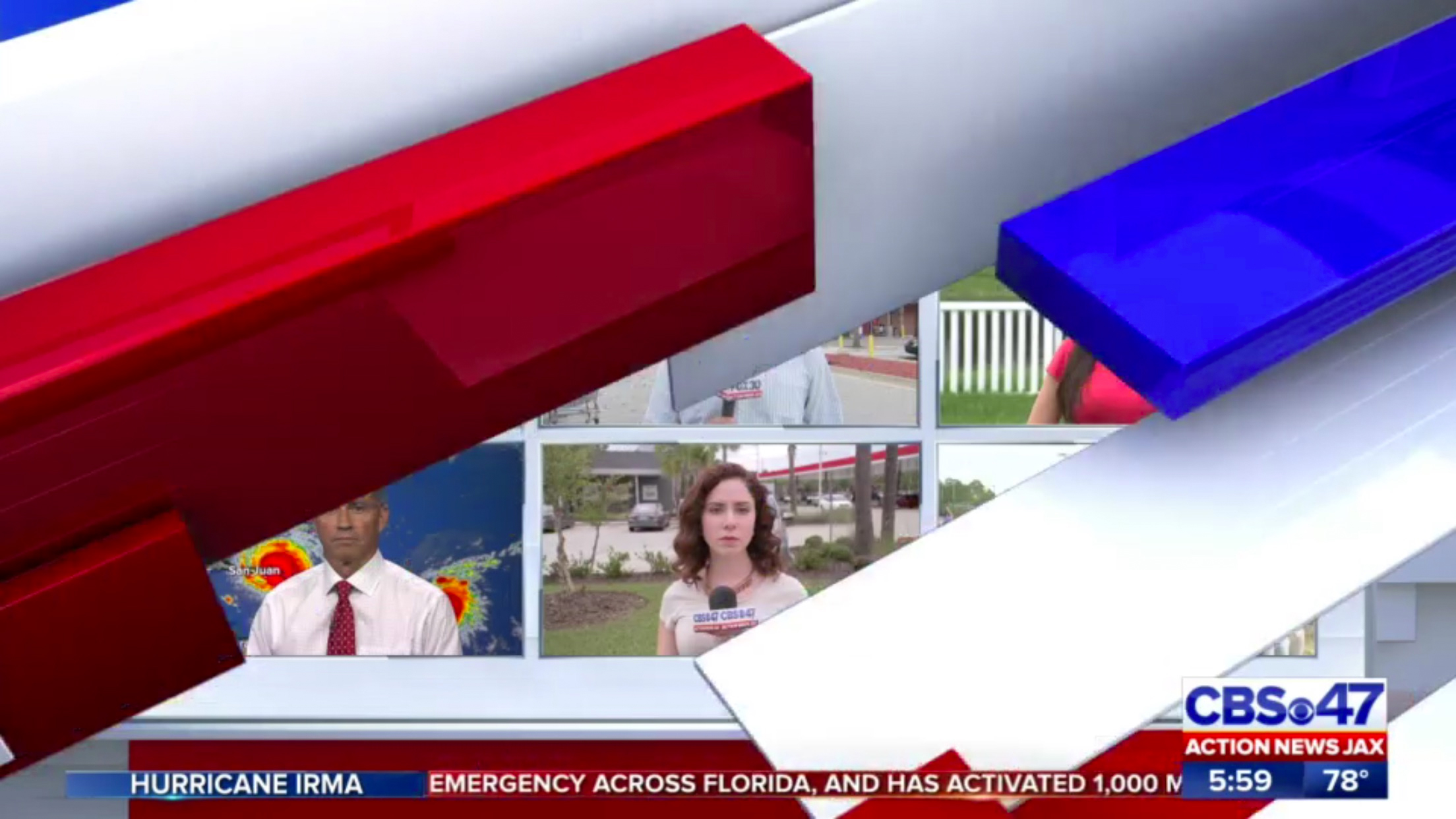 The same color scheme is carried into the new lower third insert graphics, which can also have an icon added to the left side and additional tier on top for specific stories, as shown here with the station's Irma coverage.