'Newsround' incorporates curves, splashes of color in new set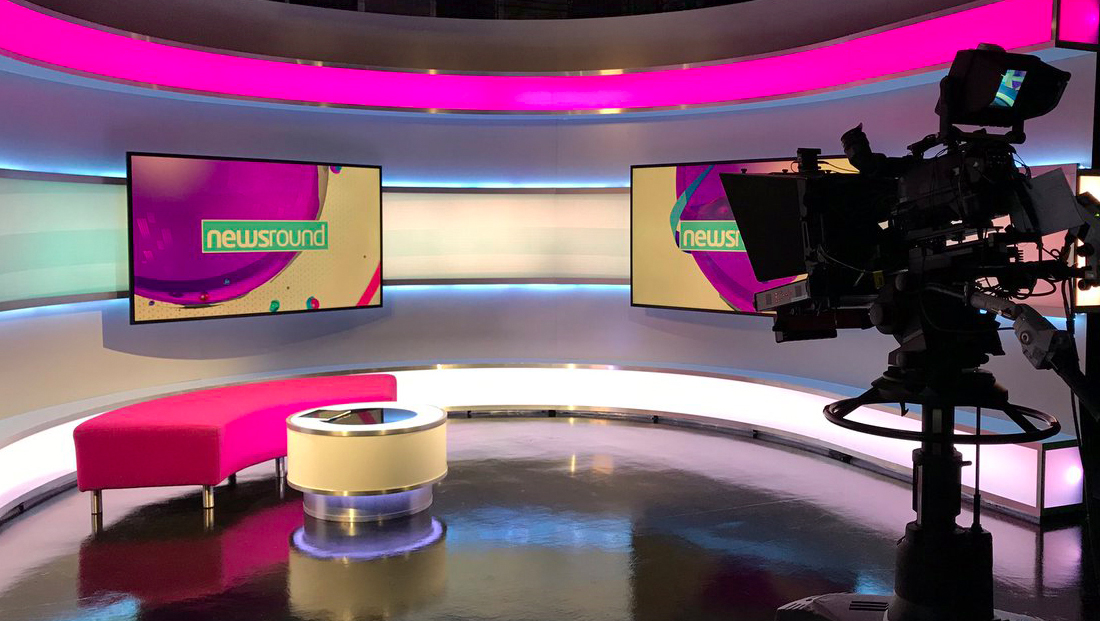 CBBC's children's news program "Newsround" has debuted a colorful new set that borrows inspiration from its name and adds pops of playfulness to the look.
The set's footprint is essentially a partial circle — though it's a bit elongated on either end, which provides a wider surface to shoot against.
The generous use of curves isn't surprising, given the show's name.
Designed by Emma Dibb, the set also includes alternating bands of internally lit bands and solid wall that help emphasize the curved shape of the set.
"Newsround" airs on the BBC's children-oriented channel known as CBBC.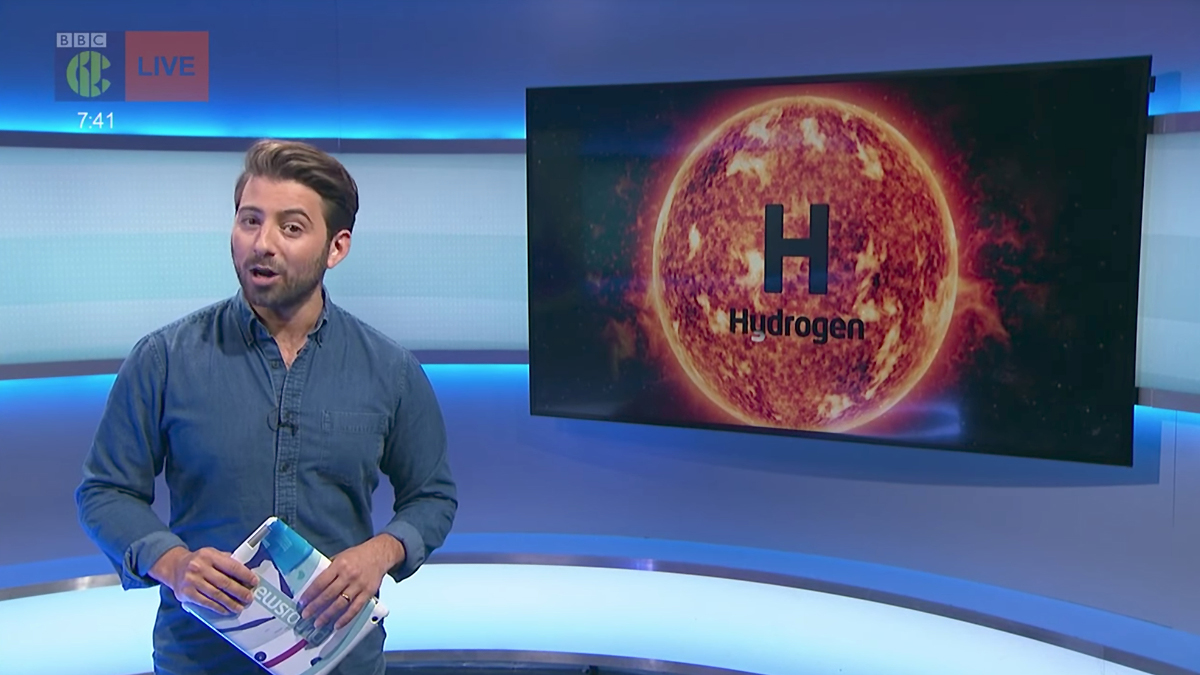 The middle band, which appears prominently on air, features integrated accent lights as well as a subtle smooth texture, while the two others serve as footer and header elements of sorts.
Prominent colors include a bright magenta along with a lighter blue shade.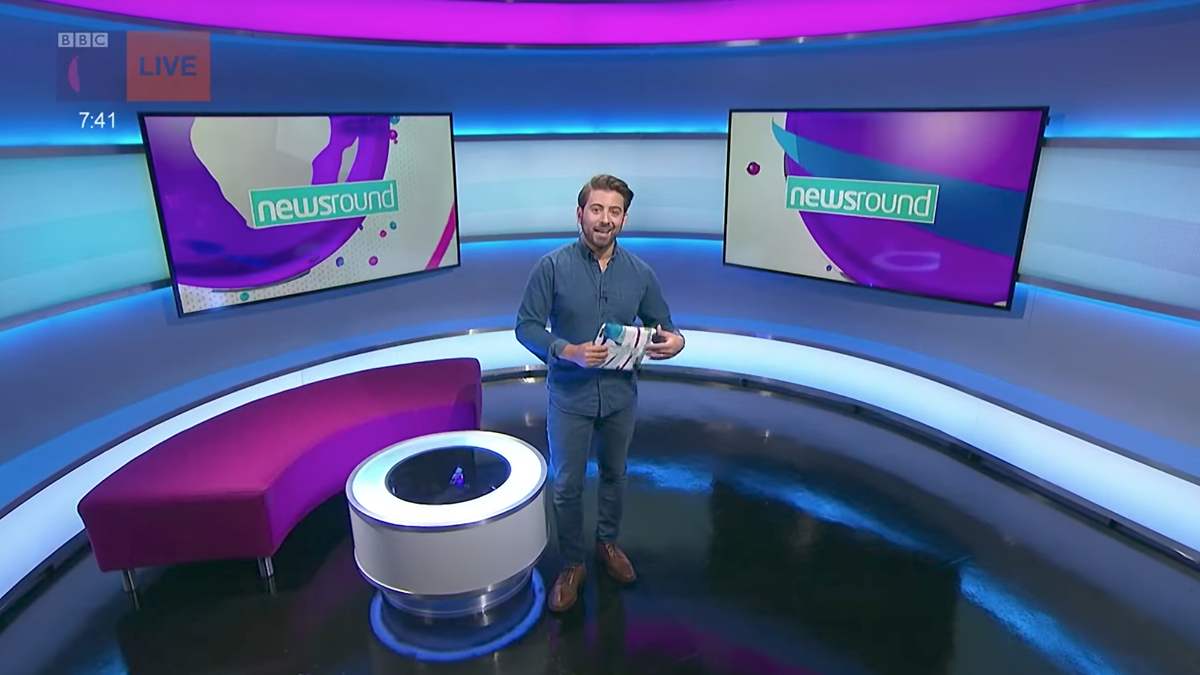 The set is stocked with two wall mounted video panels used for branding and OTS elements and also includes a curved fabric bench in magenta, as well as a small, rounded coffee-table style piece that's also internally lit.