Brainstorm launches Neuron graphics integration system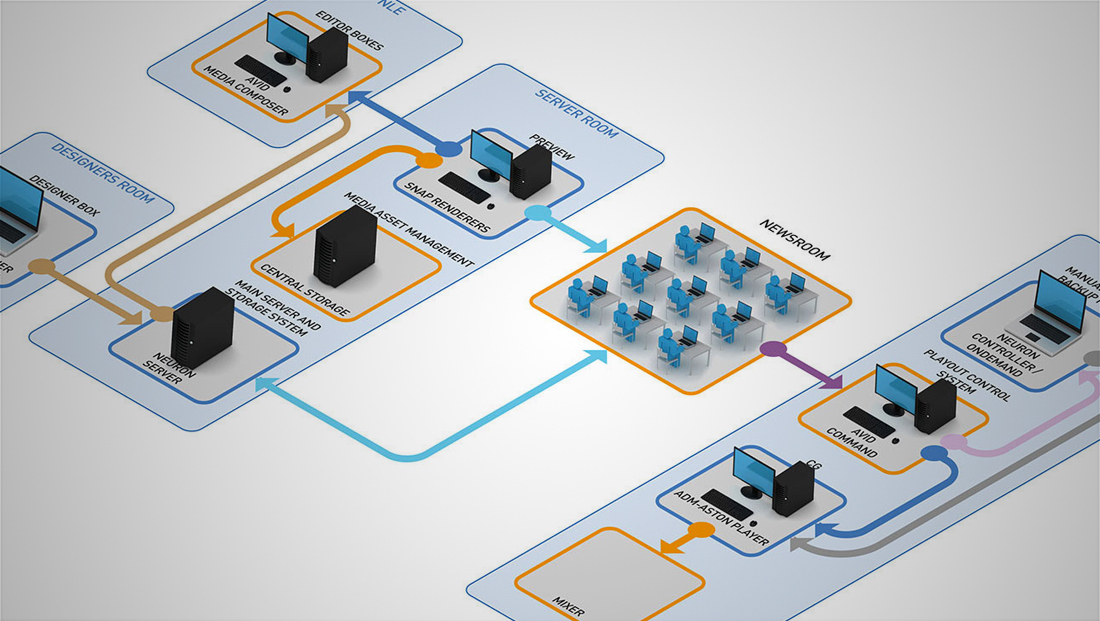 Brainstorm, a manufacturer of real-time 3D graphics and virtual set solutions, has introduced Neuron, a new integrated, MOS-compatible template-based system that allows for complex graphics integration not only in the newsroom, but also in most of the common broadcast workflows, enhancing the newsroom with the support of continuity and broadcast traffic as well.
Neuron builds on the experience gained with BrainNews, which is the company's news graphics management application, and now transcends the newsroom to become a sophisticated on-air graphics control system that enables the integration of Brainstorm's powerful realtime 3D graphics engine into the broadcast workflow without the need for continuous input from designers.
Broadcast graphics workflows can be complicated with content coming from many sources.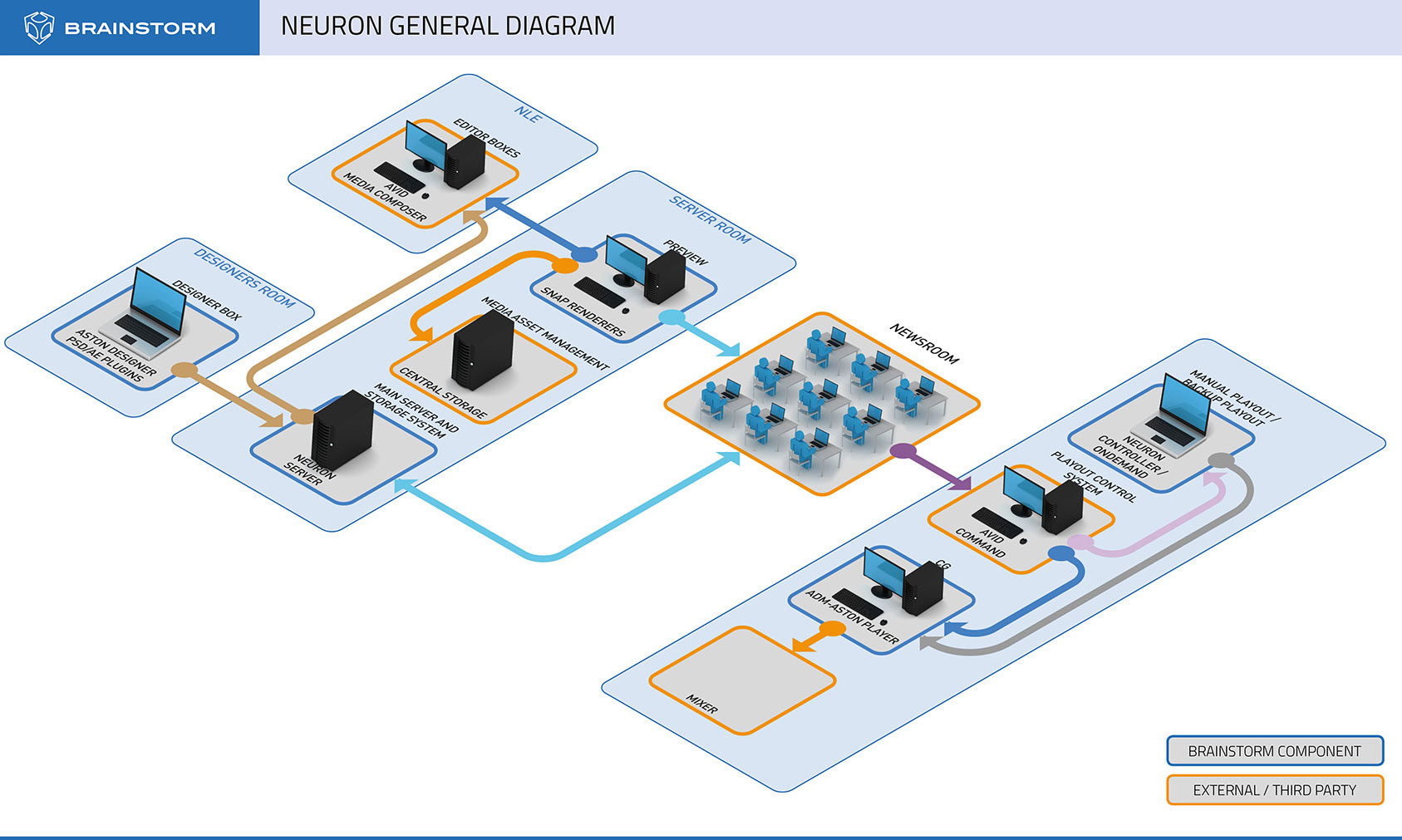 Neuron integrates and simplifies the process, supporting the playout of graphic and templates created in Brainstorm products such as eStudio or Aston, or in industry-standard tools such as Photoshop, After Effects, 3D Max and many other. So, once a series of templates is created, they can be added or imported into the system and modified at any time. Users working at their own desktops, individually yet in a collaborative manner, can log on to the system to access templates and update them for subsequent addition to a schedule.
Neuron supports Brainstorm's SmartTemplates for easier data input and graphic updating, and also provide sophisticated replacement and transition effects and enable simple graphics to be combined to create more complex ones. Data can be automatically retrieved and then modified from external data sources such as databases, spreadsheets and similar applications, or even RSS feeds, with such automation speeding the process and reducing the margin for error.
Neuron comprises different modules and plugins to allow the integration in any broadcast workflow, no matter how complex.
The most relevant are Neuron Controller, which allows the preview, playout, editing of graphics, Neuron Content, which helps facilitate the populating of the editable parts of the template, Neuron Client, a component that permits the selection of templates that can then be customized and Neuron SnapServer, a render system to provide previews as well as full resolution graphics, images or movies.
Being MOS-compatible, Neuron seamlessly integrates with newsroom systems such as iNews, ENPS, OpenMedia, Octopus and VSNNews to mention just a few. It is a scalable solution, with any number of users and outputs depending on the requirements of the channel.
MOS compatibility then allows the seamless integration of graphics into the rest of the newsroom and traffic environment.
The system is based on networked PCs and can be scaled up, adding users and outputs according to customer requirements.