German sports network creates 'fan curve' with dynamic, in-the-round layout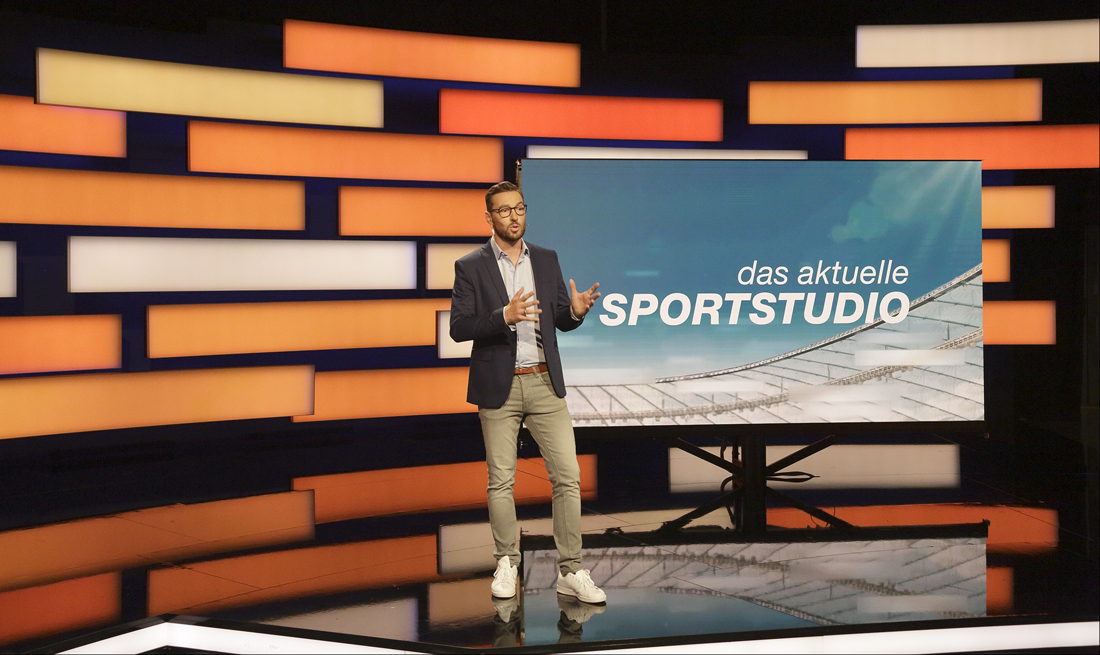 German sports network ZDFsport, owned by the public broadcaster Zweites Deutsches Fernsehen, has created a dynamic arena-style venue that captures the energy, motion and fan excitement of sports.
Designed by Atelier Markgraph, the studio is used for three programs, "Das Aktuelle Sportstudio," "ZDF SportReportage" and "ZDF SportExtra," and is stocked with specially developed low-resolution LED bands designed to mimic the scarves German fans wave in the stands during games.
Atelier Markgraph, who designed the studio, refers to the loosely stacked arrangement of the LED bands as a "swarm." The in-the-round layout is wrapped by said swarm, which can change color at the flick of a switch, allowing for unique looks for different shows — whether it be a blend of solid colors or video imagery.
The new studio also incorporates multiple free standing and suspended video walls, channeling the look of the large scoreboards and digital signage found in stadiums and arenas.
Combined, all of the video surfaces give the network the ability to use the studio space for a wide variety of sports coverage — ranging from tennis to European football.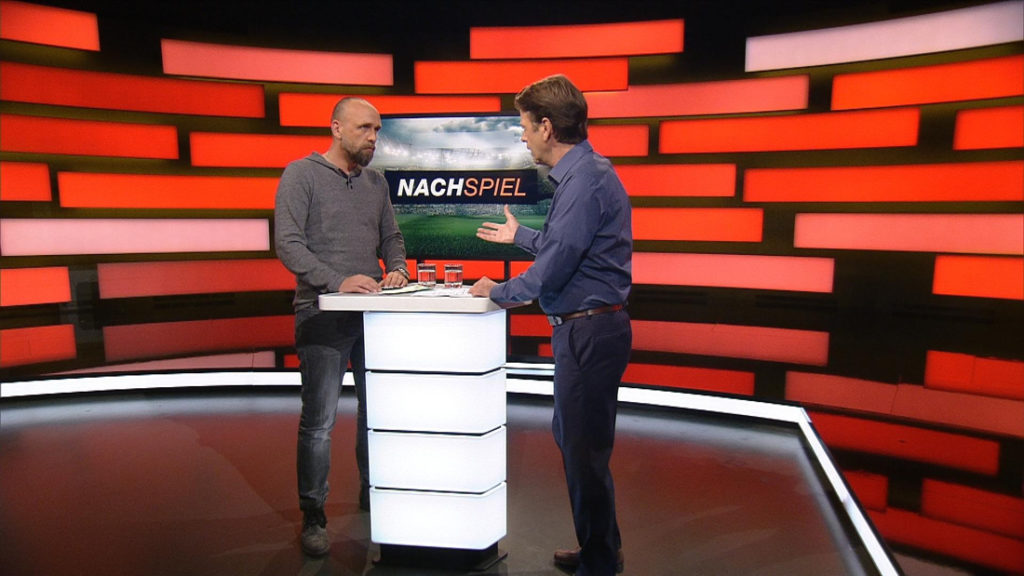 These video walls can either be used as standalone storytelling elements or combined with the imagery fed to the LED bands that surround them.
By placing the screens both close to the central presentation area and in the background, the panels can be used at varying focal points to create additional looks, including having them appear high above the audience in the background of interview segments.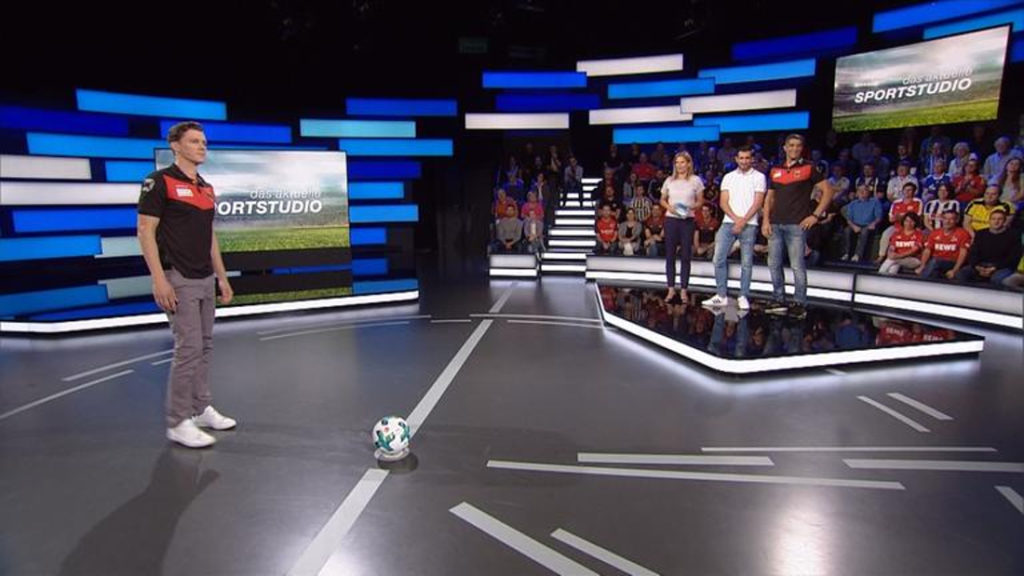 The studio also includes a unique feature carried over from the previous look — a goal wall that allows guests to try and kick a ball into one of the two targets.
The wall is even backed with netting to prevent balls from hitting the LED panels and damaging them.
The studio space relies on a hybrid of digital media and physical elements to create a fully experiential space on-air, creating a strong and recognizable image for ZDFsport.
Credits
Studio Design by Atelier Markgraph
Fabrication by Studio Hamburg Atelierbetriebs
Motion Design by Alpenblick