'Morning Joe' celebrates 10 years of coffee-hour talk on MSNBC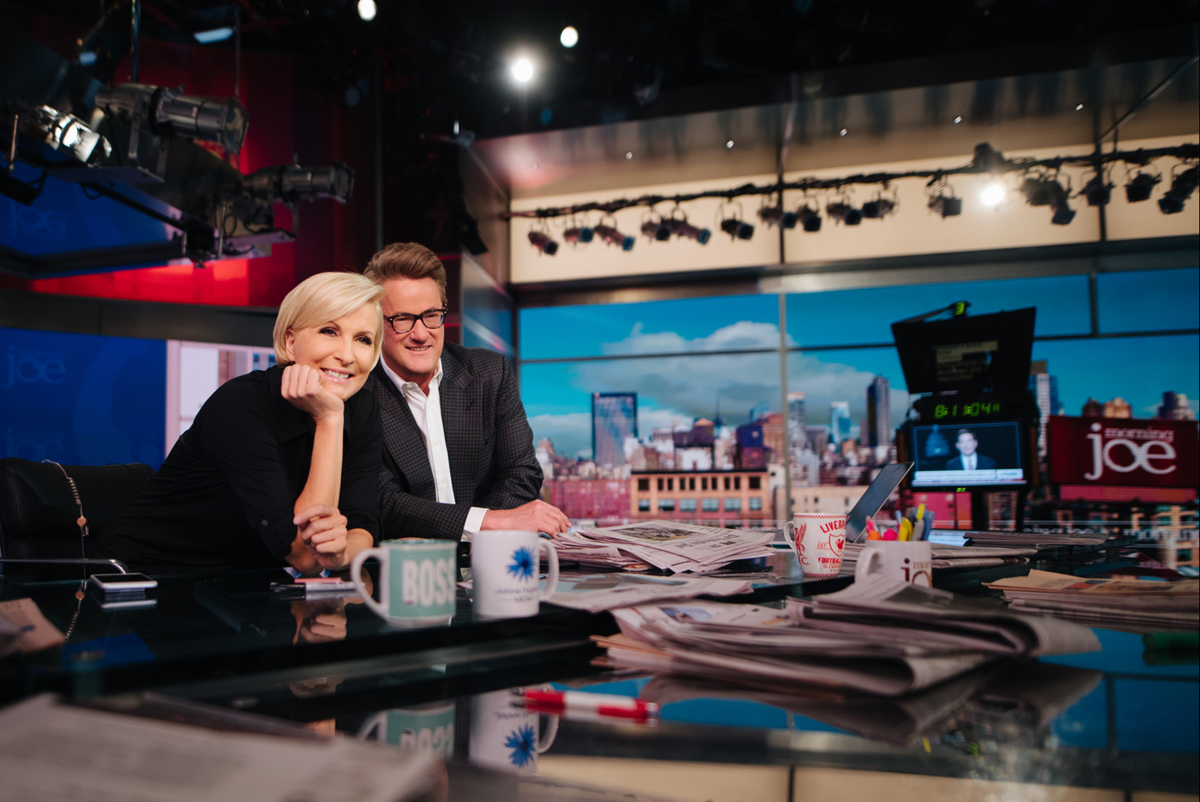 MSNBC's "Morning Joe" turns 10 this week, and the show has had quite a ride — from its beginning as a scrappy replacement following a controversy, to an on-air script burning to a behind-the-scenes romance.
#JoeScarborough and #MikaBrzezinski are engaged https://t.co/VDg2FWFHuj #TVNews #MorningJoe #MSNBC pic.twitter.com/FKjUyUQJYZ

— TVNewsInsider (@tvnewsinsider) May 4, 2017
Originally part of a rotating series of programming replacing "Imus in the Morning" when the network dropped its simulcast of Don Imus' eponymous radio show after his controversial comments about the Rutgers University women's basketball team, the show is named after former Florida congressman Joe Scarborough.
Scarborough had been hosting an afternoon show for MSNBC, entitled "Scarborough Country," and pitched the idea of hosting a morning show.
Along with his then-producer Chris Licht, who would later go on to create the reboot of "CBS This Morning," screenwriter John Ridley and freelance MSNBC anchor Mika Brzezinski, the show began appearing on MSNBC on April 9, 2007.
Ridley soon left the show, was replaced by Willie Geist, and the show grew enough in popularity to become the full-time occupant of the timeslot in July 2007, even though MSNBC didn't make an official announcement until October.
Despite a bit of a cloudy "official" launch date, "Morning Joe" has elected to mark its 10th anniversary Tuesday, Sept. 19 with a special edition featuring a studio audience, a setup the show has used the morning after high profile news events in the past.
Secaucus days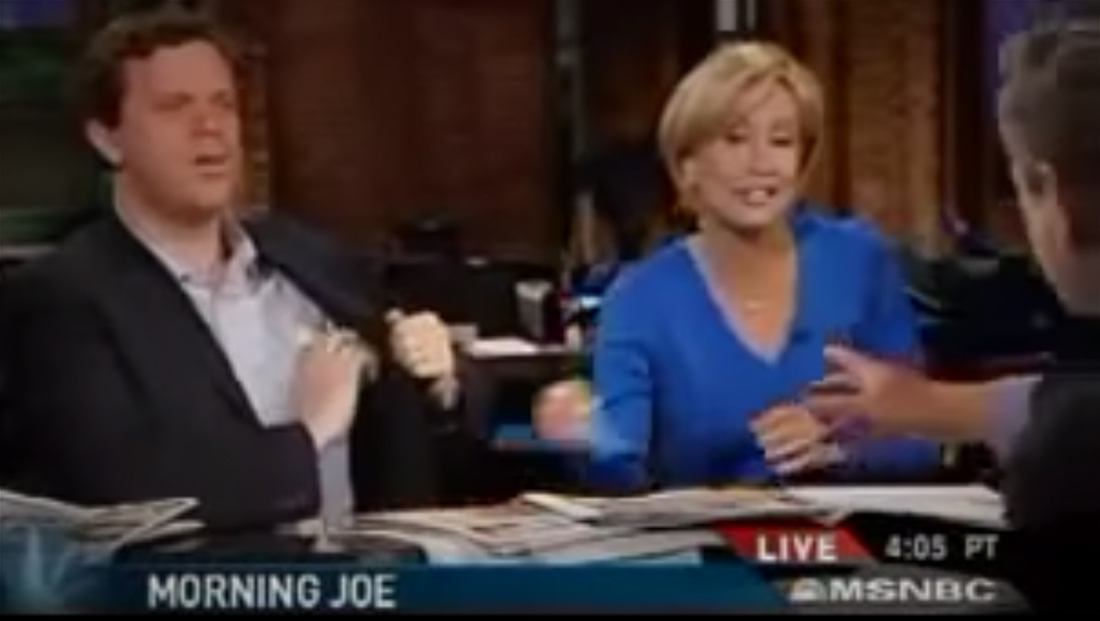 When it first launched, "Morning Joe," like "Imus in the Morning," originated from the middle of MSNBC's large working newsroom set in Secaucus, New Jersey.
"Imus" had used the main, large MSNBC anchor desk, which featured a variety of seating configurations, with the addition of an old fashioned radio microphone placed on the desk.
During its time in New Jersey, "Morning Joe" received national attention when Brzezinski burned a script on camera after producers repeatedly wanted her to lead her news update segments with Paris Hilton's release from jail.