Bold lines, dimensional elements give Cleveland Browns set a unique look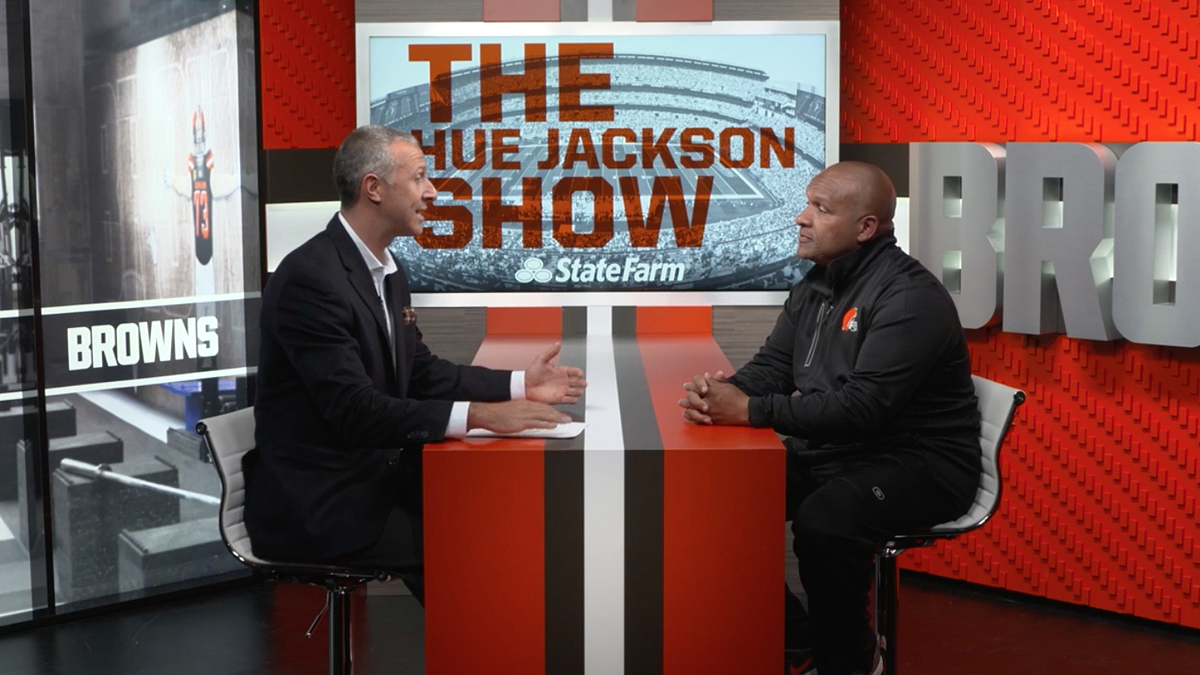 The new studio for the Cleveland Browns NFL team packs a lot of punch into a small space — with a bold design featuring clean lines and large, dimensional carbon fiber styled element that adds depth and texture.
From Provost Studio, the set, quite naturally, features the Browns' trademark orange-red prominently in both the textured wall and a series of lines, inspired by the accent on the team uniforms and helmet design, bisecting the space.
That stripe, which angles out of the space stretches from the wall, where it is placed at the center of a modern, deep wood panel featuring a flat video screen, to the floor.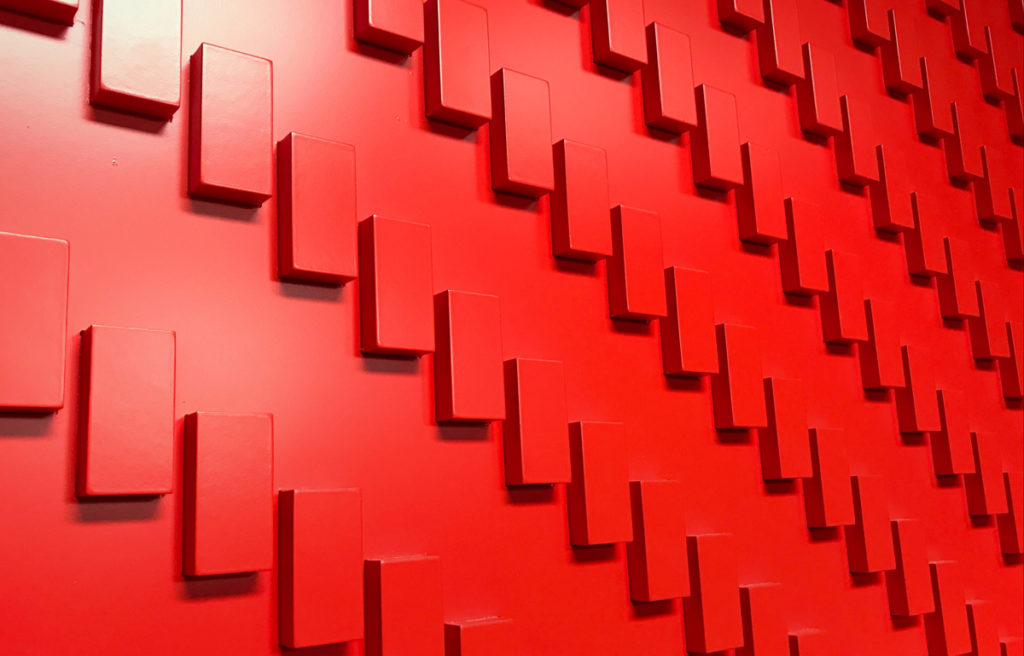 Near the corner wall element is a bold orange wall with miniature block-shaped "steps" sticking out from the surface arranged on diagonals, an element that is designed to look reminiscent of carbon fiber along with the texture of the pigskin. Downlights adds depth and texture to the look as the blocks catch part of the light.
Fabricated by 2020 Exhibits, the space also includes a muted printed background depicting the Brown's training facility, along with a clean backlit shelving unit used to showcase a collection of football gear.
Stretching across the locker room view, meanwhile, is the word "Browns" in alumninum using the team's trademark font.
Above and to the left of this wall, the same typeface is used in silvery dimensional lettering to spell out "Cleveland," while the word Browns is mounted on standoffs in front of the textured orange wall on the other side of the space.
On camera, the far right lettering appears as an oversized, almost abstract background element that's notable for its backlighting and layering.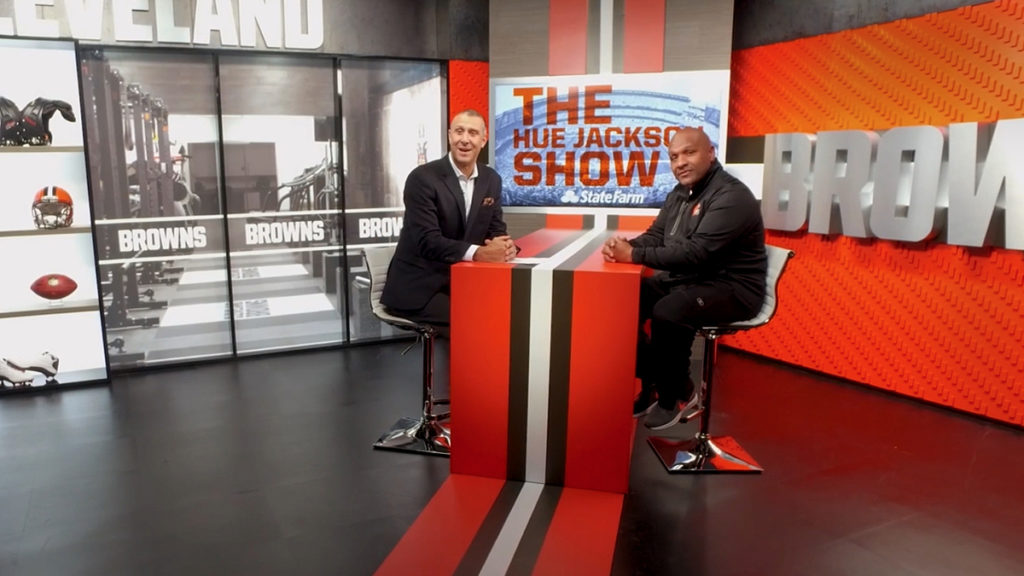 The space is anchored by side walls and headers of dark, textured woods and an industrial metal that's inspired by the concrete surfaces found inside of football stadiums.