Virtual set takes San Francisco PBS's pledge drives, other programming to next level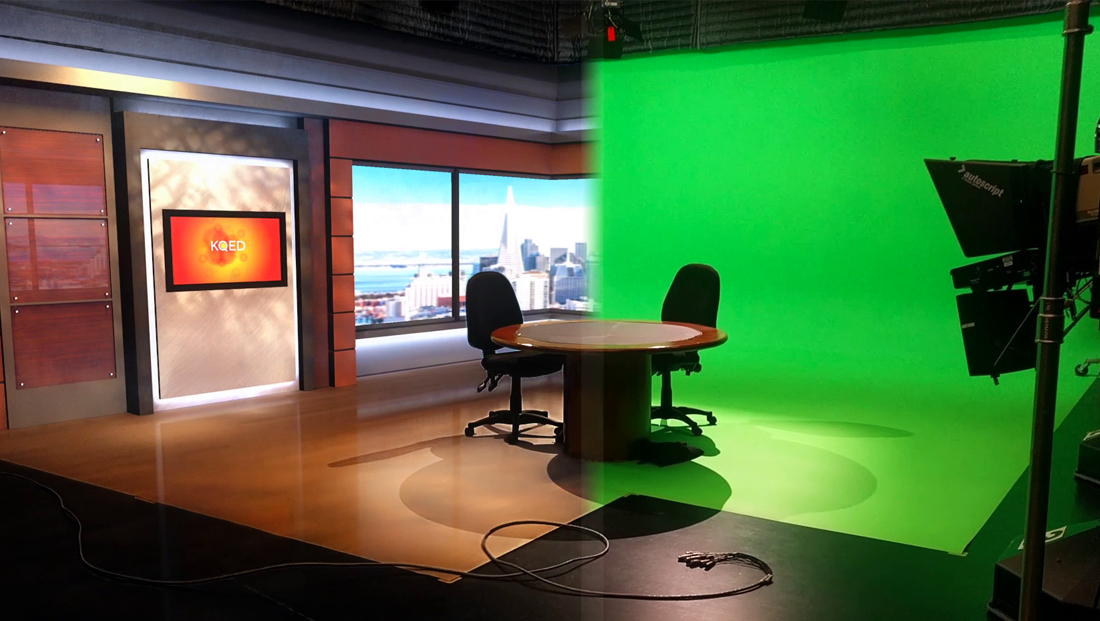 Subscribe to NewscastStudio's newsletter for the latest in broadcast design, technology and engineering delivered to your inbox.
This isn't the pledge drive you remember.
KQED, the PBS member station in San Fransisco, has added a high-tech component to its familiar on-air pledge drives — a detailed virtual set.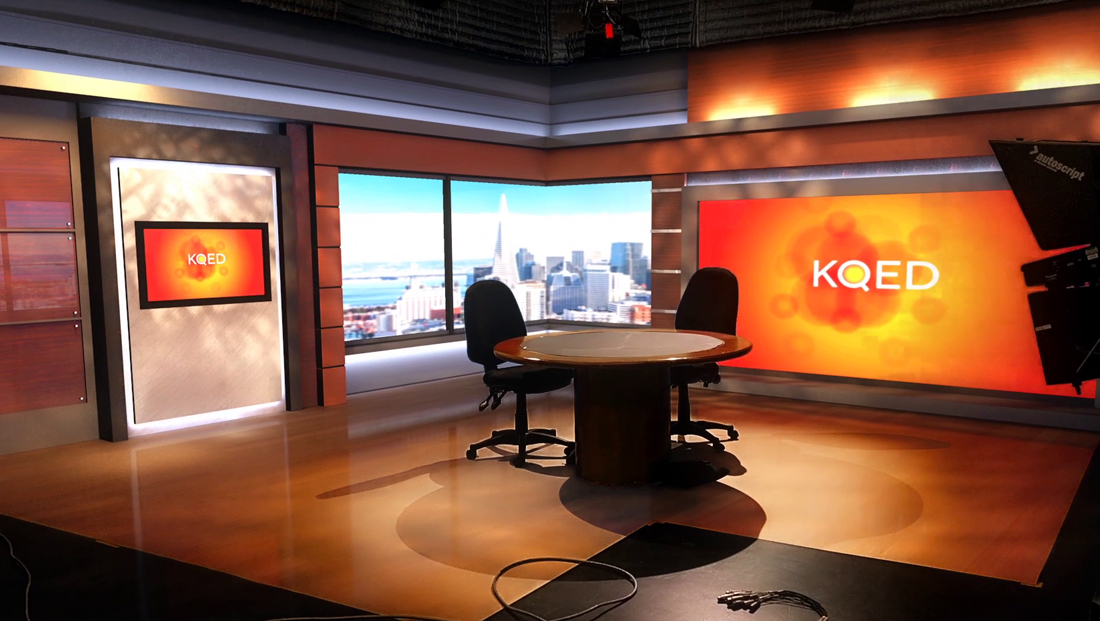 "KQED wanted to first and foremost make a better-looking pledge show for their viewers and members," said Ronen Lasry from Full Mental Jacket, the firm that provided the 3D virtual set design to the station.
In addition, the station saw the move to virtual as a strong investment that was flexible enough to be used for promotion spots and multiple talent and guest configurations, as well as locally produced shows and digital content down the line.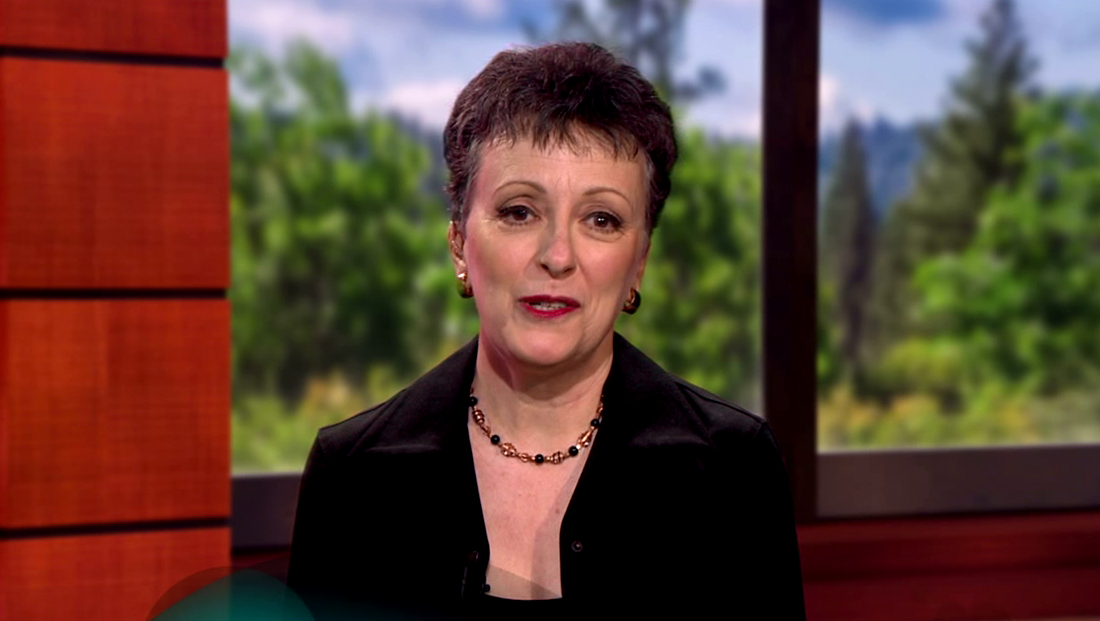 Although the focus was on the most important shots for pledge drives, the team also explored the set and blocked and programmed many more shots than were used, giving the station the power to test and try out new ideas and looks for future needs.
The setup, which was designed and managed by Diversified, includes a large Procyc green screen backed by Ultimatte keyers and Vizrt's virtual set offering, all integrated with the station's existing Ross Cambot robotic cameras.
When creating the virtual space, Lasry's team worked closely with the executive producer of the station's pledge shows to create a set that was in keeping with the tone of KQED.
"It was very important for all that the set feel new and polished but also in keeping with the aesthetic viewers were accustomed to at KQED and PBS," explained Lasry.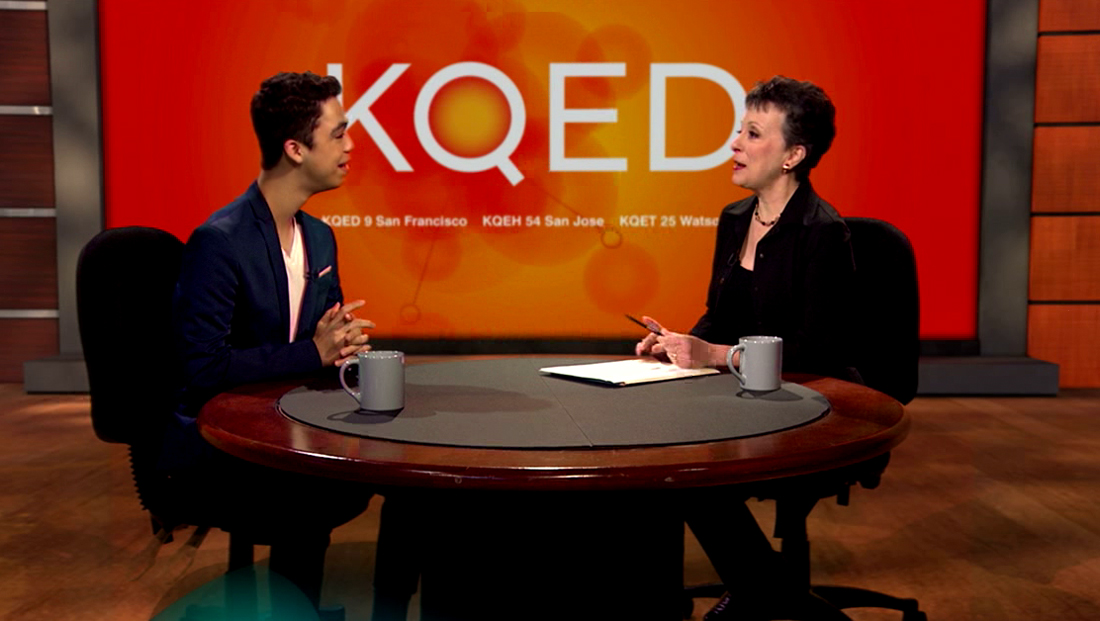 The station purposefully wanted to avoid anything flashy and eschewed using virtual plastic or metal surfaces in favor of warm woods and Bay Area imagery.
An overall goal was to create a set that felt spacious without being overly grand, said Lasry. "It was important to them that the set not distract from the show but quietly enhance it," he said.
Full Mental Jacket didn't just pass along a digital file, however. The team also provided on-site support for its 3D model, working at the KQED studios to adjust the tones and textures to fit the actual environment's lighting.
A particular challenge was the woodwork in the design.
"Digital wood can be challenging to execute well but we really liked the idea of making it work and proving that with enough time and effort it can look great," Lasry said.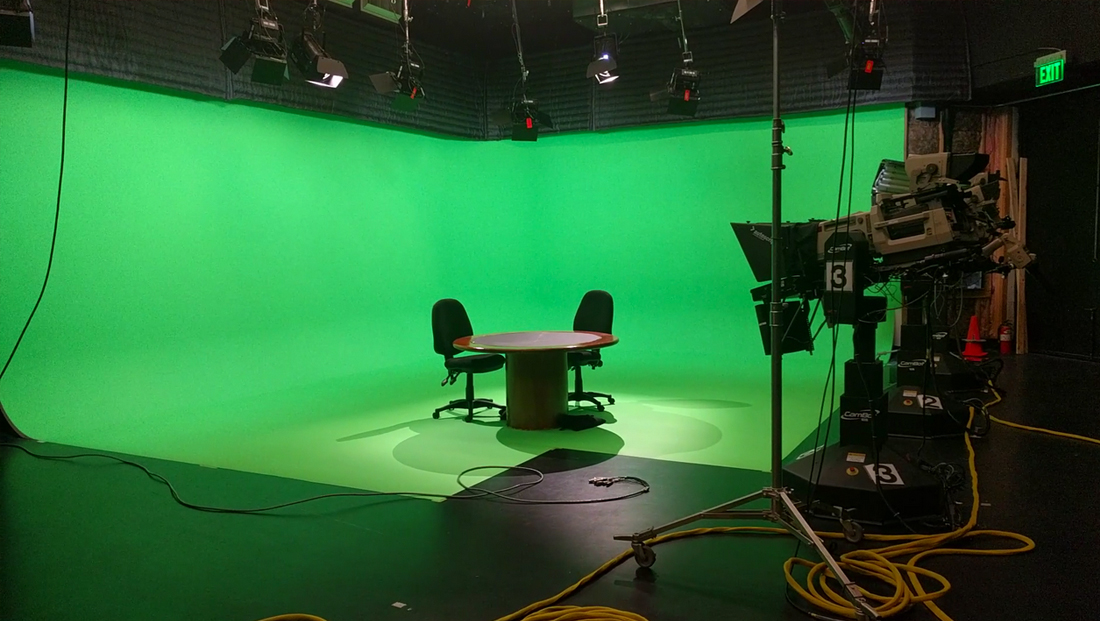 The final design has a modern, but warm, look and feel with "windows" showcasing a San Fransisco cityscape flanked by wood columns detailed with reveal lines and metal banding.
The far right side of the look features a virtual video wall, which can be fed unique imagery for each use. The opposite side of the studio includes a smaller virtual video panel with similar capabilities.
Other details include virtual integrated accent lighting and gobo-like effects on surfaces, as well as a stack of glossy wood-toned panels camera left that bear a reflection of a city view — a subtle way to hint that talent are sitting inside a fully immersive, 360-degree space.
The design also takes care to ensure it can be shot in a variety of ways, including attention to detail in the headers and shoot off walls with both realistic looking materials and virtual light sources.
The latest in design, production and engineering
Subscribe to NewscastStudio for the latest delivered straight to your inbox.