'Megyn Kelly' connects to 'Today,' NBC roots in post-Las Vegas shooting edition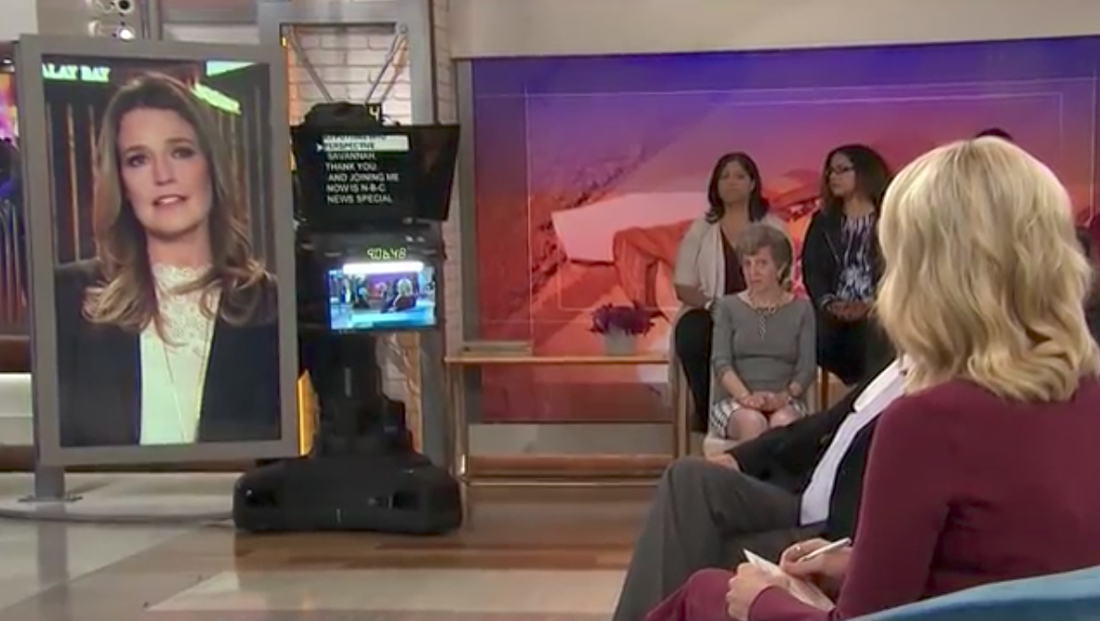 "Megyn Kelly Today," NBC News' newest extension of the "Today Show" franchise returned Tuesday with stronger connections to its sister brand and the new division as a whole.
The show, which was pre-empted for special coverage Monday, Oct. 2, 2017, returned Tuesday with an opening sequence featuring images from the scene of the shooting and a musical bed with the "Today Show" "Las Vegas Mass Shooting" logo in the lower left corner.
#MegynKelly cuts off #TomBrokaw during gun control debate https://t.co/mdersUpFRc #TVNews pic.twitter.com/tuFOzWgnqW

— TVNewsInsider (@tvnewsinsider) October 3, 2017
The show shedded its normal open, with Kelly simply appearing on screen to offer an opening segment on the events in Nevada.
Kelly then was joined, via live shot, by "Today" co-anchor Savannah Guthrie live in Las Vegas.
#MegynKelly: Gun laws won't stop mass shootings https://t.co/0b2LdOm6TO #TVNews pic.twitter.com/GCLwSqOoNY

— TVNewsInsider (@tvnewsinsider) October 3, 2017
The use of the "Today" shooting coverage branding and use of Guthrie is perhaps the strongest connection between "Megyn Kelly Today" and NBC News yet.
During the first few blocks of the show, Studio 6A's large video walls were used to showcase a college of topical imagery set amidst a red, blue and violet color scheme that matches the rest of the NBC look for its coverage of the shooting. The set's backlit header panels were also shifted from the fresh blue color to an orange shade.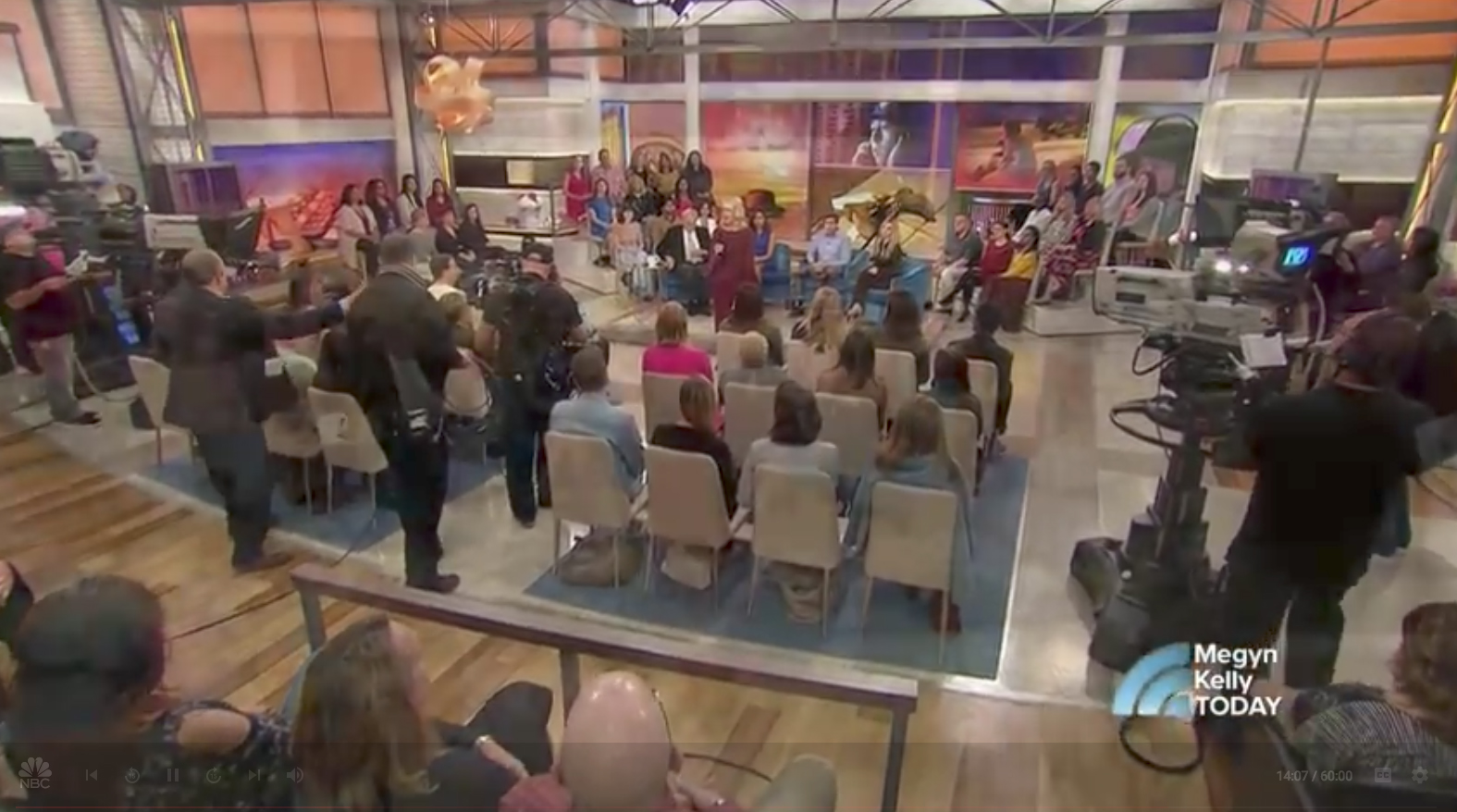 The show also placed audience members "on stage" atop risers to the sides and behind Kelly, a setup designed to increase interaction with the studio audience that NBC indicated it would use on Kelly's show.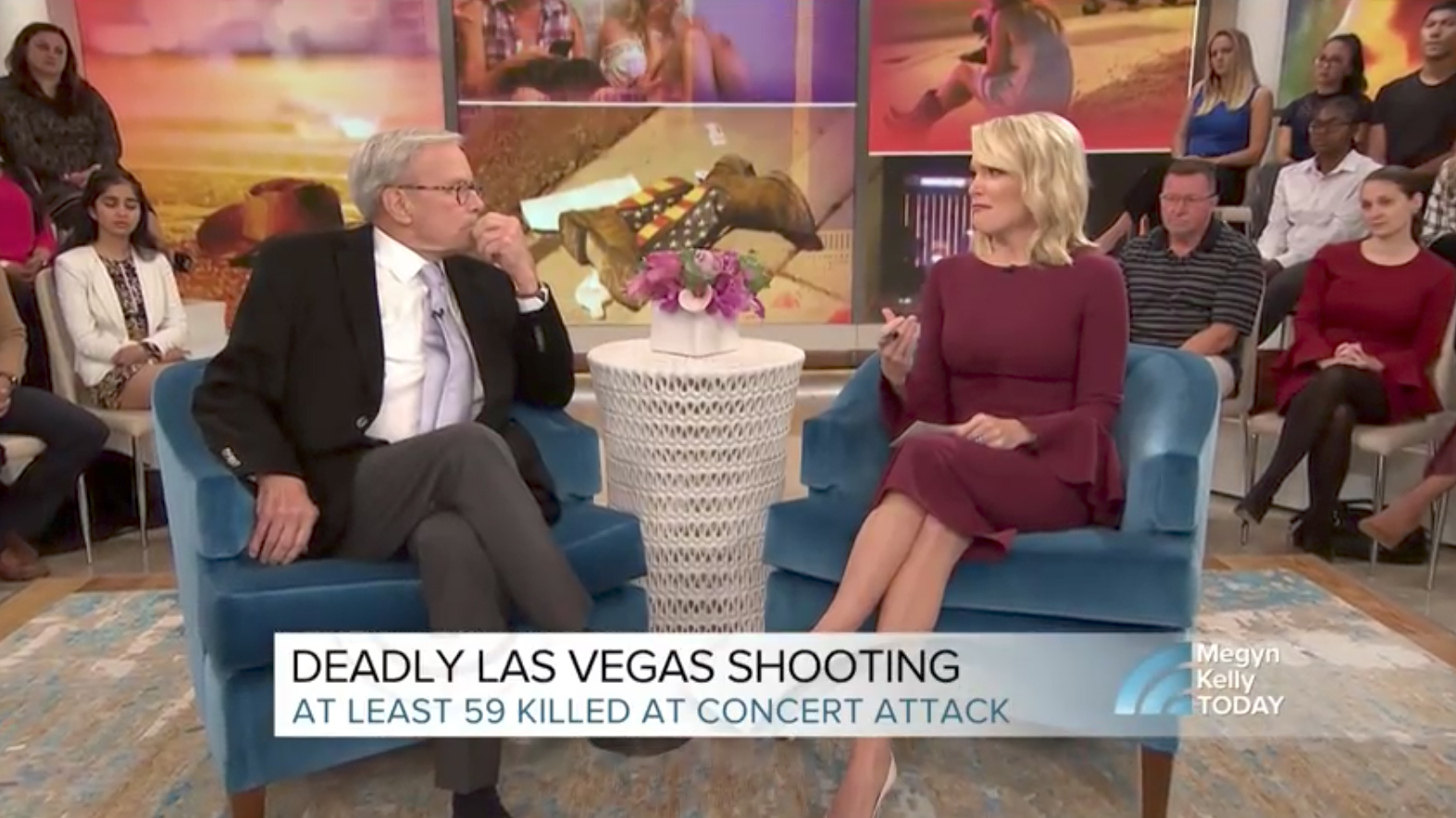 Kelly was then joined by NBC News special correspondent Tom Brokaw.
In addition to the coverage of the shooting, "Megyn Kelly Today" also featured some additional segments that gave a glimpse into more ways the set can be used, including a darkened look complete with piano, red carpet and an oversized photo of an elegant theatre during a performance by an opera singer who underwent a lung transplant.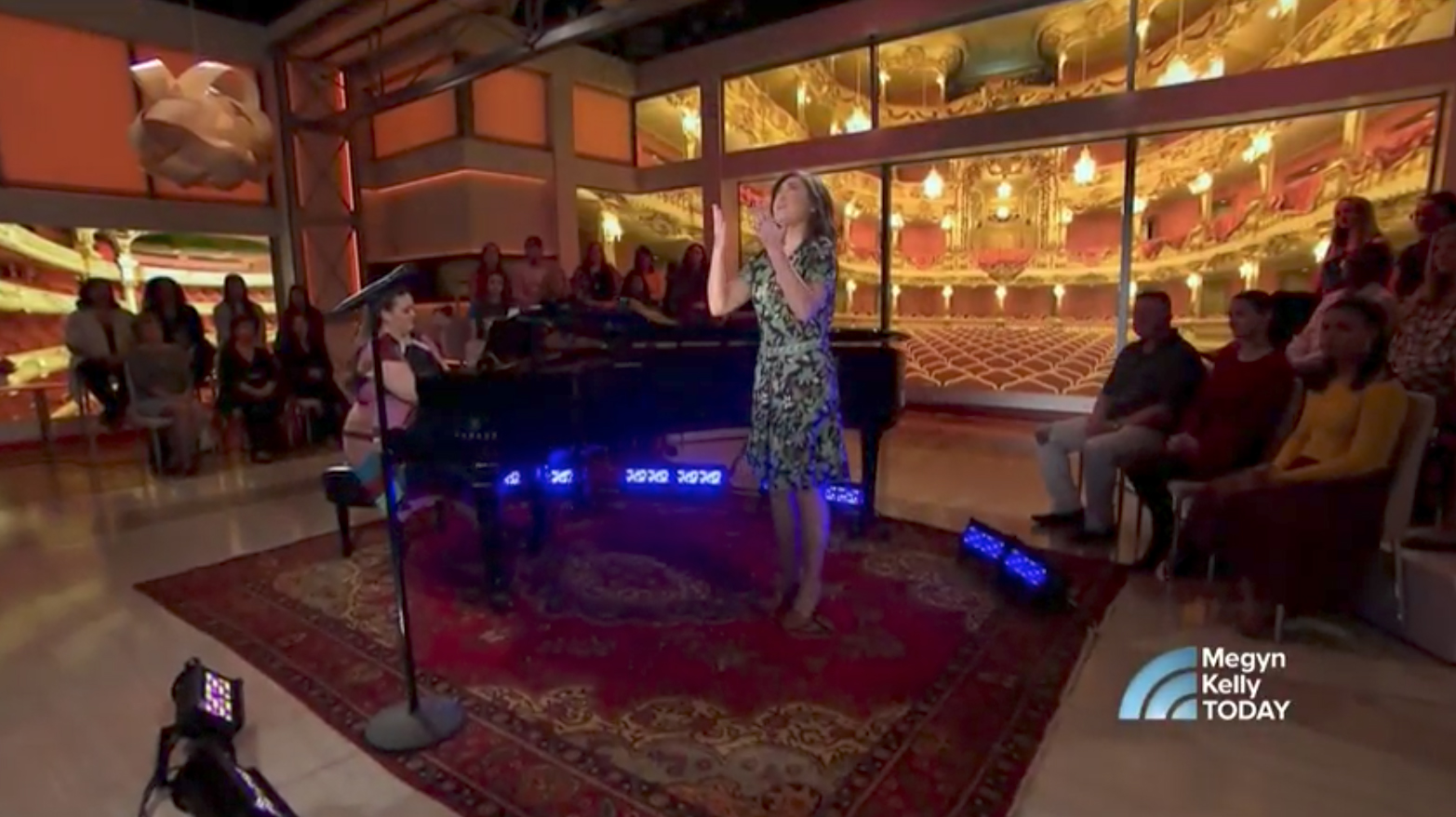 Producers returned the set to its lighter version for an interview with actor and comedian Russell Brand, who was discovering his recovery from substance abuse in front of a background with a light blue bokeh effect.