Industry Insights: The changing sports production landscape and OTT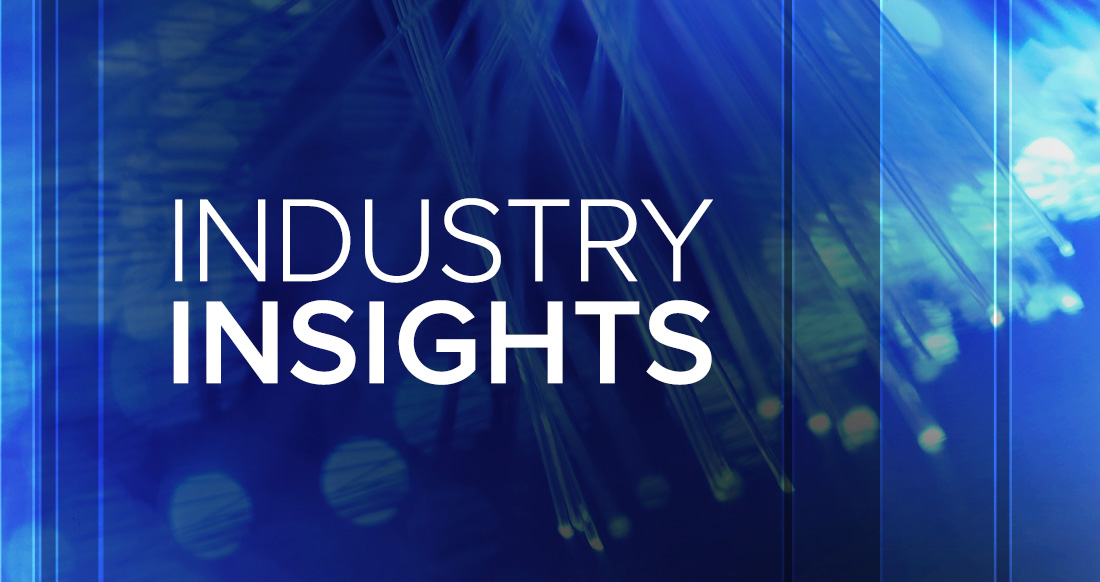 Subscribe to NewscastStudio for the latest news, project case studies and product announcements in broadcast technology, creative design and engineering delivered to your inbox.
Along with our recent Industry Insights roundtable on how IP is changing production, our panel also hit on the changing world of sports production, eSports and over-the-top (OTT) delivery.
The diverse panel, featuring many of the leading companies in sports and live production, hit on key themes echoing through the industry right now.
Where are you seeing the biggest investment in sports production? How will that change over the next few years?
"HDR and IP are probably equally large investments at the moment, and in the future, I anticipate that IP solutions supporting HDR will be highly sought after as this combination of technology answers the audience desire for an aesthetic upgrade while promising greater flexibility in the production chain," said Bryce Button, director of product marketing, AJA Video Systems.
"In the stadium and venue market, we are beginning to see large investments in IP infrastructure and fan engagement solutions. That will likely increase over the next few years, as IP enables new monetization opportunities for those live-event assets created in production environment to be used not only on the big screen, but throughout the venue (concourse displays, in suites, and mobile devices)," said Patrick McCoy, VP business development at Imagine Communications. "An example of the new monetization opportunity is personalized playback of replays and camera angles with moments of exclusivity."
"Instead of always relying on expensive on-location production trucks and large production crews, [IP Production] allows broadcasters to leverage their existing studio control room infrastructure and a public Internet connection from any venue to deliver frame accurate, genlocked and synchronized multi-camera remote production," notes Paul Shen, CEO, TVU Networks.
"You're going to see big changes in connectivity, which will also involve the purchase of new cameras. Venues are moving away from SDI and triax infrastructures, and are moving toward IP and wireless solutions. In fact, it's not inconceivable to think you'll see some major stadiums relying on wireless production within the next five years," added Joseph D'Amico, VP of JVC Professional Video.
Going Beyond Infrastructure
"Streaming and virtual reality (VR) are areas that we are seeing significant investment as streaming is expected by the majority of viewers today and it will soon be that way for VR too. There are ways for sports and live production to supplement existing offerings, enhance the viewing experience, expand their reach and increase viewership, which in turn open new avenues of revenue," said Dan May, president, Blackmagic Design. "Over the next few years, we will start to see streaming and VR merge together more and more, providing a truly immersive, real-time viewing experience that transports viewers to the front row to see their favorite musician or sports team from the comfort of their own homes."
"As UHD becomes more in demand, broadcasters are changing broadcast infrastructure, live production tools and delivery methods to be able to deliver this content to the viewers (both linear and digital). This not only changes the way broadcasters work now, but requires them to future-proof their solutions for what comes next. As alternate fan experiences such as VR and AR also require their own set of considerations and forward thinking," said Matt Zajicek, product marketing manager of servers and replay at Snell Advanced Media.
"Sports analysis is becoming very popular and has passed the barrier of being a luxury item only Sports Networks could afford. We see now Sports analysis tools, like Viz Libero, widely spread, even at the University/College level. It is more affordable than before and easier to use, plus it provides a wider range of analysis tools that impact the viewership of the game," said David Jorba, president, Vizrt Americas.
Subscribe to NewscastStudio for the latest news, project case studies and product announcements in broadcast technology, creative design and engineering delivered to your inbox.