YouTube series employs RCS LaunchPad to help cover Premier League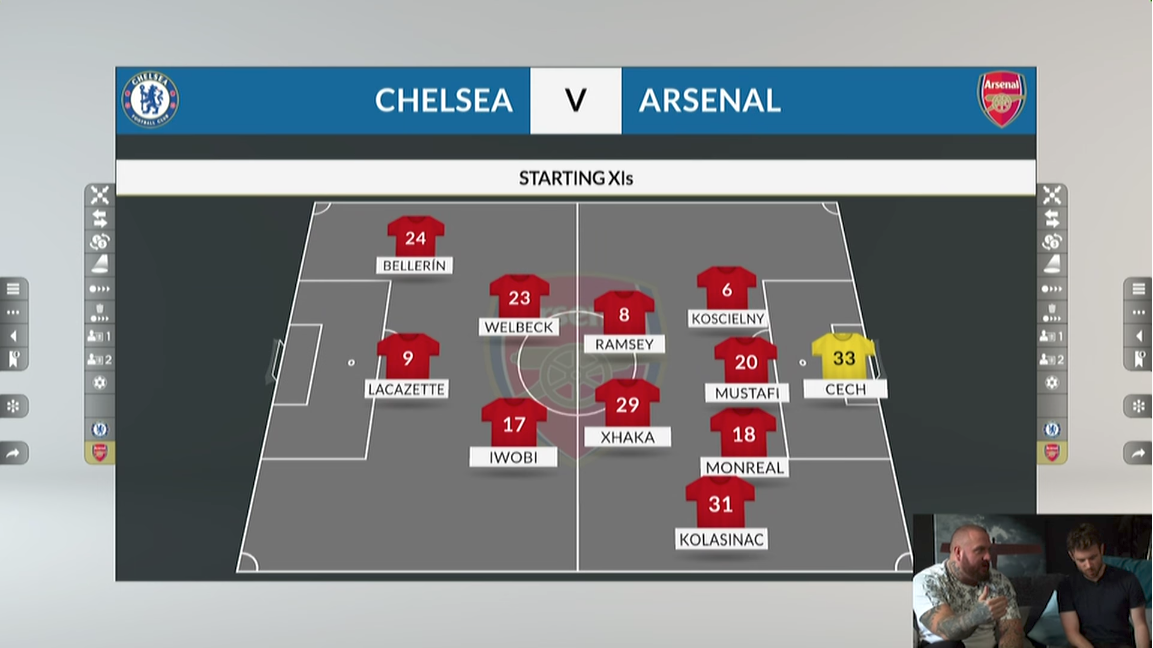 "The Kick Off with Coral" recently debuted to more than 500,000 views on YouTube with hosts TrueGeordie and Laurence McKenna. The show, produced by Formidable Productions, provides pre, post and live Premier League match commentary in a conversational format.
To help enhance analysis of the matches, the streaming show has added the Reality Check Systems' (RCS) LaunchPad touchscreen sports graphics solution. TrueGeordie and McKenna often use LaunchPad to deliver analysis on everything from formations to player performance, as well as their potential impacts on match and betting outcomes, notes RCS.
LaunchPad is installed on a small desktop touchscreen that the hosts control from their sofa.
"LaunchPad has allowed us to deliver stats-based professional quality punditry, which is normally reserved for Sky and Match of the Day, to the True Geordie YouTube audience and they love it," said Pete Gibbons of Formidable. "
The LaunchPad ties into Blackmagic vision mixing hardware with stats from Opta.
"Using RCS LaunchPad on '#TheKickOff with Coral' has raised the bar for all football shows on YouTube. We've not only got software that's on par with Sky Sports and Match of The Day, but we are also able to analyse during the game,"" said Elliot Hackney.