'Great News' gets a design update for Season 2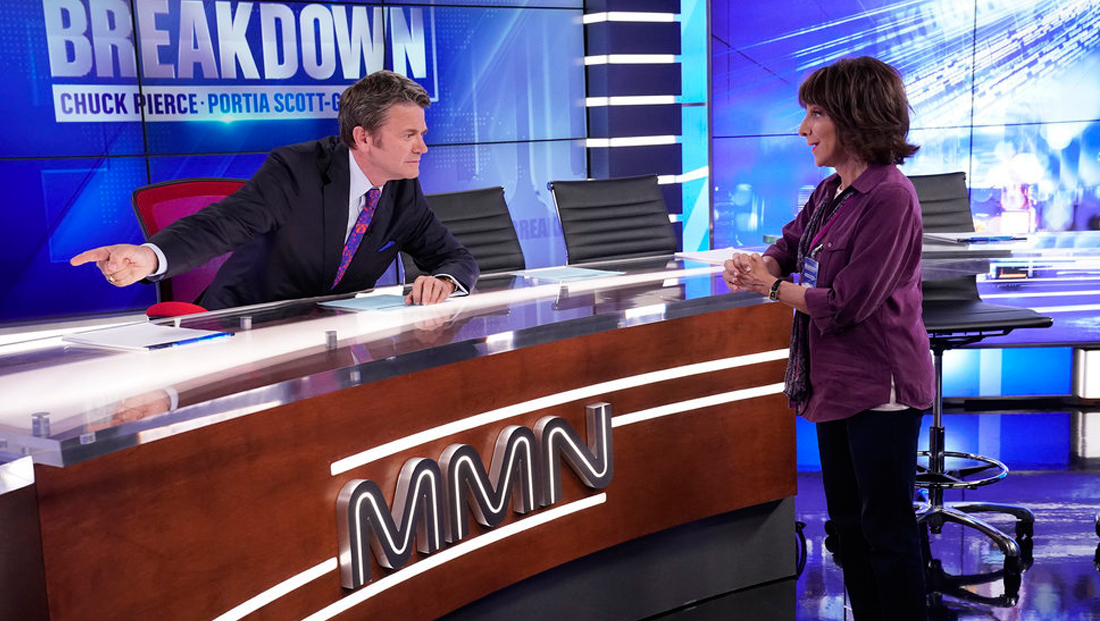 NBC's "Great News," a sitcom set behind the scenes at the fictional MMN's "Breakdown" news show, returned this season with a new boss and some updates to its production design.
The show centers on Katie Wendelson (Briga Heelan), a producer for the show who finds herself forced to work with the new intern — who happens to be her overbearing mother Carol (Andrea Martin) — and new network head Diana St. Tropez (Tina Fey).
The show-within-a-show that the characters work on, "The Breakdown," is hosted by Chuck Pierce (John Michael Higgins) and Portia Scott-Griffith (Nicole Richie).
For the new season, "The Breakdown" updated its logo and set design.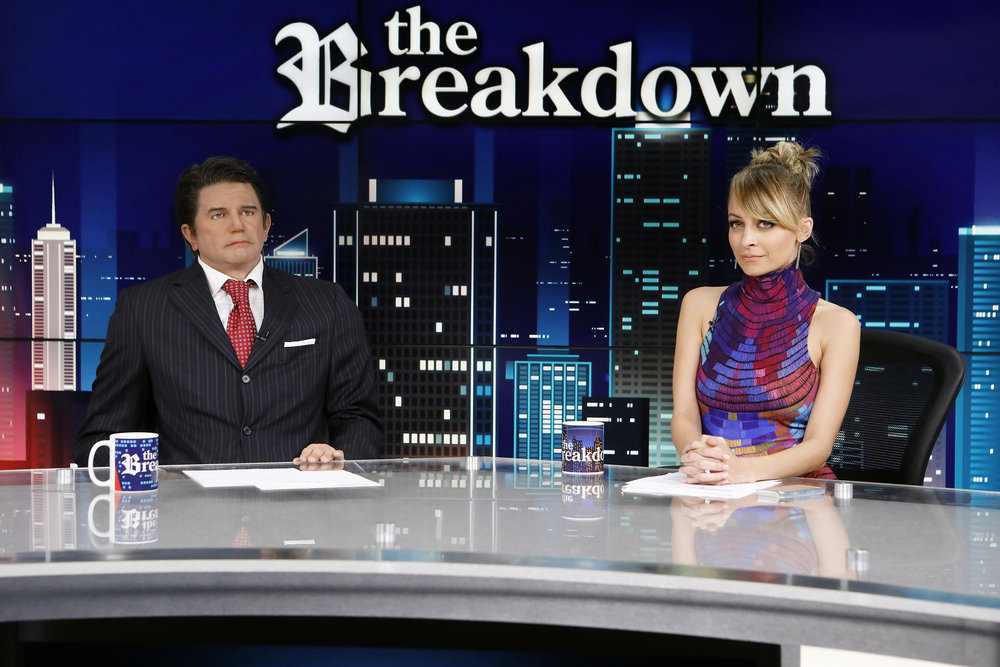 Instead of the former serif and blackletter logotype, "The Breakdown" now appears in a narrow sans-serif font.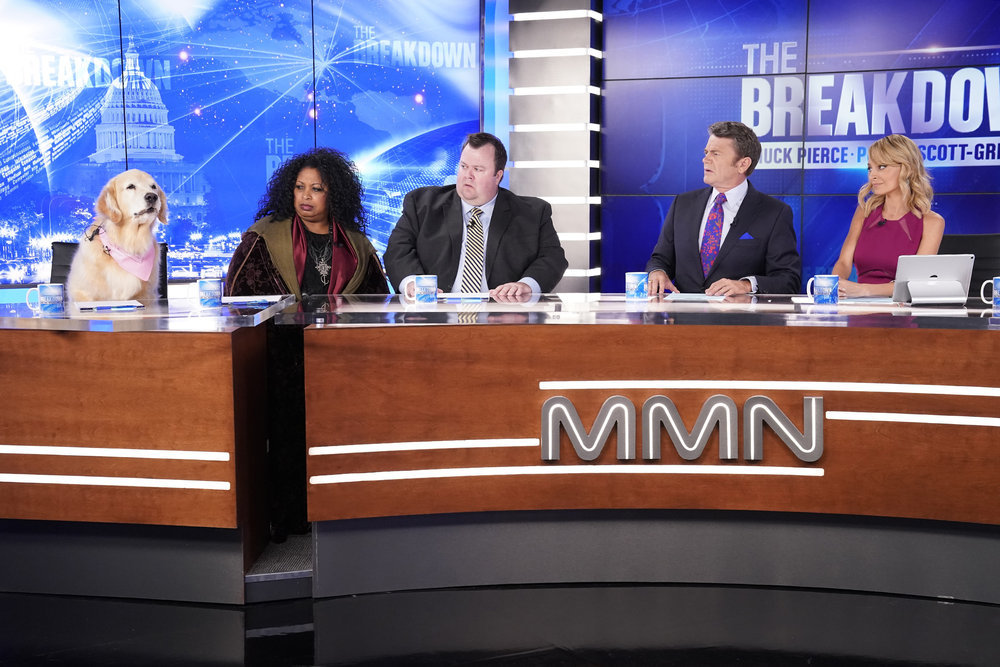 The show's set, which relies heavily on large video walls, received an update, adding sleeker metallic columns with internally lit reveal lines on either side of the camera-center background and an additional video wall to the side in place of the blocky printed cityscape graphics that appeared last season.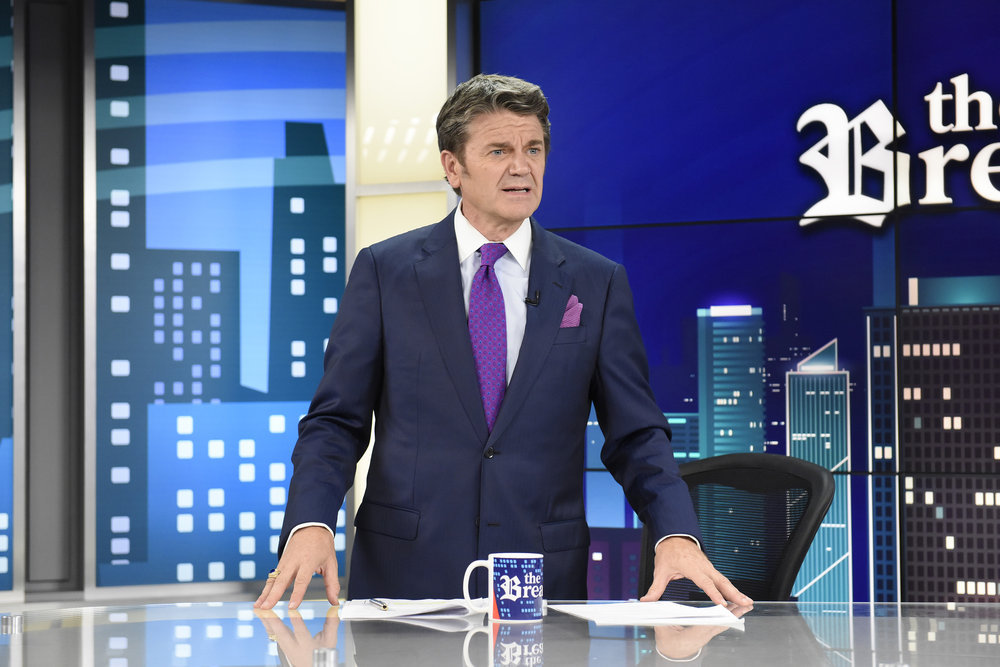 Of course, not every scene takes place in the studio, and "Great News" makes heavy use of areas you'd expect to find at a television network, including an open newsroom, meeting spaces, lounge and pantry, private offices and control room, among other places.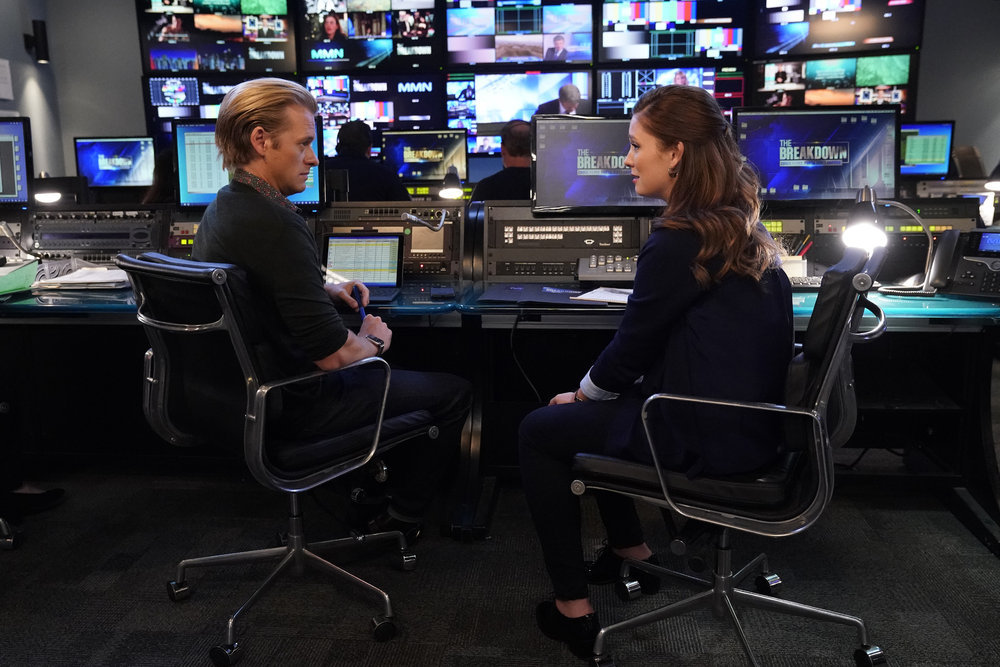 Interestingly, the show's newsroom, which features a double-height ceiling and curved staircase near the entrance, appears to be at least partially based on the main newsroom set seen briefly in "Morning Glory," a 2010 film starring Rachel McAdams and Harrison Ford, that also took place within a network.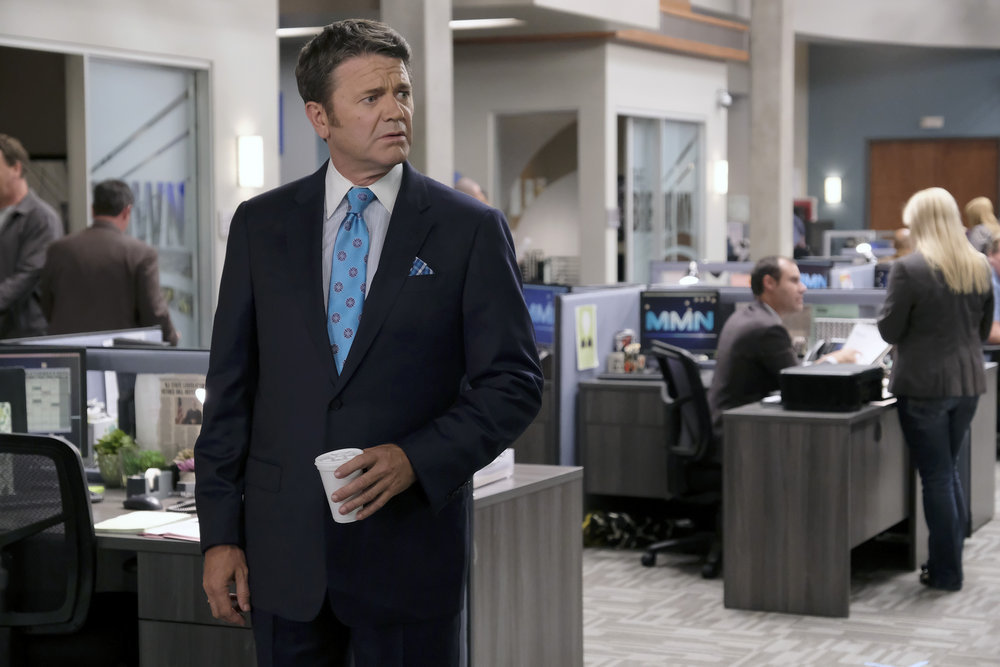 In addition to the cubicles and workspaces, the newsroom for "The Breakdown" also features what appear to be edit bays and other support facilities.
Credits
Photos by Tyler Golden, Greg Gayne, Erica Parise and Trae Patton of NBC
Production design by Joseph P. Lucky and Teresa Mastropierro (pilot)