NY1 enters the world of morning talk with new show, studio investment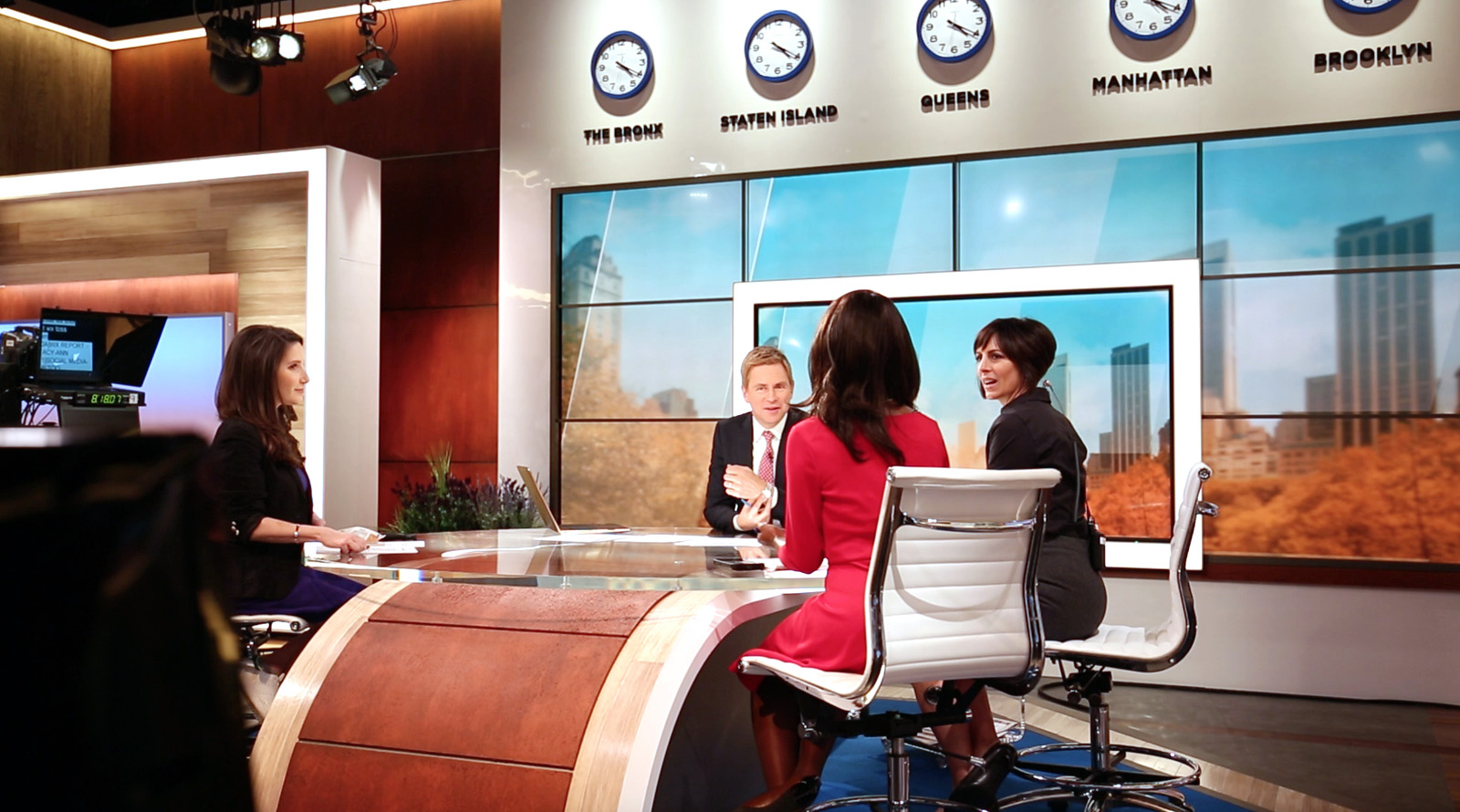 Charter Communication's NY1 took the wraps off its new morning show, "Mornings on 1," this week, along with debuting a new studio for the show, its second such debut in only a few short weeks.
The move follows a flurry of recent changes at the cable outlet, which was previously part of Time Warner Cable prior to its acquisition by Charter. Since then, the various former-Time Warner Cable news channels have been rebranded under the Spectrum News banner, including NY1, with new theme music and motion graphics from Loyalkaspar.
A Home for "Mornings"
Broadcasting from the network's headquarters above New York City's Chelsea Market, Studio A works to capture an inviting and casual space on air with modern sensibilities.
"Mornings on 1" breaks from the channel's typical 'news wheel' format in favor of an upbeat, chatty morning show, helping drive the need for a unique space with warmth. The show is led by NY1 veteran Pat Kiernan with Annika Pergament, Jamie Stelter and Stacy-Ann Gooden.
Jack Morton Worldwide worked with the network on the studio design, headed by Larry Hartman, who notes the overall design is inspired by the city's blend of industrial and natural elements.
Subtle references to the neighborhoods of New York and the nearby High Line are found interconnected throughout the design language, such as through the materials and faux plants on the set. This larger idea of "celebrating New York City" is found in all of NY1's new studios with maps and graphics that showcase the five boroughs.
Studio A includes three primary areas, with the main anchor desk providing a window into the city.
The 360 space uses every inch of the studio, working around structural columns in the building with layers of rusted metal, wood details and hints of textured concrete.
Other areas include a casual interview area and a 1-on-1 discussion area that will also serve as a weather presentation point.
The set's lighting design, from The Lighting Desing Group, along with the various video walls will help Studio A transform from a bright morning show to a more traditional news environment for evening broadcasts or special events, such as election night.
With this in mind, flexibility was a key part of the design with multiple tracking elements to help give the producers options on-air.
"A range of monitor displays, in surprising compositions, creates dynamic canvases to introduce content into the set and support the news presentations for the viewer," notes Hartman.
In the interview area, for example, the photos hanging behind the chairs are actually cutouts in a tracking wall that reveals a full video wall. Across the set, a tracking monitor and wall also allow for a quick change of presentation.