Q&A: Talking OTT, streaming media with Vewd's CEO Aneesh Rajaram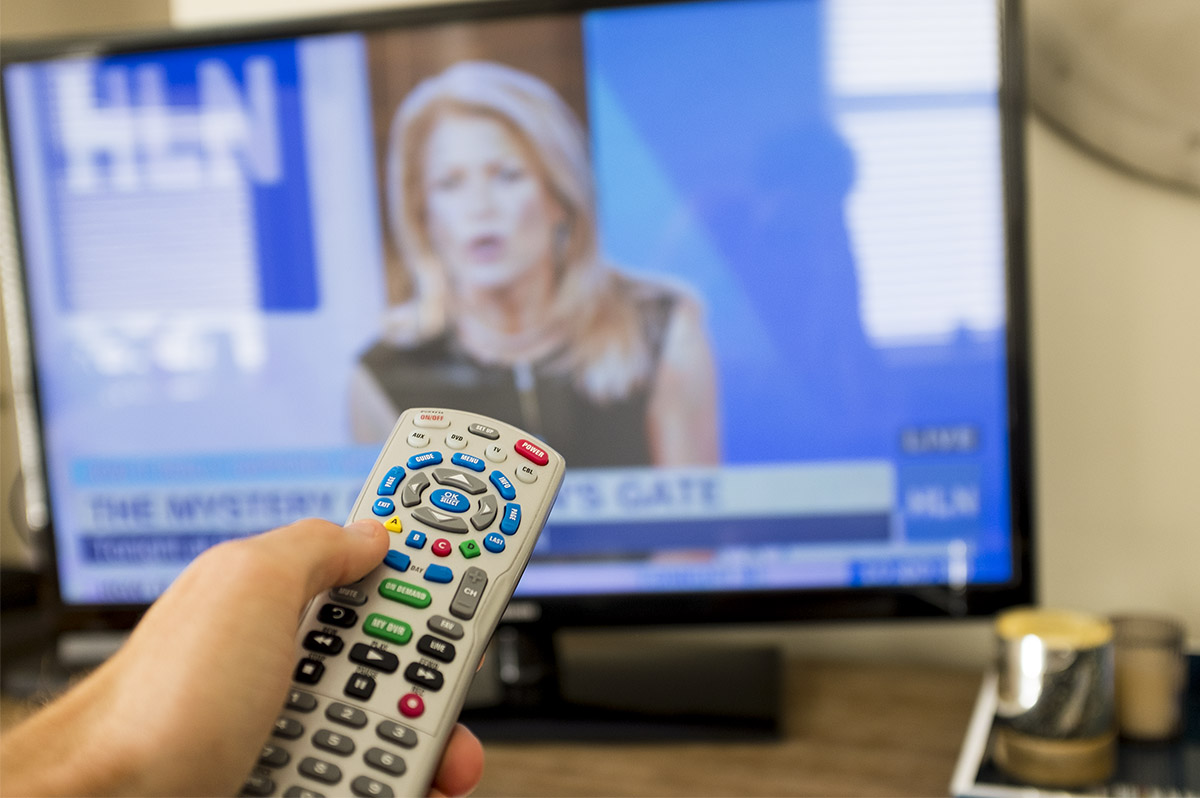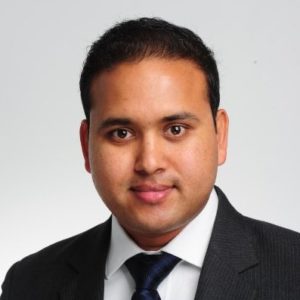 We recently spoke with Aneesh Rajaram, CEO of Vewd (formerly known as Opera TV), about the continued rise of over-the-top services and the road ahead for broadcasters.
During the recent IBC Show, Vewd unveiled its rebranding along with a vision for enabling the future of streaming entertainment.
Vewd's platform is currently running on more than 40 million devices a year, such as smart TV's from Sony, Philips and Vizio, along with integrating over 1,500 television apps from across content providers, making it one of the most deployed OTT platforms.
What is the reason behind this rebranding?
Since its beginnings more than 15 years ago as Opera TV, Vewd set its course to pioneer industry-first products for smart TVs, set-top boxes, and content providers. Since then, Vewd Core, formerly known as the Opera TV SDK, has become the most deployed HTML5 SDK in the industry, shipping on nearly 50 million devices each year and more than 200 million devices in total from all of the top 10 global TV brands and leading tier one pay-tv operators.
Last year, we became an independent company from Opera Software, the pioneering browser company. Given our traction in the industry, we knew that we needed a new name that could encompass not only where we are, but where we are going. We needed to reflect our mission to enable entertainment everywhere by bringing content to any device. This rebranding is an opportunity for us to differentiate ourselves as the leaders in bringing the future of content consumption to viewers everywhere.
Could you describe the new brand and the company's new mission?
As we looked at the fast-evolving market of entertainment and OTT, we wanted to introduce a brand and visual identity that would reflect our end goal: enabling content to be viewed everywhere, whether a user interface or a video. We have to make sure everything works to get the user the experience they expect.
Our mission is to lead the enablement of entertainment. We continue to invest in technology that can significantly expand our footprint, deepen relationships with our existing customers and partners, and open opportunities for new markets.
Ultimately, we want to make sure consumers everywhere can get more of the content they love. That will only happen if we continue to grow what is already the largest connected TV ecosystem in the industry.
How is OTT and its evolving ecosystem impacting the broadcasting industry?
The exponential growth of OTT is completely reshaping the playing field when it comes to content – broadcasters are now competing for viewers' attention with players they would never have considered in the past. From content providers like Netflix, YouTube, or Hulu, to streamers and traditional publishers now investing in video, the range of content available to consumers has never been wider.
This not only forces broadcasters to rethink the way they deliver content to their audiences, but it also poses a challenge as the ecosystem becomes increasingly fragmented. With smart TV ownership growing by 75% in the last two years and smart TVs quickly becoming the main device for OTT content consumption, there is a clear opportunity to unify this ecosystem and make all this content available to the main screen in the house.
Broadcasters cannot ignore the direct-to-consumer opportunity that OTT provides. We certainly see this validated given the investments broadcasters around the world are making to have a presence on smart TVs.
How is Vewd adapting to the evolving OTT market? How do your products enable the future of entertainment and online content?
The evolving OTT market is completely fragmented – at almost every level. You have device fragmentation, with set-top boxes, TVs and even other consumer streaming devices like the Apple TV. The OS layer is fragmented between Android and Linux, and even some proprietary platforms like Tizen and WebOS. Lastly, there's even fragmentation in the underlying standards that enable the entire value chain. As OTT continues to develop rapidly, this fragmentation is likely to accelerate.
We try to solve this in a number of ways. Vewd Core, our HTML5 SDK, runs across many of those different devices and operating systems so content owners can build apps that work on Vewd and know that they'll scale to a number of different devices – almost 50 million Vewd Enabled devices ship each year. We also work hard to certify both apps and devices, so content owners and device manufacturers have peace-of-mind that they'll offer a flawless viewing experience to consumers. Lastly, we even made it easy to build a cross-platform Vewd Certified app. We call it Vewd Snap. Within minutes instead of days or weeks, content providers can have a full-fledged OTT HTML5 app that can work flawlessly across all Vewd-enabled devices.
This has helped content providers such as Conde Nast, Washington Post, Cheddar TV and many others, to bring their content to hundreds of millions of devices without having to develop their app in-house, which could take months and hundreds of thousands of dollars.
What are your plans for the future? Any trends you're paying close attention to?
The complete proliferation of OTT-enabled devices is a trend that keeps us focused. Besides the TV, you have the operator devices, which need to evolve at a fast pace as operators adapt to the changing market. Given our experience with smart TV, we're looking to enable more of these devices to help operators quickly transition to OTT.
As mentioned above, content fragmentation will only increase over time, which is why we're actively looking for ways to solve this by providing a unified platform. I touched on the product offerings we have, but this fragmentation will only be solved through a tight marriage of not only our own tools and programs but also wide distribution and smart partnerships that effectively put all of the key players in the same room.
What challenges are operators facing to keep up with OTT?
We see three main challenges for operators:
First, it's difficult for them to update the devices they've already launched, which makes it hard to enable OTT across their entire portfolio of devices and provide the same services to all customers.
Second, the trend of cord-cutting and the rise of cord-nevers. According to research from Exstreamist, 2017 is poised to be the year with the most cord-cutting on record, just edging out 2016. This trend isn't going anywhere, and recent earnings from AT&T, Comcast or even Verizon indicate that it is, in fact, accelerating as regular cable subscribers are declining and on-demand TV customers are on the rise. According to Pew, 61% of young adults primarily use streaming to watch TV, which indicates a large proportion of consumers who never subscribed to cable in the first place.
Lastly, OTT levels the playing field. Suddenly, operators face a new competitive landscape that has them face new, agile competition. This increases the pressure as they not only need to fight the decline of current subscribers but compete with new players on brand, price and user experience.
With the proliferation of streaming services and OTT options, is the death of cable coming or?
The proliferation of streaming services and OTT options doesn't mean the death of cable, but it will force change. Consumers are now expecting a certain level of user experience and flexibility which most providers do not currently offer, and this means that there is a serious need for innovation as cord cutting is accelerating at a pace faster than previously estimated.
As we mentioned earlier and according to Pew, about 2% of households are expected to cut the cord this year, making 2017 the biggest cord-cutting year ever. Moreover, the so-called "cord-nevers" – meaning those consumers who never chose to subscribe to traditional cable or satellite TV in the first place – are growing as well, with a projected 34.4 million U.S. adult cord-nevers in 2017.
While many see a grim future for cable in these numbers, we believe the overall transition to OTT will be a bit more moderate than some of the more pessimistic predictions. The cable and broadcasting industry has an advantage in the pure delivery of quality video and OTT hasn't quite caught up here. The industry as we know it is expected to change significantly as key players adapt their business models to changing consumers' expectations, but foreseeing its death at this point wouldn't be accurate.
As well, how many streaming services can one consumer really utilize?
We see four categories of streaming services: subscription video on demand, catch-up TV, vertical content and long tail content.
When it comes to subscription video on demand, you have paid services like Netflix and HBO. Viewers will only have a few of these and rarely subscribe to more than two.
Then you have catch-up TV, often delivered over apps. In Western Europe, almost every consumer receives these services from the leading broadcasters for free, and usage is quite high.
When you look at vertical content, like specific apps for sports or music, we see strong uptake here as well as consumers increasingly personalize their viewing experience.
Lastly, there's long tail content that's free and monetized by ads. Think YouTube and Facebook here. We see tremendous growth in these services in our own Vewd App Store and believe it is a huge area of growth for the OTT video market.
Ultimately, streaming services go far beyond simply paying for a subscription, and the demand for OTT content is strong across all four categories of OTT services.
The latest in design, production and engineering
Subscribe to NewscastStudio for the latest delivered straight to your inbox.