Morning shows offer expanded coverage of NYC terrorist attack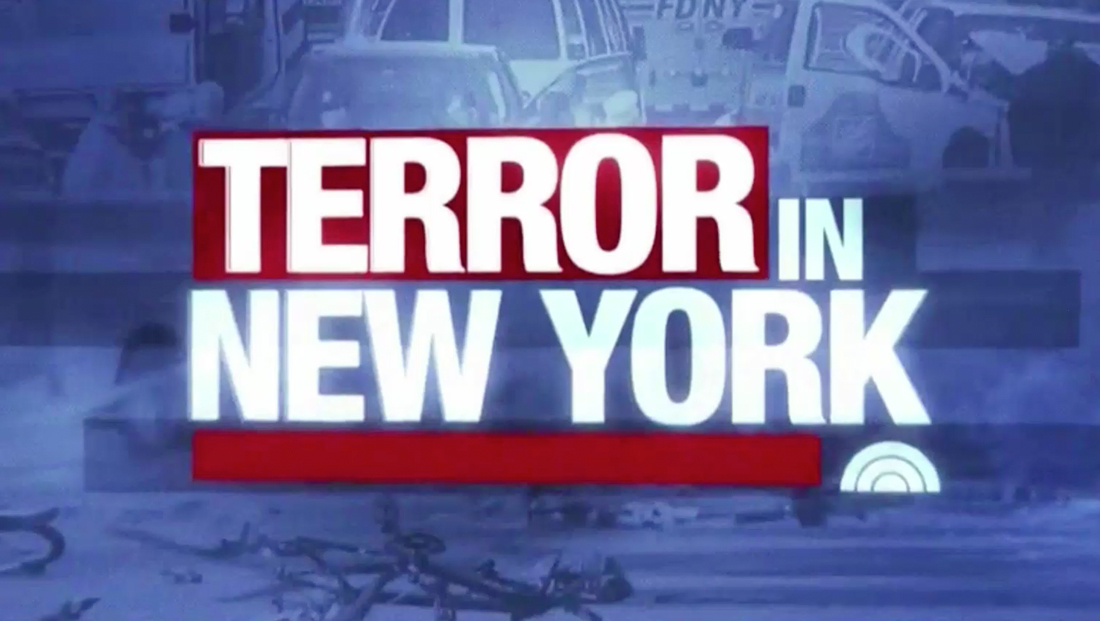 The network morning shows offered up extended coverage of the New York City terrorist attack Wednesday morning.
'Today Show'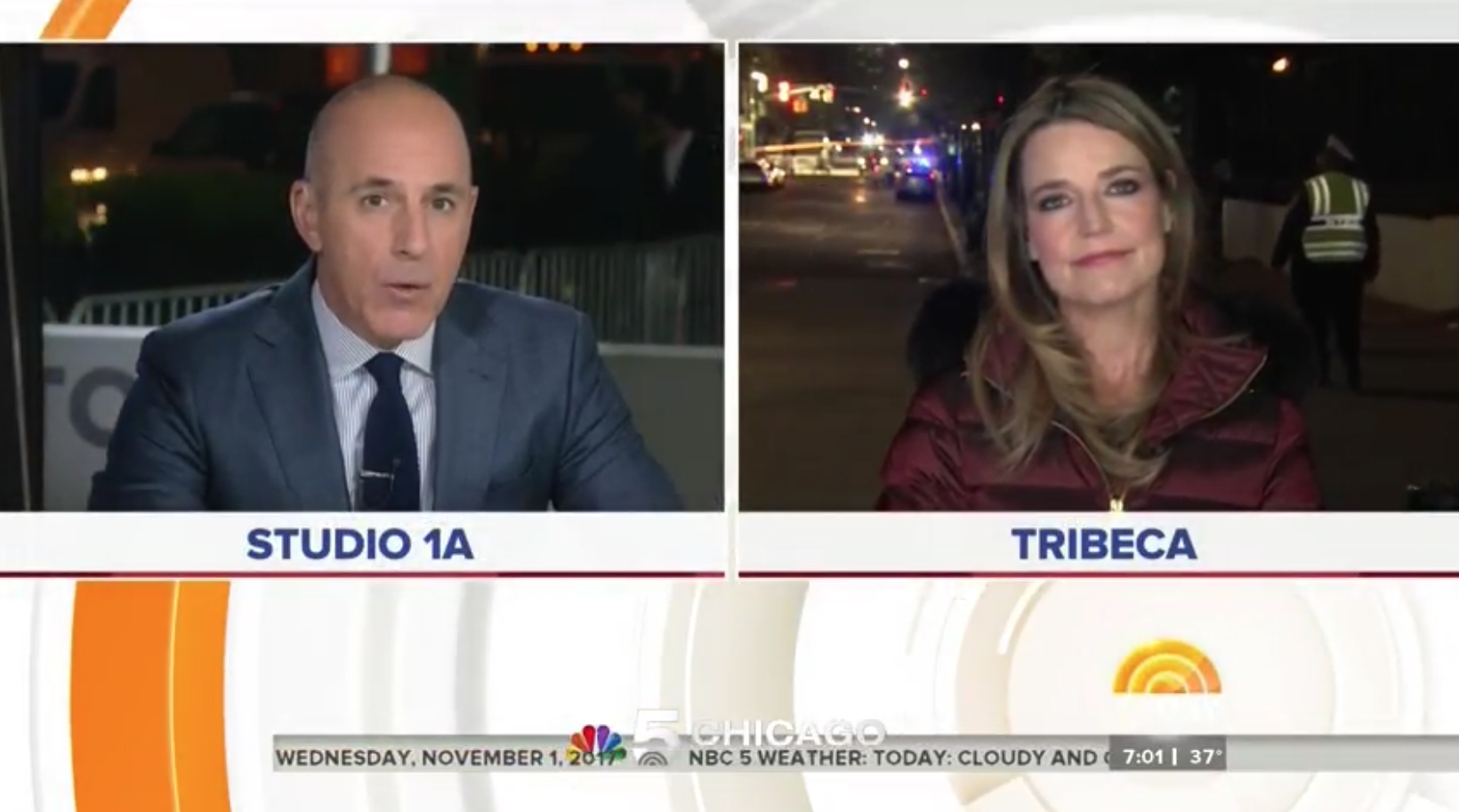 NBC News offered up a "special split edition of 'Today'," as the show's announcer made clear in the open, which also made use of the same hard-hitting music the network has used for other breaking news stories.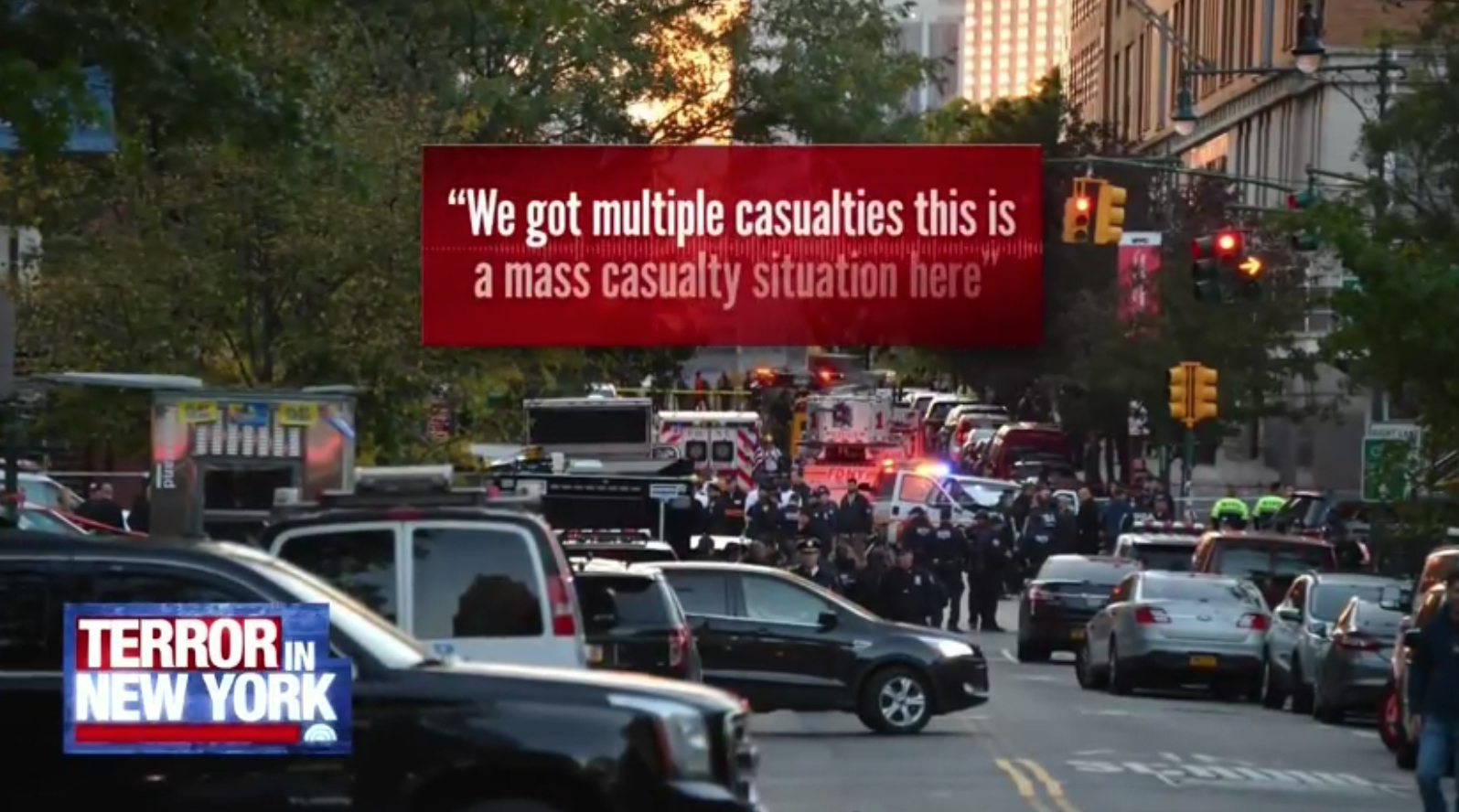 The show's teases, which featured the normal "Today" ring motif colored blue also featured a "Terror in New York" bug in the lower left corner, which took on a similar patchwork-style shape as during its Las Vegas Shooting coverage.