Evening newscasts cover truck terror attack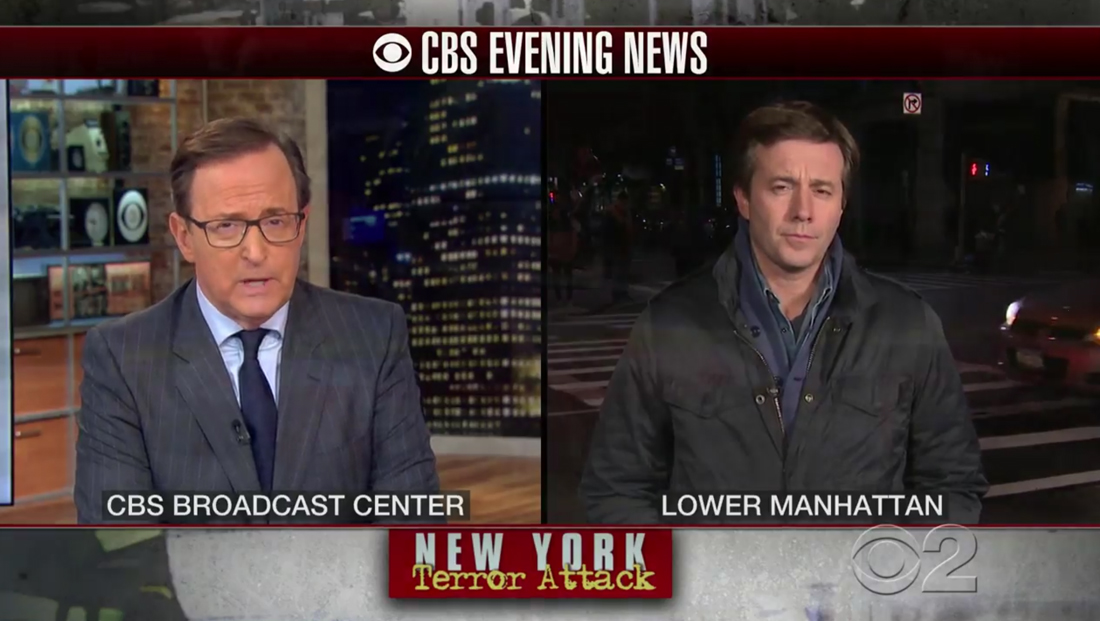 The big three networks were forced to reshape their evening newscast lineups after chaos erupted in New York City about just over three hours before airtime.
'CBS Evening News'
"CBS Evening News" split Tuesday's broadcast with interim anchor Anthony Mason at the CBS Broadcast Center and incoming anchor Jeff Glor on the scene in Tribeca.
The network created a "New York Terror Attack" logotype using narrow white and gray lettering and yellow typewriter-style text.
Notably the network swayed from its use of textured typography that it has used for major stories ranging from hurricanes to the Las Vegas shooting.
The terror attack logotype appeared prominently at the top of the show and as an additional tier on the show's normal lower thirds.