Evening newscasts cover truck terror attack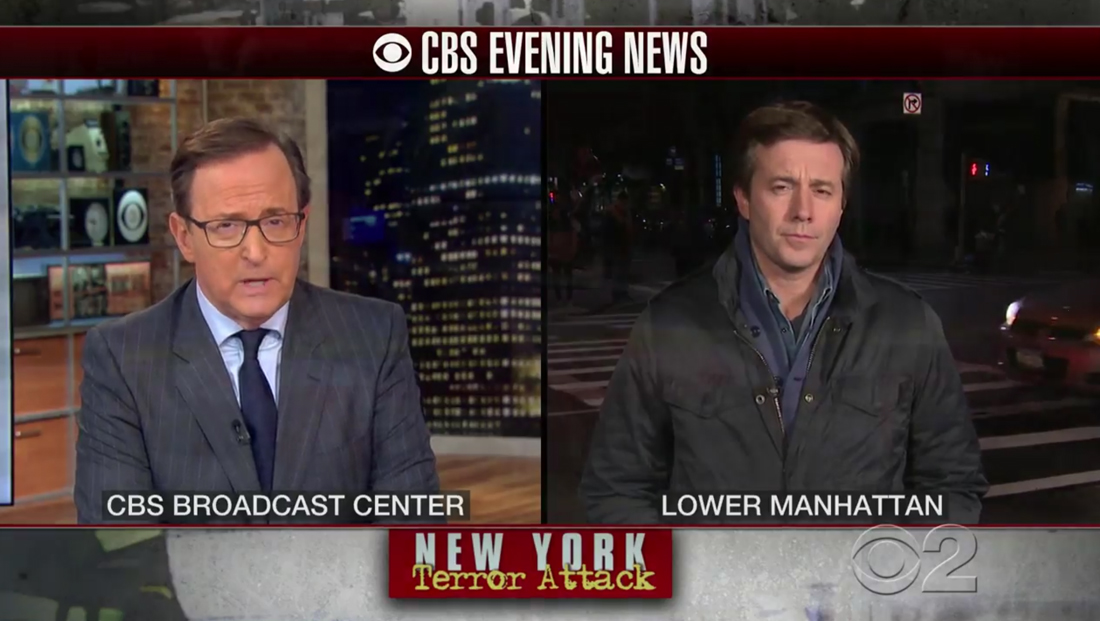 'NBC Nightly News'

NBC News covered the story using its normal "breaking news" graphics package.

"NBC Nightly News" anchor Lester Holt anchored the broadcast from the network's Los Angeles studios, while the network had correspondents on the ground in New York.
Because he was out of broadcast's normal Rockefeller Center studio and lacked access to its massive array of LED video walls, the topical graphics were mainly restricted to OTS elements.