CBC breaks the traditional broadcast design mold with new 'National'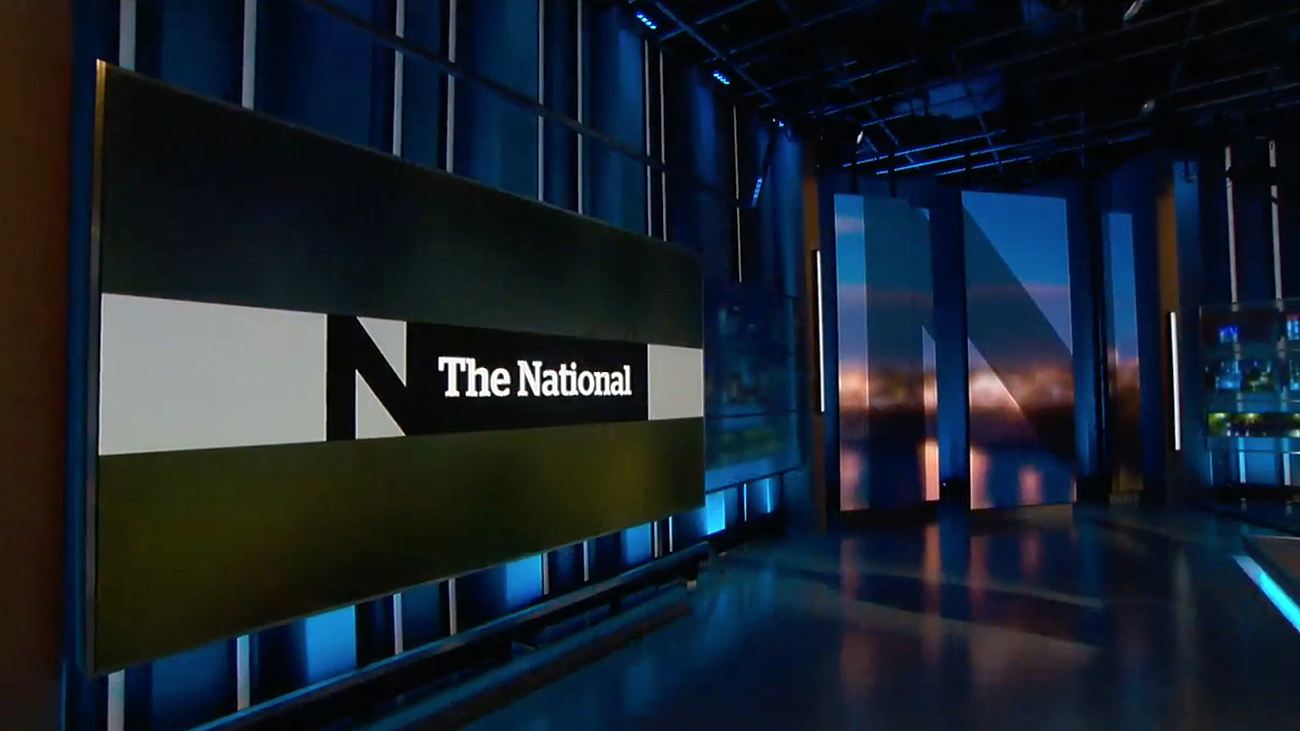 A new home in Studio D
For the relaunch, CBC News worked with Michael "Spike" Parks on a new main studio that would provide flexibility for the show's unique format.
Located at CBC's broadcasting center in Toronto, the show's main set occupies Studio D (formerly known as Studio 55), the long-time home of "The National," using Control Room 52.
The look jettisons the previous bright red and blue design in favor of a space driven by technology, with multiple LED walls, including a unique installation camera center with vertical LEDs on different planes.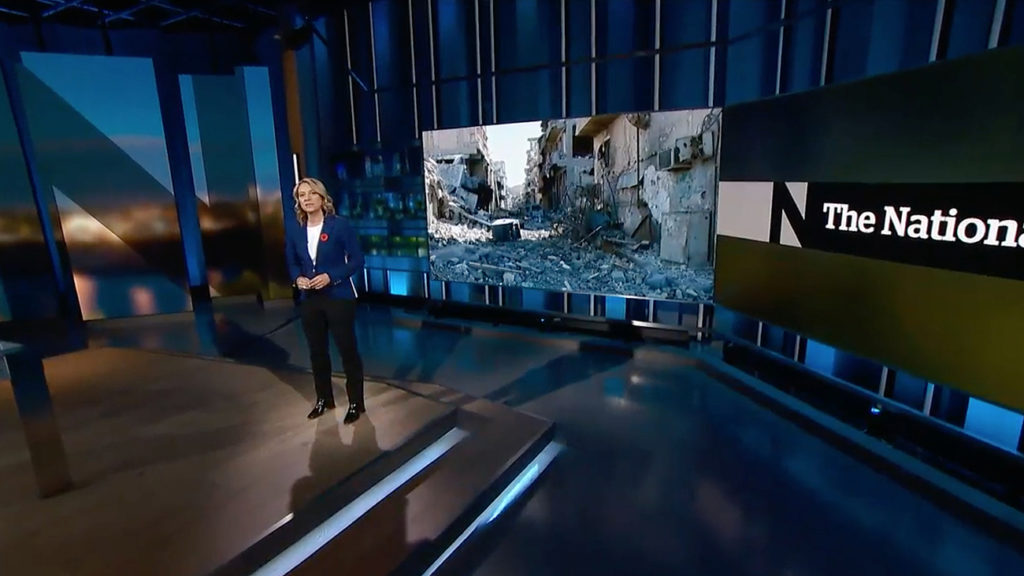 The anchor desk is open, with room for all four anchors, should the need arise, with the studio creating a 360 broadcast space.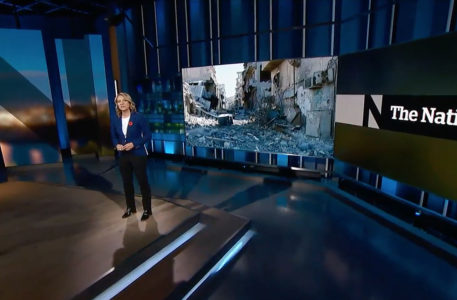 The National
View more images of this project...
Downlights around the set walls add pops of blue and orange with slivers of LED breaking up the sections. Blurred out views of the city provide a gentle background, with the walls showcasing large imagery during story teases.
A corner of the studio also includes mementos of past iterations of the show, such as a note from previous hosts and Peter Mansbridge's former TV set.