'I Love You, America' production design an 'investigation and appreciation of America'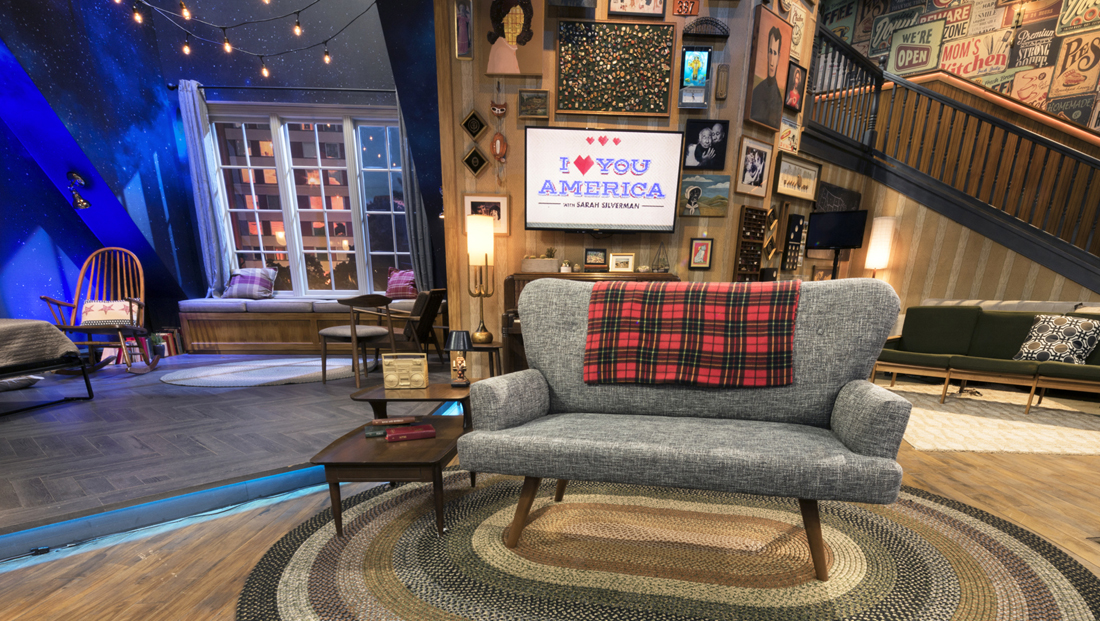 A tall, tower-like wall finished with a reproduction of wallpaper found in a 1940s Brooklyn building boasts an eclectic collection of art pieces featuring everything from Jacqueline Kennedy to a moose and map to a collection of pins and even a hand-painted rendition of Silverman's dog.
Other decorative elements that pay homage to Silverman include a blanket and monkey lamp from her home as well as reproductions of personal photos, including ones featuring Silverman and her father, Mel Brooks and Carl Reiner, and Fred Rogers — all of which have personal meaning to the host.

The staircase spills down across the open space and ends in a landing decked out with other carefully curated pieces.
Behind the staircase is a custom printed collage of vintage American diner signs, an element that was selected for both its classic peek at Americana and its ability to break up this wide span of wall while making it stand out on screen.