'I Love You, America' production design an 'investigation and appreciation of America'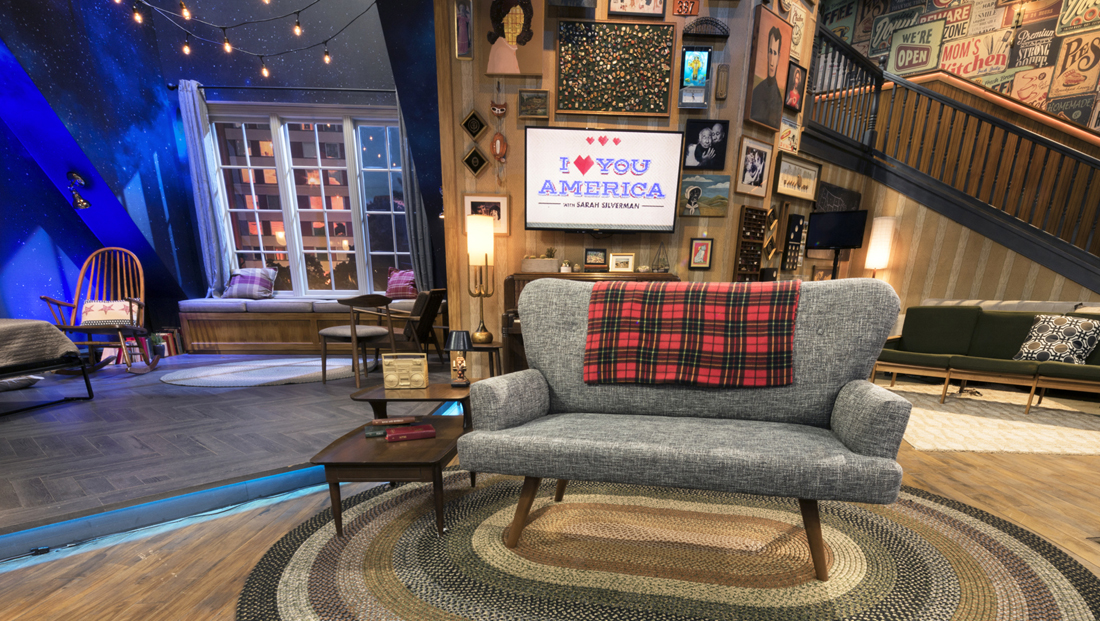 When crafting the production design for Sarah Silverman's "I Love You, America," designer J.P. Connelly opted to create a union between traditional late night show and sitcom looks, Americana, and patriotism — all while also paying homage to Silverman's personality.
The show, which airs on Hulu, is filmed on a stage at Sunset Las Palmas Studios that has been divided into distinct zones and brought together by color and decidedly American finishes, including touches of Mid-Century Modern and other vintage design elements.
Given that the show is, first and foremost, a light night show, the primary background is a raised alcove with a homey window seat overlooking a nightscape surrounded by what, at first glance, appears to be bold blue paint.
Upon closer inspection, however, the wall is actually decked out in a whimsical star wallpaper, a nod to both Silverman's own interest in outer space and a literal interpretation of the stars found on the American flag.
The blue, star-spangled wallcovering in this area is just the start of what Connelly calls an "investigation and appreciation of America," which is emphasized by a neutral color palette complemented by bright splashes of red, white and blue.
The design of this area, which is featured prominently in the opening monologue, is strategically designed to be distinctively "nighttime" and skews a bit more clean and modern through its use of gray, herringbone flooring.
"It's important that the show starts off looking sexy and having a contemporary look helps," said Connelly.
This area is also decked out with stringed lights on the ceiling, a design element that serves a trio of goals: a reference to the star motif, a way to camouflage studio lighting from appearing on camera and, finally, providing some fill light for this small, tighter part of the set.
Meanwhile, this area is split off the rest of the studio by a strong, squared-off arch — a design decision that makes it possible for the spaces to be used separately or as one.
To the right of the divider is a double height area, used mainly for interview segments, designed to channel the look and feel of a classic American sitcom.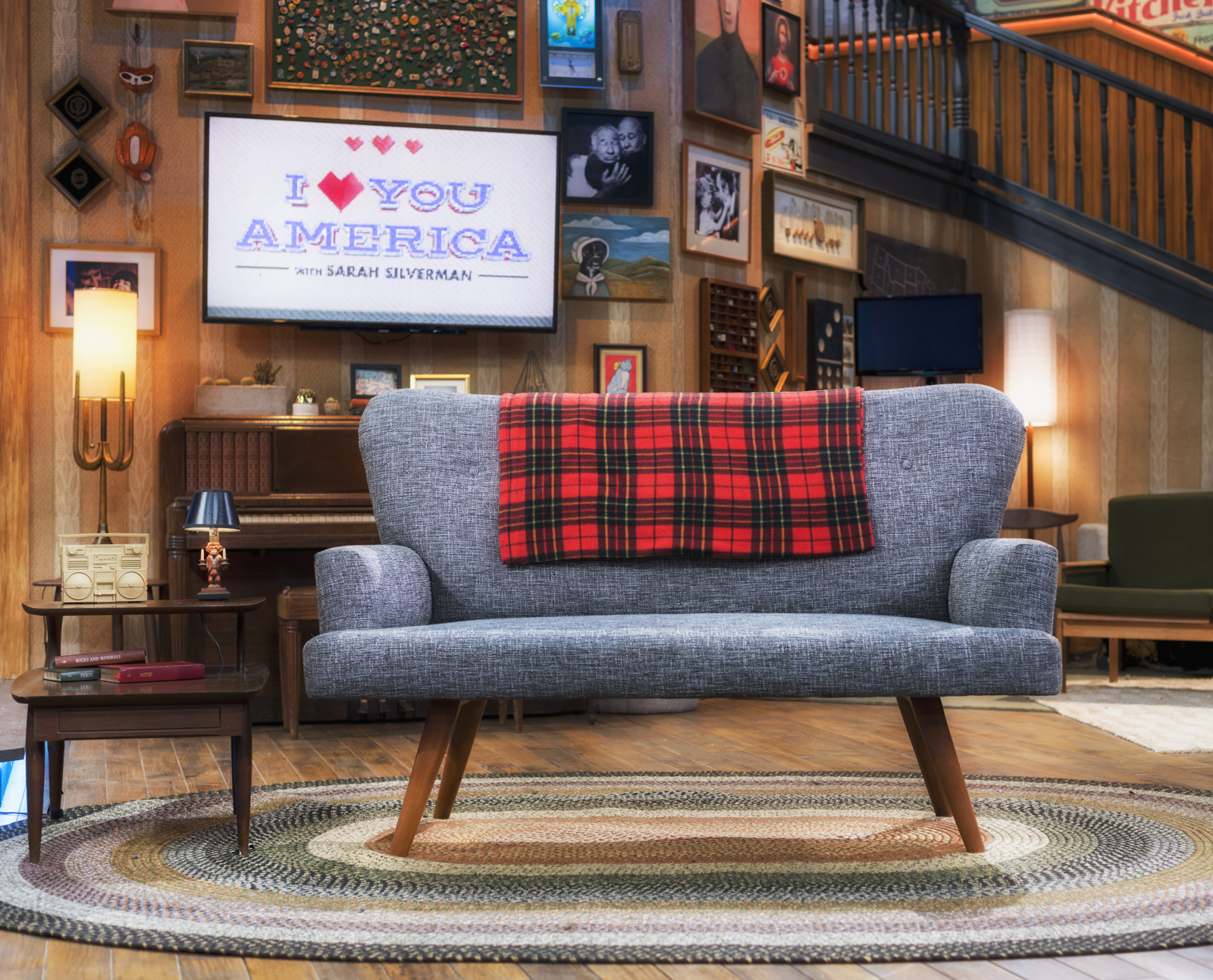 That look is driven home by both the living-room-style furnishings that include a gray Mid-Century modern loveseat and a wide, open staircase that serves as one of several entry points to the studio space.