AMAs production design goes big using LED, entire building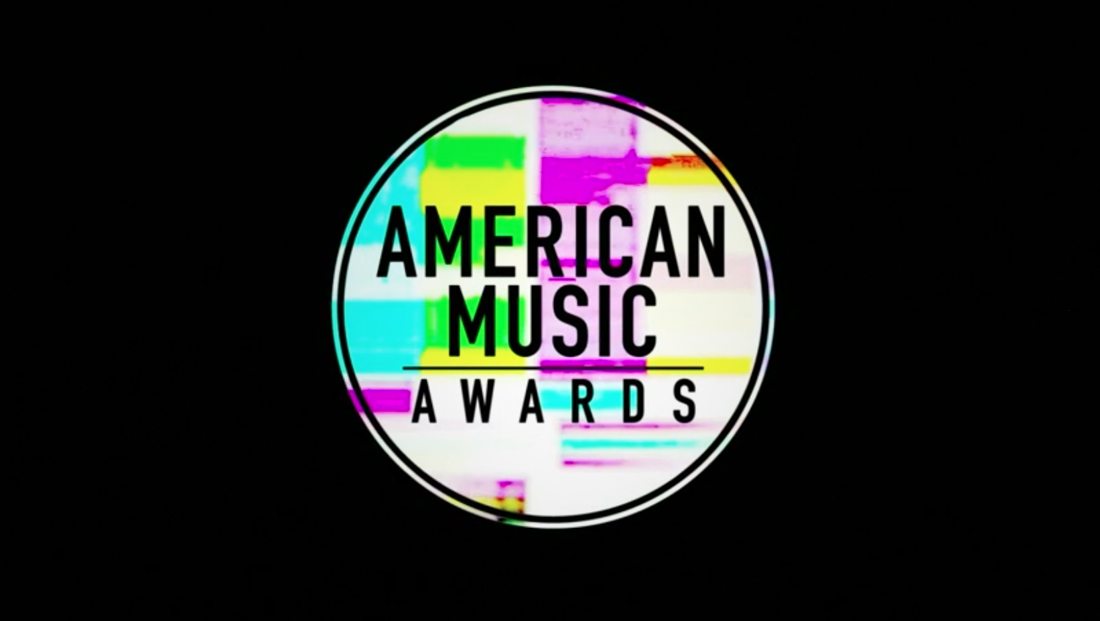 The stage itself was equipped with two distinct, separate performance areas that could be hidden by the large LED wall units that could be raised and lowered to hide or reveal select performance setups.
Nearly every performance, meanwhile, had a distinct look, whether or not it was staged behind one of the movable video walls.
The looks incorporated a wide variety of additional video panel setups, lighting and other production effects.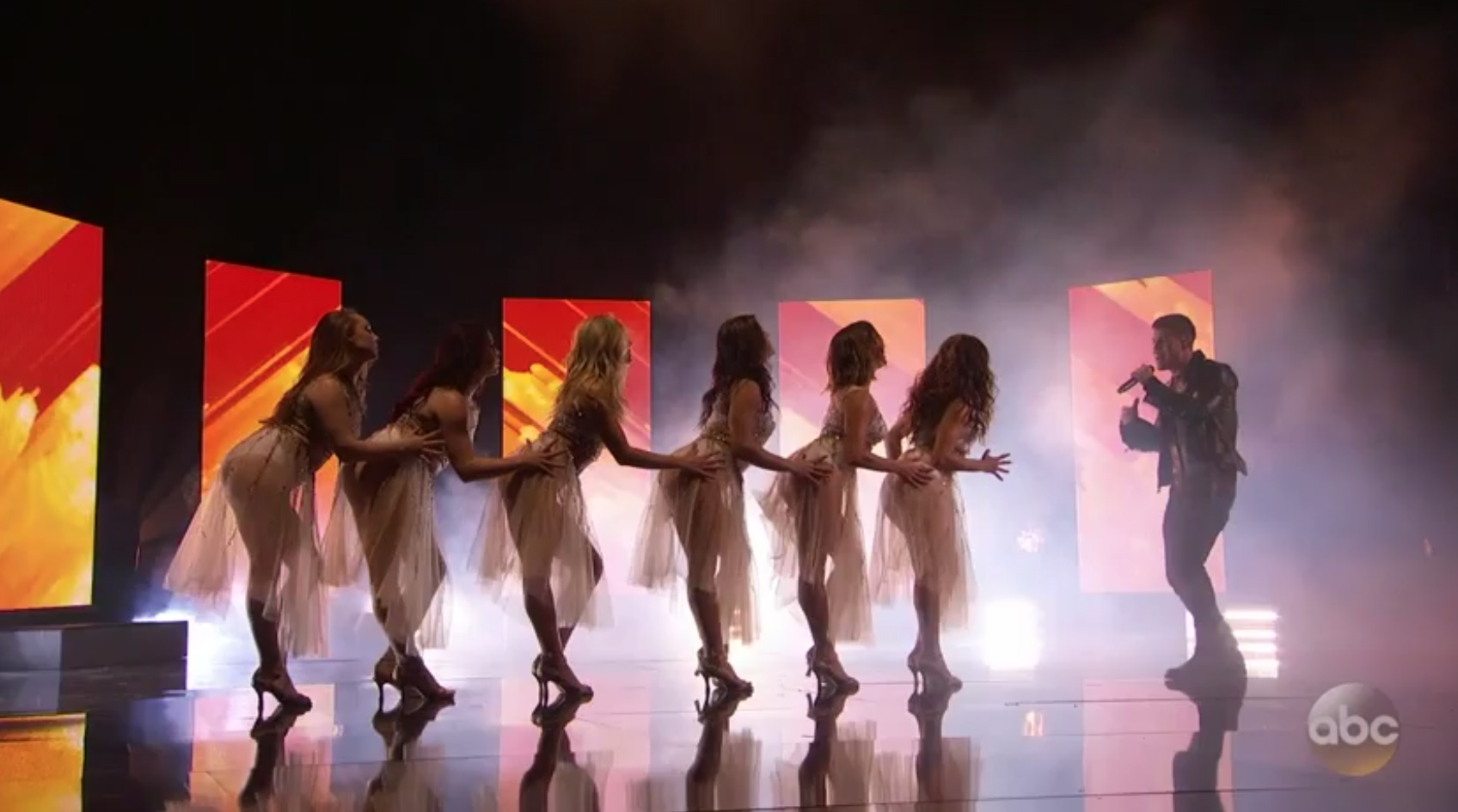 For example, vertical panels with smoke and lighting was used during Nick Jonas' song, while a large, angled LED panel suspended over the musicians with smoke and subtler lighting effects were used during Shawn Mendes' performance.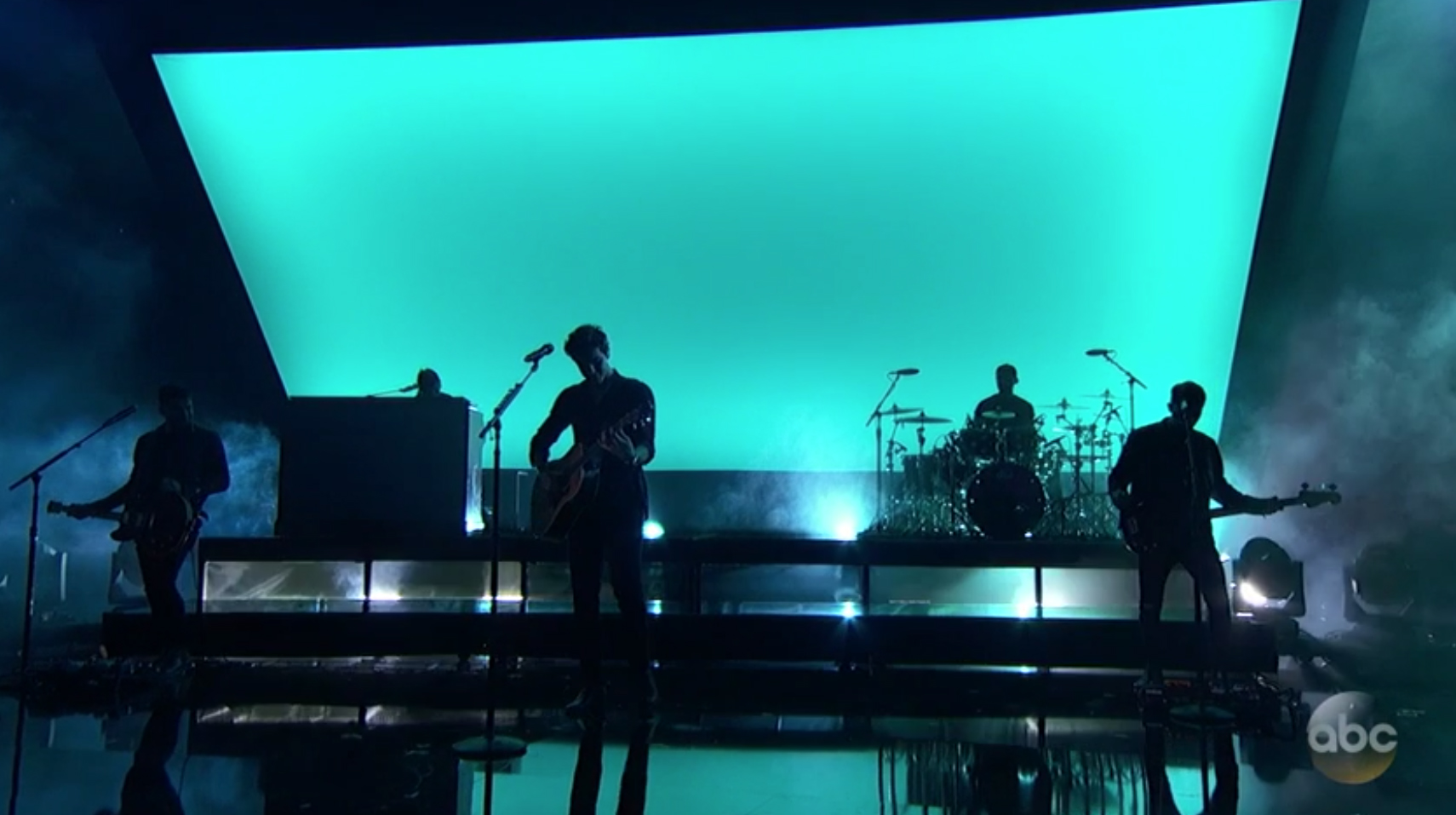 Other staging was more theatrical including a grid of metal "cubes" with computerized lighting.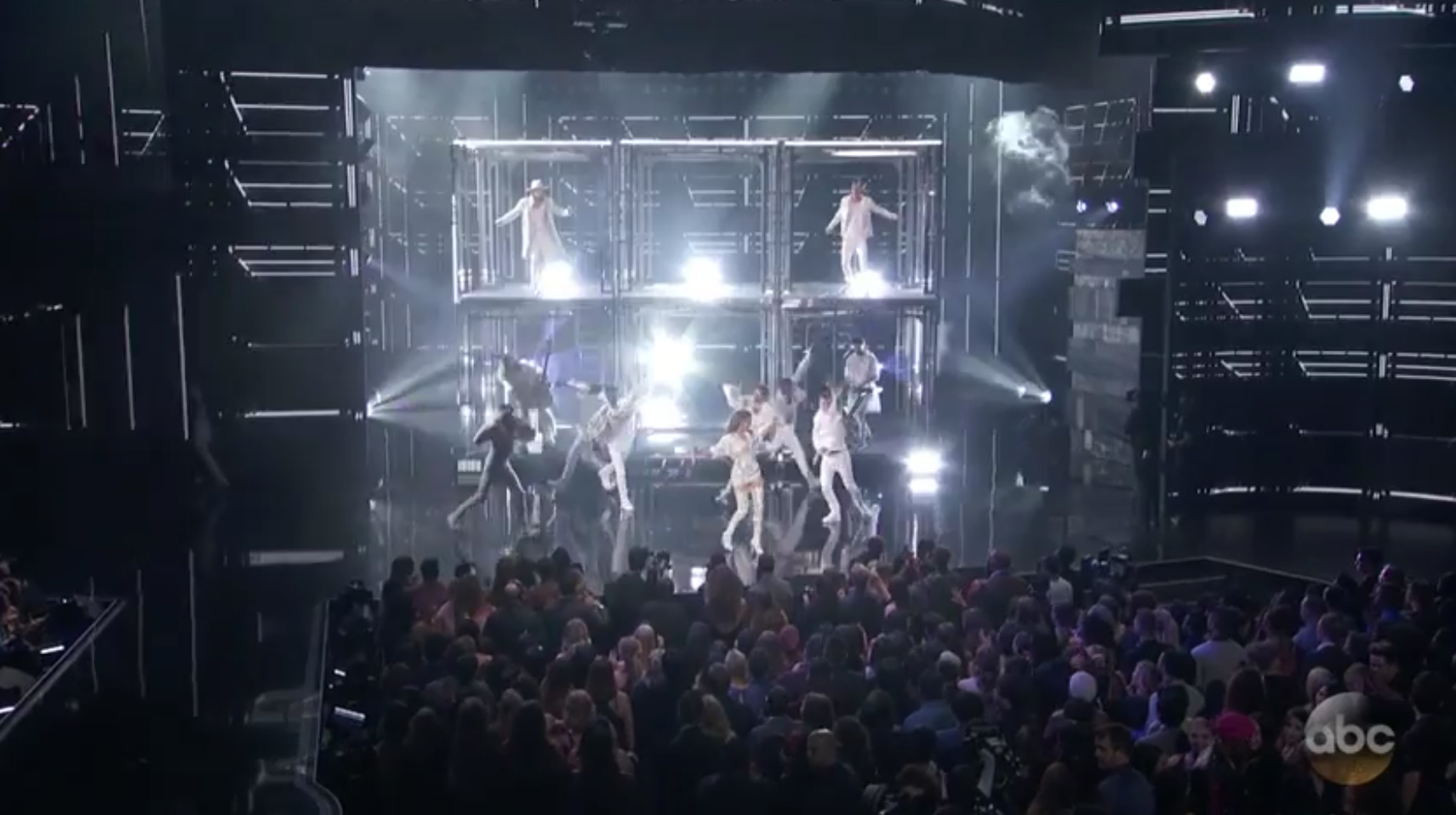 Meanwhile, during a Demi Lovato, performance, the stage was turned into a forest clearing.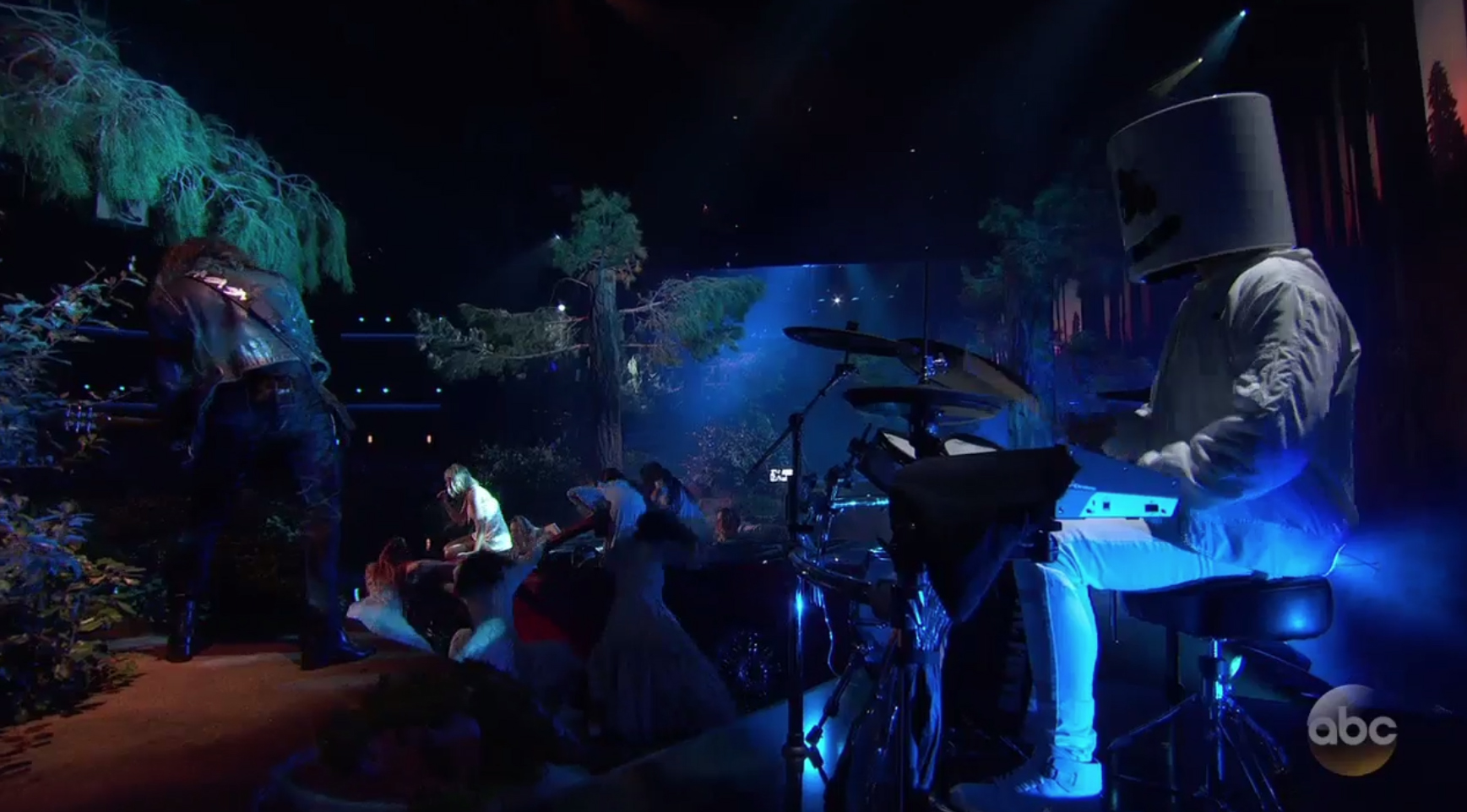 A completely different look, on the other hand, was used the finale paying tribute to Diana Ross, which used a grand staircase set piece and large, chandelier-style fixtures along with a starscape background accented with imagery from Diana Ross' career.