AMAs production design goes big using LED, entire building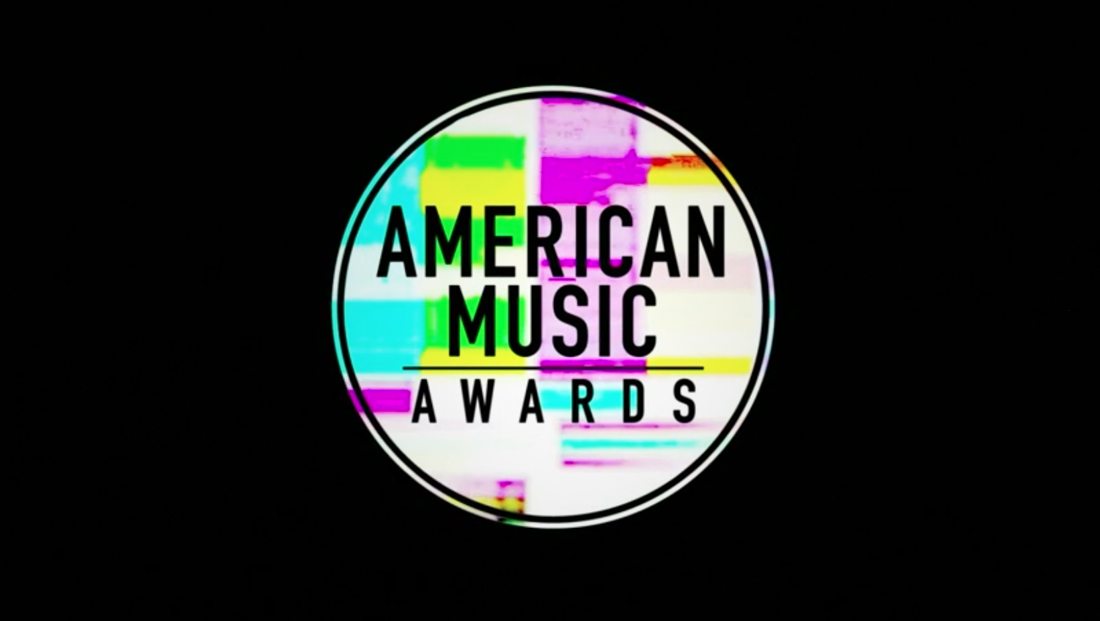 The set's color changing ability was also used for two distinct in-show "native" sponsorship elements, including a bright white and magenta color scheme for segments featuring Nick Cannon, resplendent in a matching turban, promoting the T-Mobile New Artist of the Year Award.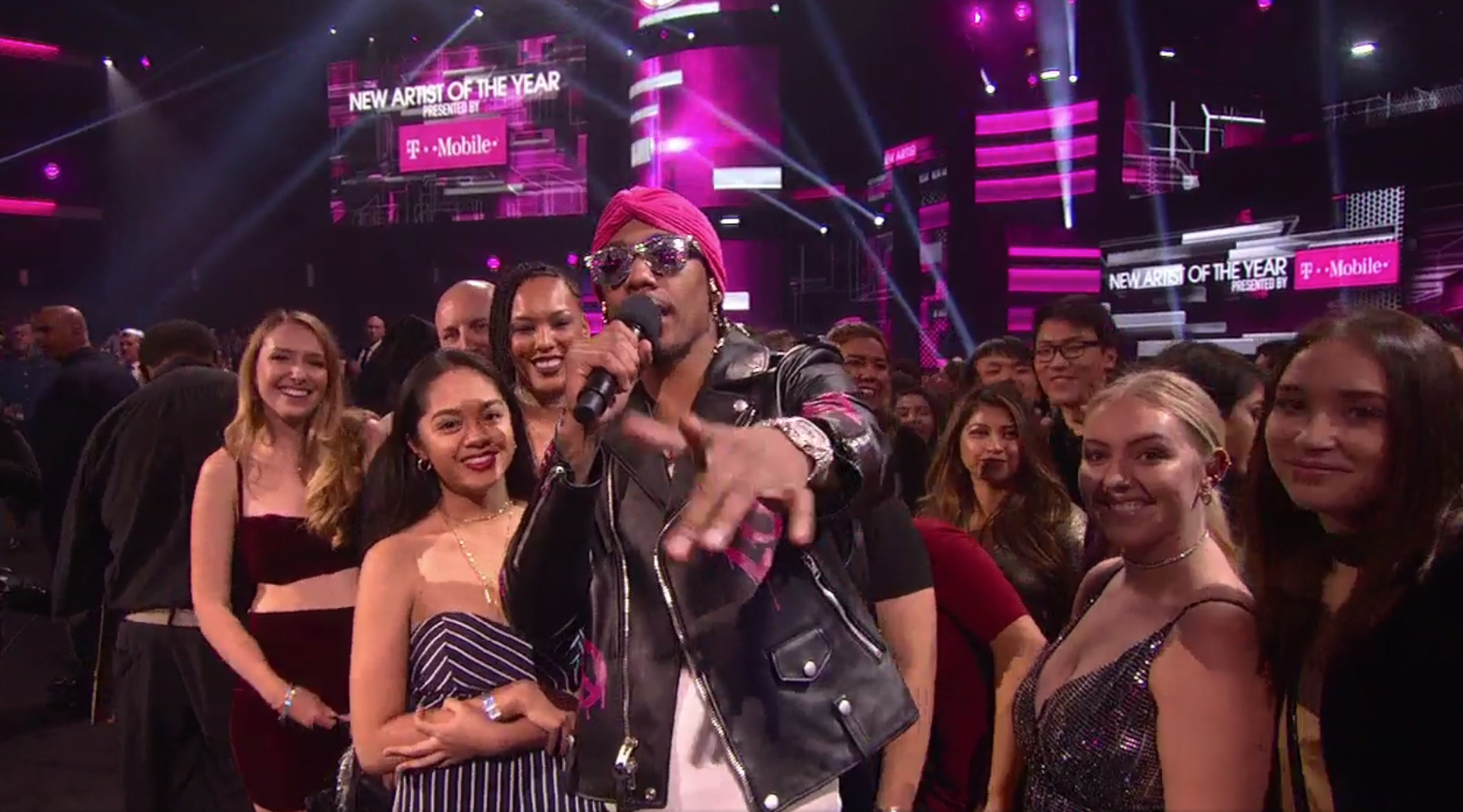 Another, more gimmicky sponsored segment included Comcast Xfinity's sponsorship of the "Collaboration of the Year" award. For this, the video walls were fed a bold, white and black color scheme while the presenters, equipped with an Xfinity voice controlled remote, "used" the device to run down the list of nominees.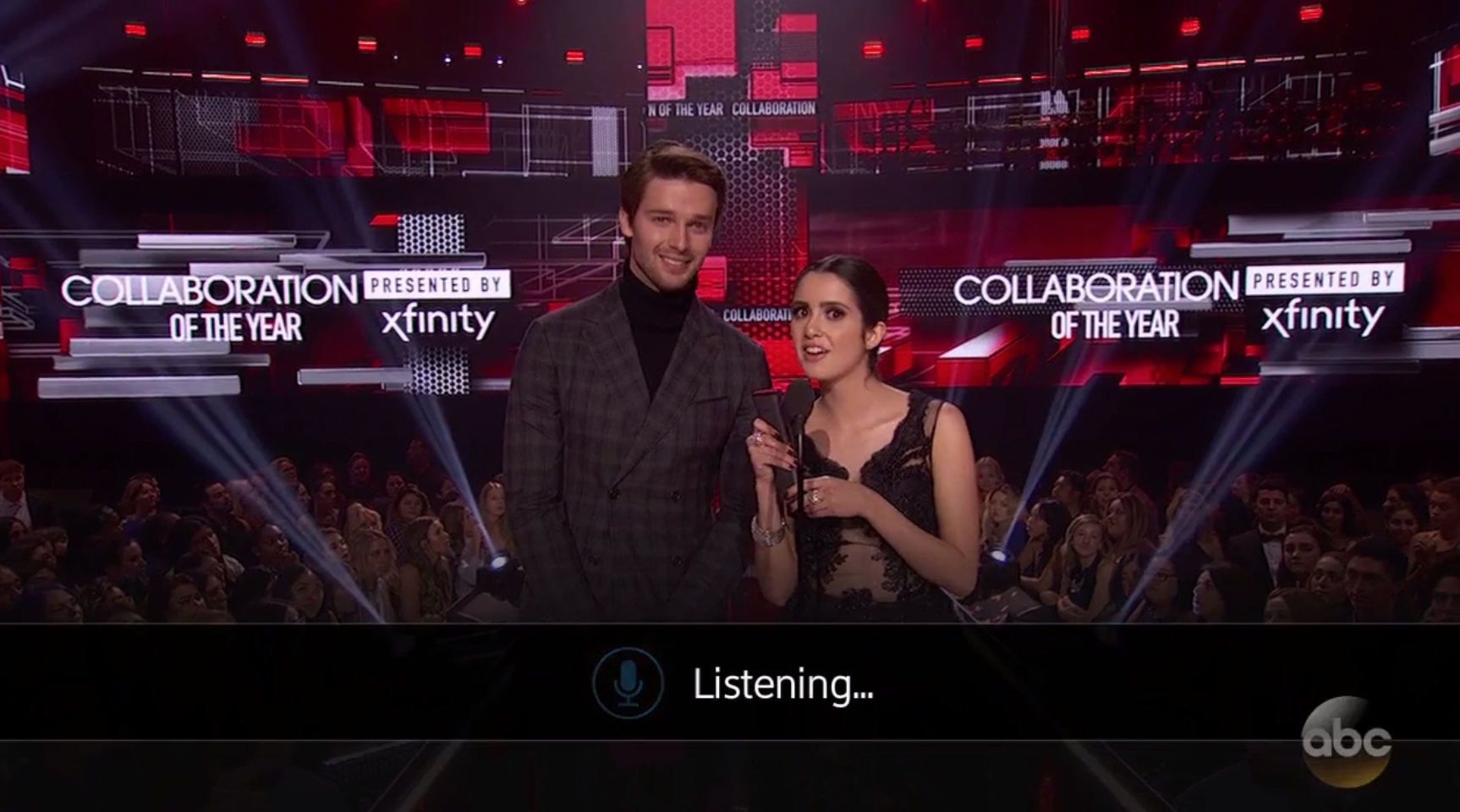 After "speaking" to the remote, the Xfinity user interface was overlaid over the live feed before switching to fullscreen, simplified version of the X1 platform's menu displaying the nominees in a grid-style arrangement that mirrors the system's design.